Online Email Marketing In 2023
---
A form of direct marketing called online email marketing employs customized emails to inform your email list about your goods or services. Additionally, it can be used to persuade your email list to carry out a specific activity, such as making a purchase, scheduling a demo, signing up for a trial, or signing up for an event.
Sponsored Listings
One of the earliest means of digital communication is email, which is also one of the most successful digital marketing tactics available. Yes, there are more modern ways to interact with your audience and customers, such as live chat and social media. Email is the king of marketing mediums, with a more than 4.5 billion user base. Social networking, SEO, and affiliate marketing are still beaten out by email marketing as the most successful marketing channel.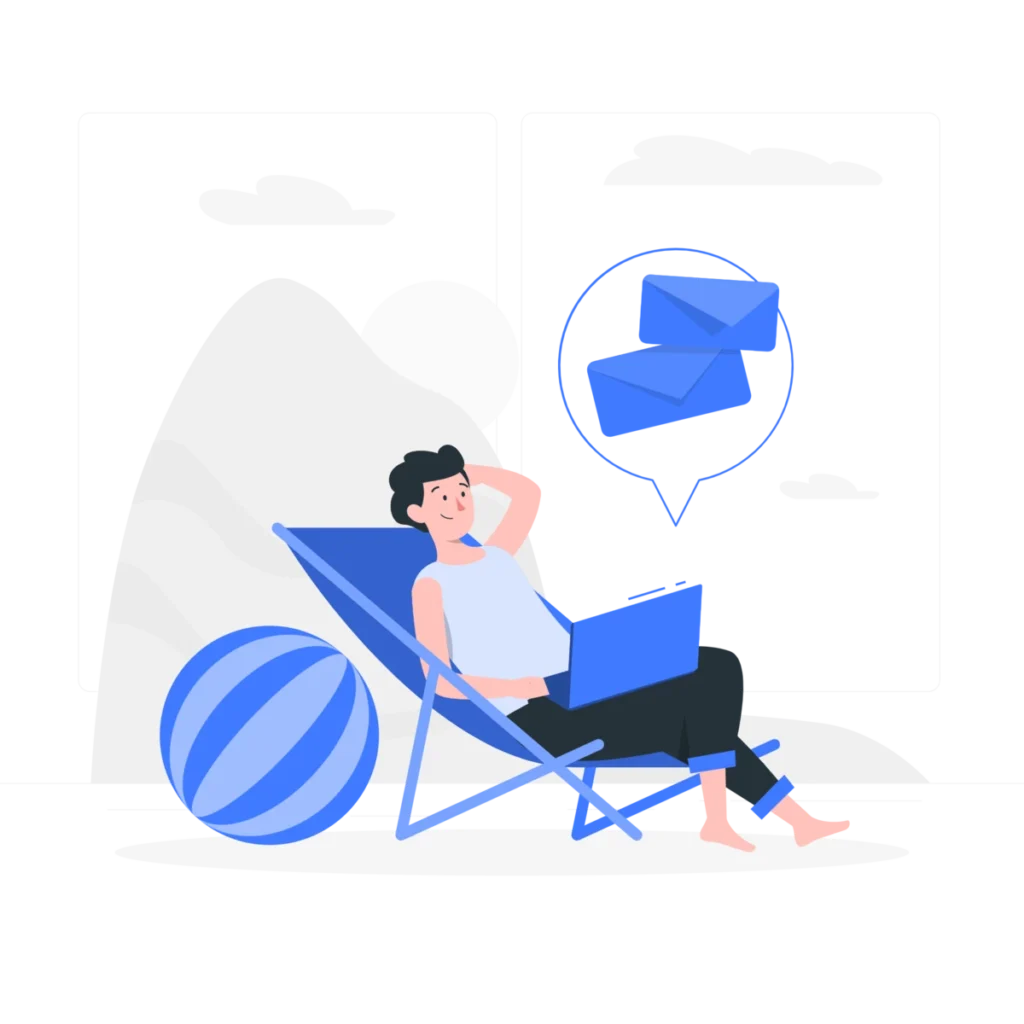 The Fundamentals Of Online Email Marketing
Due mainly to its ease of use and frequent automation, email marketing is one of the most effective marketing tactics. Additionally, it can assist with various other marketing campaigns, such as content marketing, lead generation, and sales.[1] It might be a great idea to use email marketing to meet your marketing needs. Finding a solution that meets your demands is the most crucial component. Doing as much research as possible before deciding is always a brilliant idea. Email marketing can help your company harness the potential of audience involvement in the future![2] Before discussing your strategies to establish and leverage email marketing, let's go through the fundamentals. These recommendations can help you optimize your email marketing plan, which is what we'll talk about next.
Just Be Yourself
Email marketing is particularly competitive since it is widely used. By addressing them by name and establishing a direct line of communication via email, you can demonstrate the human side of your company to them.
Bait And Switch Is Not A Good Idea.
To increase open email rates, use magnetic subject lines, but ensure they are relevant and free of spam. Users who believe fraud is occurring are more likely to unsubscribe or mark your content as spam, which impacts deliverability.
Brief Emails
Please keep your email copy succinct and to the point, as most people read emails on their cell phones. Send them to a blog post or landing page if you need to convey much information.
Ctas Work
If you want to use the same strategy as landing pages, which always have CTAs above the fold, include strong CTAs after the first paragraph and once more at the end.
Make Sure You Get Permission.
Never buy email lists; doing so is frequently illegal and will not produce a return on your investment. If you're offering a deal or some fantastic stuff, make sure your offerings and content are of the highest caliber.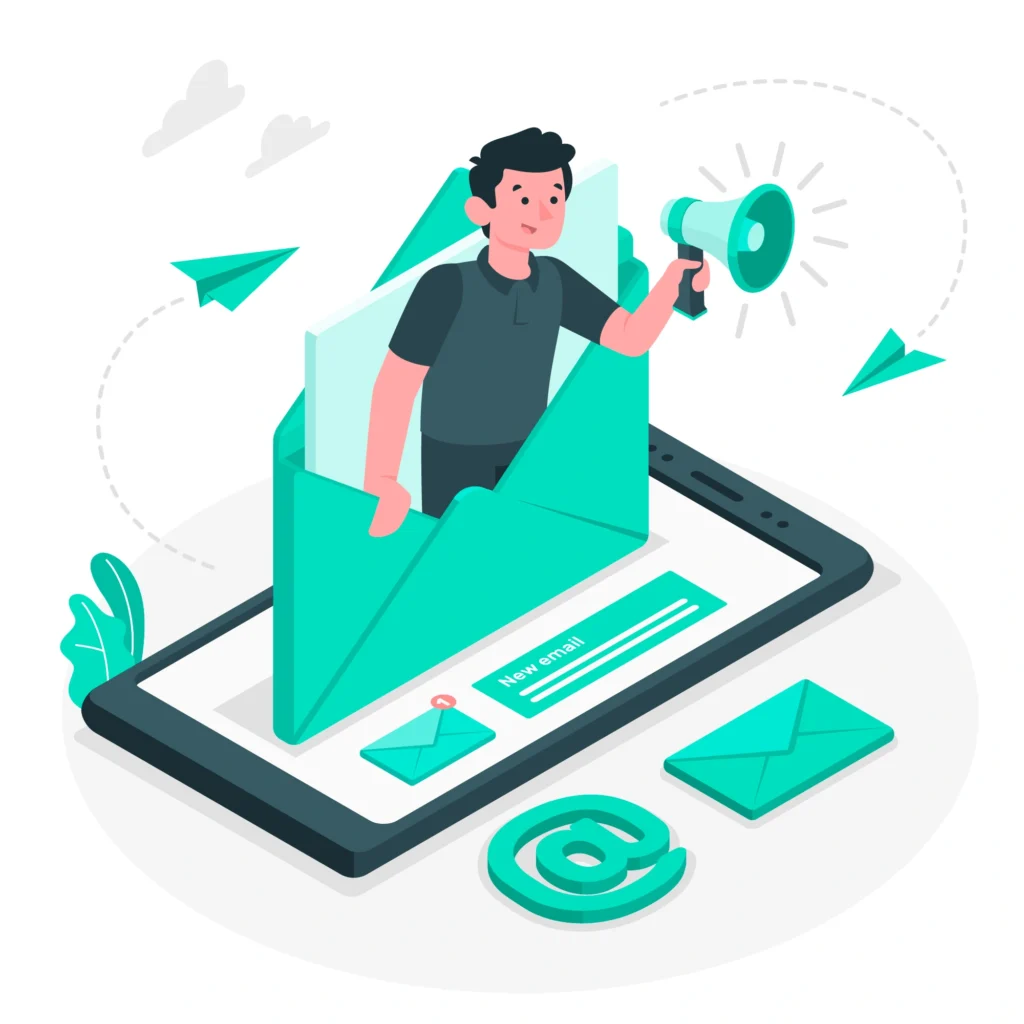 Deliverability Tools For Email Marketing
Both marketing channels and trends change throughout time. Email is one of the channels that has remained the same even though some trends come and go quickly. Email remains the most effective channel for content marketing, according to both B2C and B2B marketers.[3] Other marketing platforms, like social media, may benefit from its amplification. Despite this, email marketers continue to encounter numerous difficulties. The time it takes to design a beautiful email from scratch is one of these major difficulties. Marketers risk wasting time developing and sending emails that don't look stunning if they don't have adequate tools. This reduces productivity and lowers the return on investment for your online email marketing.
Testing and Tracking Tool for Email
You can improve your marketing iterations by testing and monitoring their performance. What are the finest email marketing tools for testing and tracking?
Tools for Personalizing Email
Utilizing an email personalization tool will let you personalize your emails beyond simply adding your recipients' names.
Conclusion
It's time to amp up your strategy if you've ignored online email marketing or let your plan run automatically. For marketers who learn how to use email properly, email marketing offers enormous rewards—and it doesn't have to be complicated. First, remember that you are a guest in your subscribers' inboxes. You only need to click once to lose their attention permanently. Deliver value while being courteous and considerate. You'll want to keep your word regarding your commitments. Give individuals what they want and send emails frequently to meet their expectations.
Sponsored Listings
Reference
[1] Better Email Marketing Campaigns "Email Marketing Strategy: How To Communicate With Your Audience At Scale" SuperOffice, 2022
[2] High-value ROI "How Email Marketing Helps Engage With Customers, a Complete Guide" CommBox, 2022
[3] Get Your Message Across "101 Email Marketing Statistics Every B2B Marketer Should Know in 2022" IndustrySelect, 2022