Independent Senior Living Costs 2023
---
If you are considering retirement soon, then independent senior living costs should be on your mind. The majority of Americans eagerly anticipate retirement. Many people have a clear idea of traveling, exploring the nation, rediscovering hobbies, and reawakening passions lying dormant during the years spent raising children and working. However, things may go differently than anticipated or intended after retirement.
Sponsored Listings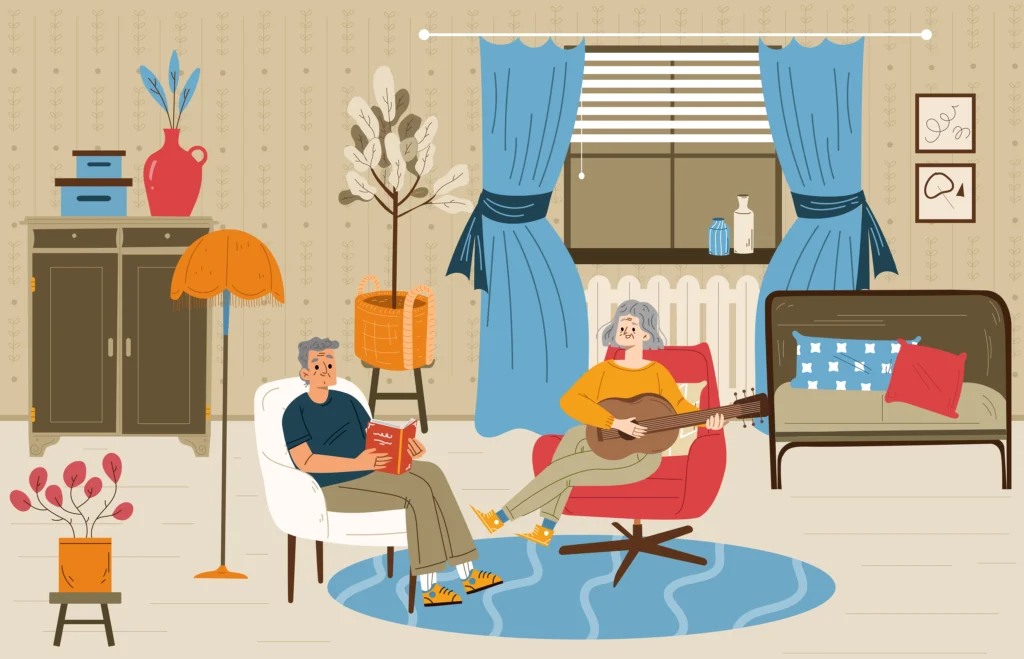 Cost For Senior Independent Living
Your quality of life is difficult to quantify. However, when choosing an independent living community, knowing how much does independent senior living cost is crucial. The good news is that there are many ways to pay for senior living facilities, which might be less expensive than you think.[1]
For seniors, independent living can be a wonderful experience. It's a great option if you can meet your own needs but want someone else to take care of the maintenance, housekeeping, linen service, and meals.
Moving to an independent living community may be a significant shift. While looking for the ideal independent living community for you, it's easy to need clarification on the various amenities and costs. So, how much does independent senior living cost?
What Is an Independent Living Community?
To begin with, let's define independent living communities. Retirement villages, often known as independent living communities, are neighborhoods created explicitly for senior citizens. They are a fantastic choice for people in their 60s, 70s, 80s, and older who wish to spend more time "living" and less time "doing," such as managing the responsibilities of home ownership.
What Is The Average Cost Of Senior Independent Living?
You might have the misconception that independent living communities are pricey. However, you might be pleasantly surprised by how reasonably priced they are.
The average monthly cost of independent senior living in the US is between $2,000 and $5,000. However, prices vary significantly based on location, services, and facilities. Contrast this to the cost of staying at home while paying the mortgage or rent, buying groceries, paying the monthly bills, and so on, all of which can quickly add up pretty quickly at the end of the year.[2]
Many different types of five-star communities spread out over the nation in urban and rural areas. While each community has its features, they all provide residents with the same commitment and excellence.
Cost For Senior Independent Living: Factors To Consider
Type Of Community
A standalone, independent living complex can cost less but offer fewer facilities and services. Many independent living communities cost around the same as the average local apartment. However, an independent living community that is part of a continuing care community will probably offer more services and amenities, which could raise the cost.
Location
Independent living communities are primarily priced based on their location. Major cities frequently provide a wide variety of senior living options but at a higher cost of living. Therefore, the monthly rates will be greater. The independent senior living costs will be higher in attractive areas. Size also matters. The monthly cost will depend on how many square feet your independent living floor plan has.
Amenities
Cooking every meal, maintaining your home, and taking care of your landscape can have high financial, physical, and emotional costs. Keep in mind that, compared to the price of purchasing services separately, the services offered by an independent living community are relatively affordable.
What Is Covered By The Typical Independent Living Monthly Cost?
Independent living offers benefits that go far beyond a new place to call home. To make your retirement as stress-free and fulfilling as possible, independent living communities provide a wide range of amenities and services included in the monthly fee. Here is a sample of your monthly charges that might cover when relocating to an independent living community. Amenities and fees vary for each community.[3]
Grounds Maintenance And Cleaning Services
The convenience element is a quality of independent living communities that is hard to ignore. Team members are available to handle errands, including housekeeping, maintenance, snow removal, and lawn care.
Apartments with a studio, one or two bedrooms, and spacious floor layouts are available. There is a misperception that senior living accommodations are small, impersonal, or resemble college dormitories. Independent living apartments come in a variety of sizes and shapes. Additionally, each unit has excellent amenities to help you feel at home.
A Restaurant-Style Dining Area Serving Wholesome, Chef-Prepared Meals
Most independent living communities provide a range of delicious yet healthful food alternatives. Also, restrictive diets are tolerated in some communities. Some housing providers provide a kitchen or kitchenette in each apartment. This provides the home chef with a culinary playground for individuals who enjoy cooking or creating their meals for health reasons.
Utilities.
Every community has a different cost for utilities. However, they are frequently covered by the monthly room price. These services may include cable TV, energy, internet, housekeeping, and water. They are conveniently bundled into a single monthly fee.
Clubs For Seniors And A Full Schedule Of Activities.
Communities also provide possibilities for connection, both formally and informally. Services include getting around appointments, errands, and other community outings.
Many independent senior living communities offer exercise activities geared toward seniors and wellness initiatives. On-site senior fitness sessions develop social relationships in addition to strength and flexibility, water aerobics, or joining a walking group.
A Safe Environment With Easy Access To Medical Care
Older persons' needs are considered when designing dwellings since safety is a common concern—especially as individuals age and walking becomes more challenging. Examples include handrails, grab bars, emergency call systems, and adequate lighting. There are mechanisms in place to call for assistance in the event of a medical emergency.
Facility Access
Enjoy your time at home with activities, including game nights, barber/hair salon visits, heated pools, libraries, physical therapy, and more.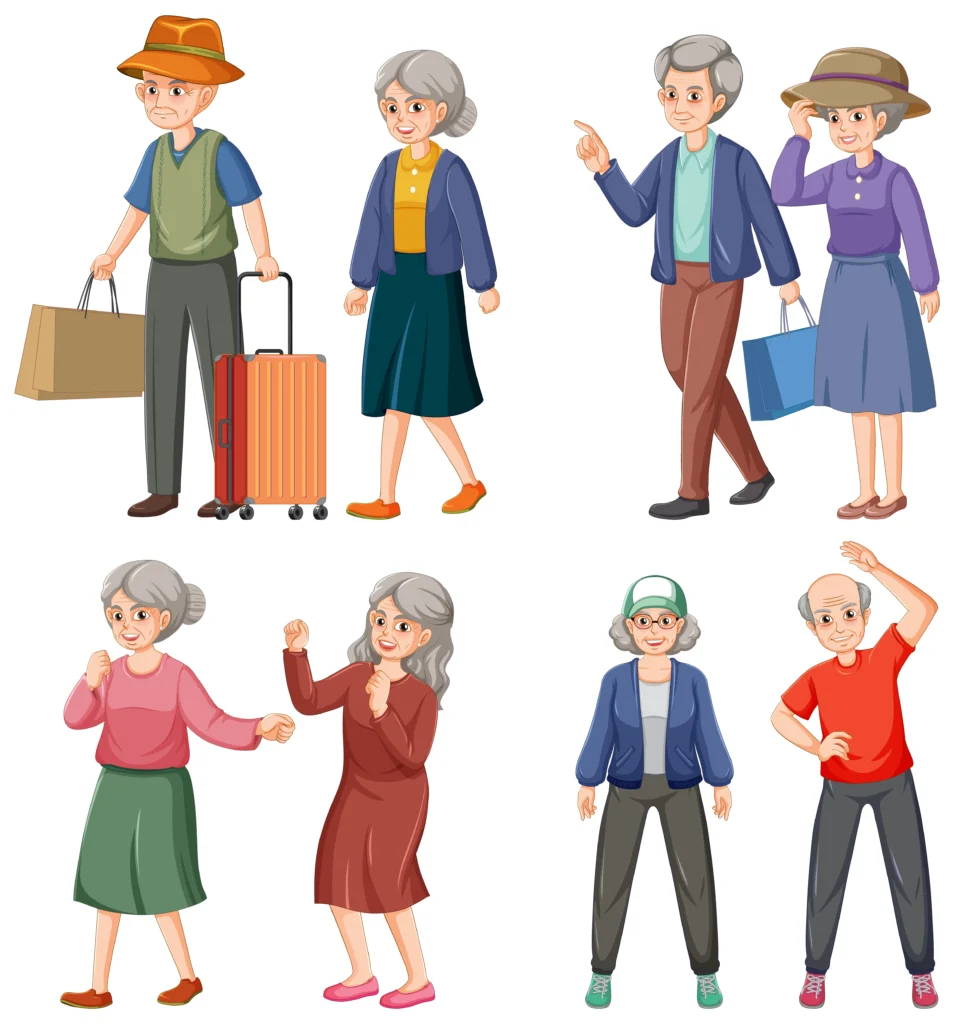 How Will I Pay For Independent Senior Living Costs?
Independent senior living costs finance options are available that can make the monthly expense of independent living much more reasonable.
Out Of Pocket
People frequently pay at least a portion of the expense of assisted living services out of their own pockets. This can come from savings accounts, investments, retirement accounts, proceeds from the sale of their house, or other revenue sources.
Insurance
The expense of assisted living is covered by long-term care insurance. Long-term care insurance is specifically created to cover aging or chronic incapacity expenditures. The specifics vary on your policy and provider. It is often adaptable enough to pay all or part of the costs of assisted living. However, you might need to fulfill specific requirements, such as requiring assistance with at least two daily activities (ADLs).
On the other hand, while not designed to cover assisted living, some long-term private insurance plans, Medicare and Medicaid, may cover some of the expenses of assisted living. However, again, this varies widely per plan. In addition, The VA may occasionally be able to help with the cost of assisted living. A person must be eligible if their total net worth is under $138,489.
This program might provide a sizeable monthly payment to assist in defraying these expenses. In addition to this, programs for veterans at the state and federal levels may also be beneficial. Veterans with health benefits may also be qualified for coverage for particular services, such as in-house medical or personal care.
Loan
A bridge loan or senior line of credit can help pay for assisted living expenses while waiting for the required funding. With an Annuity Deferred with a Long-Term Care Rider, The investor contributes a large sum to a deferred annuity instead of making regular insurance payments. The money can then be withdrawn tax-free and without incurring any fines from the IRS to pay for assisted living.
Many communities are happy to work within your budget and assist with any issues you may have regarding independent living expenses.
Conclusion
Moving into an independent living community involves you thinking about independent senior living costs. The community can significantly improve the quality of life for elderly people. In an independent senior living community, you have the autonomy and motivation to pursue interests, form deep social bonds, and participate in various activities. Unsurprisingly, many people choose this option as they can attest that this costs are far cheaper than the alternative.
Sponsored Listings
Reference
[1] Decisions Regarding Living Arrangements "Barriers to Independent Living for Individuals with Disabilities and Seniors" Association for Behavior Analysis International, 2014
[2] Senior Housing Options and Costs "The Next Big Challenge: Building & Operating Middle Income Senior Housing" Plante Moran Living Forward, 2022
[3] How To Choose the Right Housing Option "Deciding Between Independent Living and a 55+ Community" Aviva Senior Living, 2021