Benefits of Email Marketing
---
In the modern world, email marketing stands out from the rest when we speak about digital marketing strategies. Due to the fact that many marketers and company owners are still inexperienced with this method, they only partially understand the potential benefits of email marketing campaigns for their digital strategy.
Sponsored Listings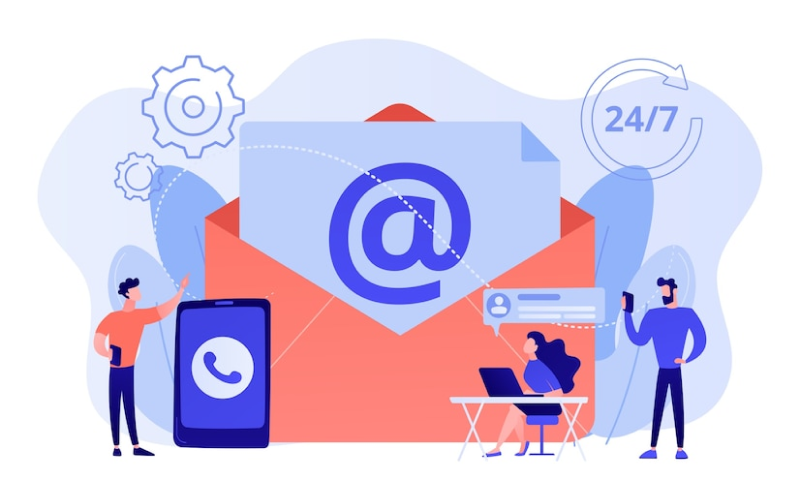 Email marketing: What is it?
We are all aware of marketing: it is an excellent option for companies to develop innovative ways to reach new consumers at the same time retaining the interest of regular clients. Email marketing, as the title suggests, is a type of marketing that involves email to interact with your audience.
There are a few approaches to do this. You may want to set up certain automated emails for notable achievements, such as when someone opens an account or makes a purchase and sends an email receipt after it. As well, you can consider updates on a regular basis, such as once a month or once a week, to keep your audience interested in your work even if they are unable to visit your website or shop in person. That`s why, for a variety of reasons, email marketing is a great business tool for companies.
Five Ways Email Marketing Can Benefit Your Company
Surely, every company is different and has various needs. Following that, here are five of the most common tips to consider in email marketing.
1) Involve Your Audience Quickly
Engaging and interacting with your target audience is a key component of any effective marketing approach. Email marketing in some cases can have open rates of up to 20% and engagement rates of 6%.
Taking into account the number of emails, messages, or other social media interactions a typical user has during the day, reaching at least 1 out of every 5 people is a big success. Since you've set a standard for the engagement rate of your target, you can move to ways of increasing that engagement.
2) Establish Relationships with Your Audience
Involving new clients might be difficult, but maintaining them is even more difficult. So to say, you have the unique power to communicate with your audience in terms of email marketing.
This is a brilliant opportunity to advance your brand. Email marketing is a nice means to tell clients' success stories, suggest promotions, sales, or discounts, and thank them for their support. You can design your email marketing campaigns around the brand you're attempting to grow, no matter which marketing technique you feel works better for your company.
3) Combine With Current Business Tools
The interesting thing about email marketing is that you can incorporate it into your existing company tools quite easily. Moving forward, this can help you save a ton of time and money.
This is especially true if you're utilizing CRMs or business tools from well-known brands. The larger these platforms are, the more probable it is to expect them to have integration tools that can really simplify your life and decrease the amount of clicking you have to do.
4) Increase Your Marketing Resources
The more marketing tools you have, the more likely you will find the one that meets your requirements. The only way to know whether or not your target audience will interact with email marketing is to try it!
All that said, you can enhance your chances of success by studying articles or samples of other email marketing campaigns. Determine which color schemes, approaches, or highlights worked great, and then incorporate them into your company's brand. When you've already gotten some results and feedback, you can improve your style until it's perfect and flawless!
5) It is Cost-Effective and Accessible
There are numerous benefits of email marketing for small businesses or even for large companies. If you want to reduce expenses, you can try to find professional companies that provide their services for as little as $10 per month. On the other side, incorporating business solutions for hundreds of employees might cost thousands of dollars, so there is clearly a huge range of them!
By conducting a simple search, you must be able to get hundreds of results through which you can compare the benefits and drawbacks of each option!
Sponsored Listings
Conclusion
Email marketing could be an excellent marketing strategy for a variety of reasons. The important thing is to pick a solution that meets your requirements. It's probably worthwhile to process as much information as possible before making a final purchase. Afterwards, email marketing can help your company involve the audience in the future!
References