SMS digital marketing uses text messages to send promotional or transactional messages for marketing objectives (SMS). The primary purpose of these messages is to inform customers who have opted in to receive text messages from your company about time-sensitive deals, updates, and alerts. Here's a quick rundown of key advantages:
Sponsored Listings
Real-time
trustworthy delivery
direct contact with the client
strong engagement
complements the use of email marketing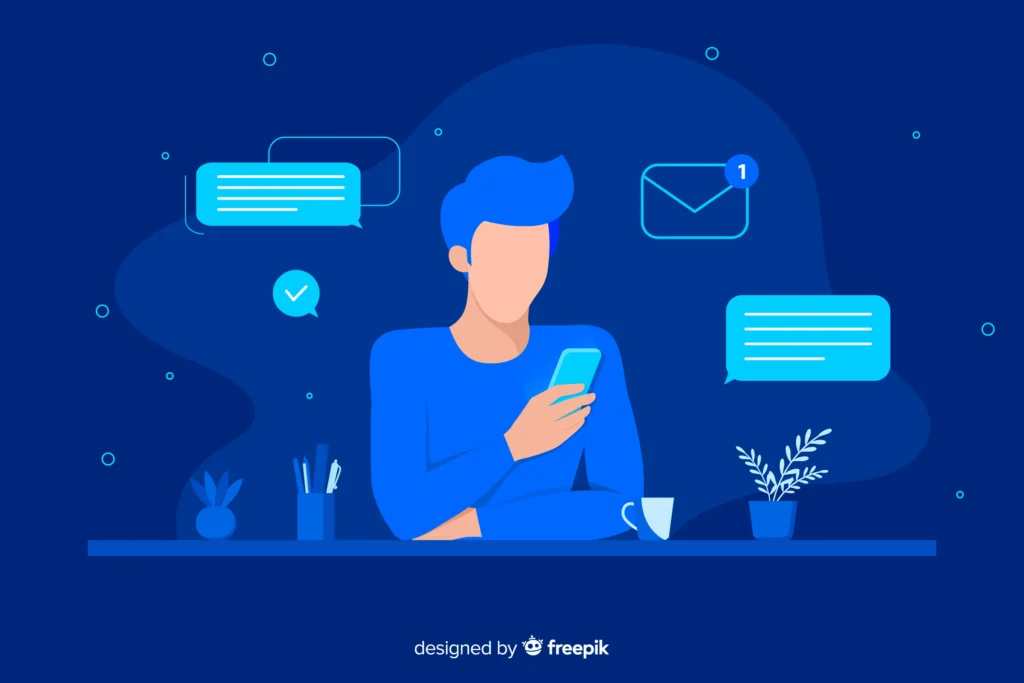 How It Works
Building relationships with clients requires effort. You can't wait for your consumers to find you if you want to connect with them. It would help if you took the initiative to go where they are. Marketing digital via SMS makes this possible for you.
It provides a direct line of communication in addition to email, WhatsApp, and push alerts. Because of this, text message marketing, also known as mobile marketing and SMS marketing in digital marketing, has proven to be highly effective when done correctly.[1]
Promos and coupons are excellent methods to attract customers to your business or website. You certainly want as many people to know about a limited-time deal or campaign that you are running.
SMS marketing campaigns are a fantastic way to let clients know about these deals, especially if you want to reach them while they are on the go. In this manner, you can be sure they won't lose out due to not receiving the message in time.
Urgent information on occasions or customer purchases, promotions that are just temporary for retail or e-commerce companies
What Makes SMS Marketing In Digital Marketing Successful?
SMS is an effective marketing tool for several reasons:
Prevalence Of Smartphones
In 2021, 85% of US adults will own a smartphone, making SMS an effective method for immediately contacting clients. You can increase online engagement with your company by inserting a link in this paragraph.
Completing The Email Marketing Cycle
Although the implementation of email and SMS marketing strategies are very similar, they are most effective when used together. As was already noted, SMS can be used to provide immediate notifications.
High Rates Of Engagement
SMS engagement rates are astronomical compared to email, with 90% of messages being read within 3 minutes of delivery, guaranteeing that every customer will notice your promotional offer.[2] Because of this, marketing digital via SMS is particularly effective at transmitting important information. Instantly share these exclusive offers, discounts, and flash sales with your existing and former customers.
Outstanding For Emerging Markets
SMS is a better way to share information if your company wants to operate in nations with limited internet access and high data costs.[3]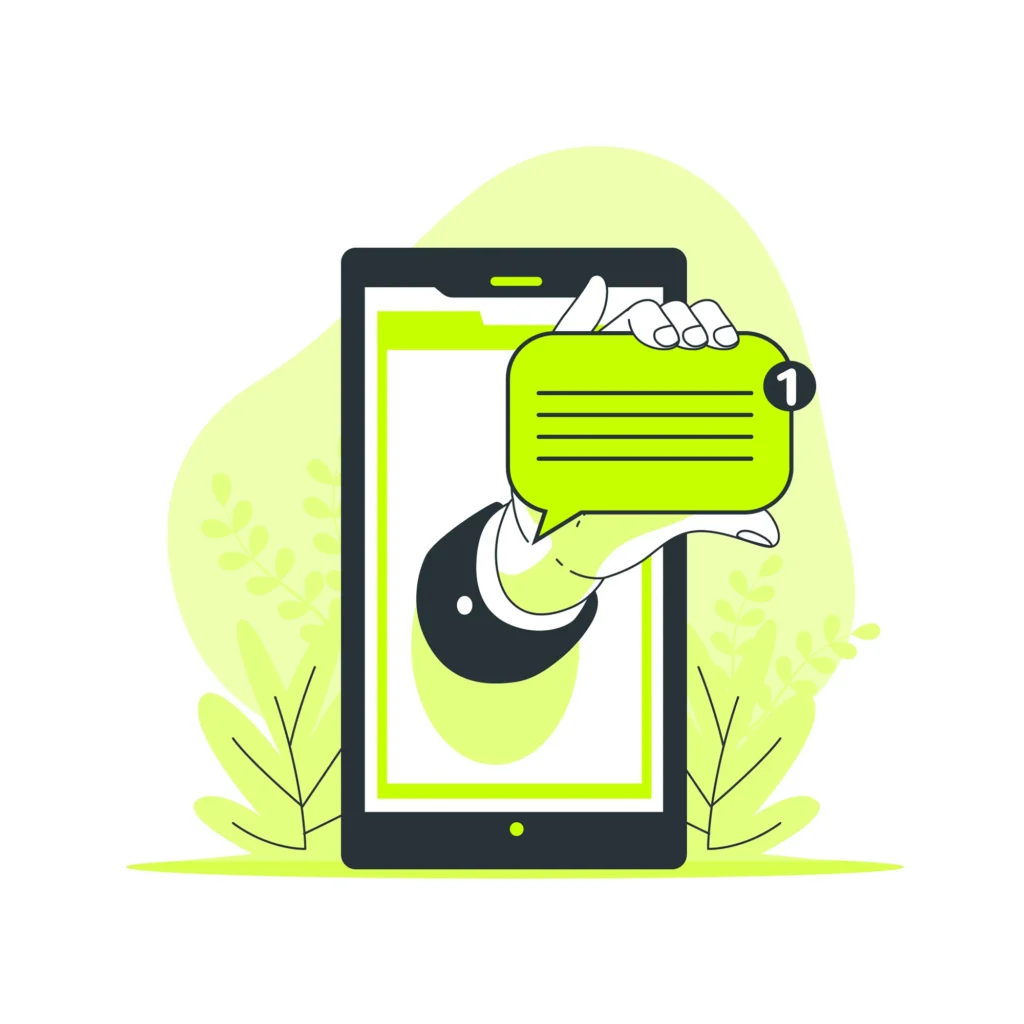 Who Can Profit From Using Services for SMS Marketing?
Everyone can benefit from SMS digital marketing, especially:
Online shops
SMS is a fantastic avenue for e-commerce marketing, whether you're sending out promotional campaigns or order/shipping confirmations.
Travel agencies
Because customers require real-time information while on the go, SMS is crucial for travel agencies. This covers gate adjustments, flight cancellations, weather alerts, and more.
Rules And Best Practices For Marketing Digital Via SMS
Check to see if SMS is enabled for your contacts.
The first and most crucial step is getting your contacts' consent before sending them SMS messages. Remember to include a link in each text message giving them a choice to cancel their subscription.
Take care when sending texts. Avoid bothering contacts at unusual times of the day.
Put the name of your business in your communications.
Add a call to action at all times (CTA)
Utilize SMS to support the other components of your digital marketing plan.
Know the number of characters. 160 characters are the maximum for SMS messages. You must be sure of your message and avoid wasting any characters.
Use links (and shorteners) to extend your message's details after a brief introduction.
Conclusion
SMS digital marketing is quickly moving from the exception to the rule. Join an SMS marketing platform, collect phone numbers, and get involved! 
Sponsored Listings
Reference
[1] SMS Marketing "The Ultimate Guide to Mobile Marketing, SMS Marketing and Bulk SMS" HORISEN, 2022
[2] A Technology That Works "Why businesses can't ignore SMS" VentureBeat, 2015
[3] Global SMS Messages "Journey of an SMS: Global SMS Messaging in a Complex World" Vonage, 2022