Marketing Via Text Message In 2023
---
Marketing via text message has been around for a while. Using text messages to communicate with your customers is known as text message marketing. You can give your consumers various texts sent directly to their phones by using a short messaging service (SMS). With SMS marketing, you may communicate with your audience more rapidly and increase the likelihood that they will read what you have to say. That justifies making it your primary method of communication. Combined with email marketing, SMS marketing creates an omnichannel marketing strategy.
Sponsored Listings
Most of your clients have smartphones and almost certainly check them for messages as soon as they get out of bed. Do you not? Marketing with text messages is crucial for small businesses because of this. SMS text messaging, which has an open rate of 82%, can help you connect with your target audience where and when they are most active—on their phones. Use marketing via text message for small businesses to communicate with your target consumer base. It is a cost-effective resource.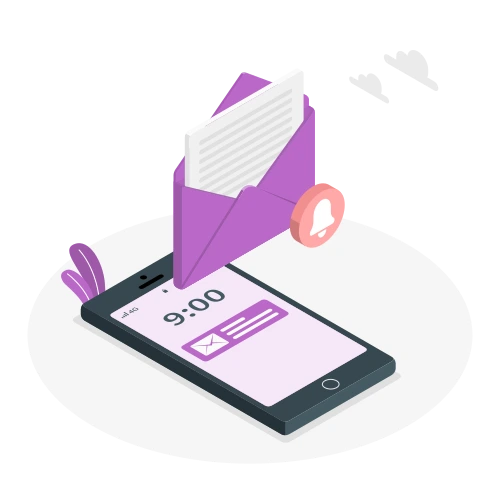 Marketing With Text Messages
For large and small enterprises, SMS has emerged as one of the most significant and dependable ways to communicate directly and intimately with audiences. Its use is expanding, and there's a solid reason: when used correctly, it works. 95% of users of smartphones and non-smartphones are routinely reached by brands using SMS.[1] You'll need an intelligent SMS provider to support your mobile marketing initiatives because it all starts with the technology used to create the message.
You want a marketing platform that can adapt to and change with your audience's requirements and preferences, whether through text messaging, push notifications, email, recorded voice communications, or Messenger. This enables you to have the appropriate conversation in the proper moment consistently.
How To Market Via Text Message
Texting your customers with SMS might help you stand out from the competition in your market. Customers that prefer to get news, deals, offers, appointment reminders, and other notifications through text might also be attracted. You can start marketing via text message to your contact list once you've established a strong foundation for it to increase sales. Here are some recommendations for success.
Get Approval.
Over time, marketing with text messages has changed. Initially, sending unwanted SMS to people was frowned upon morally, but some businesses still did it. These days, unless you have the explicit authorization, it is prohibited under FCC regulations. It's no longer acceptable to buy an extensive database of phone numbers and send messages to all of them. Doing so might breach FCC regulations, which is punishable by a steep fine and other consequences.[2]
Texts Should Be Succinct And To The Point.
The texts you send to contacts should be succinct, concise, and easy to understand. If you send long messages regularly, users will not bother reading them. They may decide not to receive communications from you in the future. The character limit for SMS messages is 160, so it's a good idea to grab their attention, get your marketing message across, and conclude with a call to action.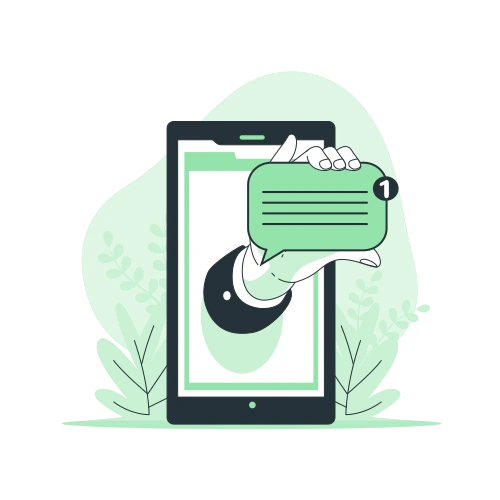 Avoid Spamming Users.
While sharing every announcement or promotion about your company may be tempting, be careful to do your SMS advertising sparingly. Text messages are more difficult for customers to ignore than billboards or social media campaigns. They will unsubscribe if they get excessive SMS from your company.[3] Instead, plan your group marketing via text messages campaign so that you only send SMS to an adequate number of clients when absolutely essential.
Boost Value.
Above all things, ensure the information you share with customers through group marketing via text messages is pertinent and enhances their experience with your business. When you're prepared to contact your list, consider messages your contacts will appreciate.
Send SMSs At The Right Moment.
Ensure your customers don't experience excessive message volume at odd hours or subscription lock-in. Pay great attention to the timing of your message scheduling (e.g., during the day versus late at night). The customer may perceive you as intrusive or unprofessional if you send texts at an inappropriate time.
Make It Possible To Unsubscribe.
Don't worry about your audience not signing up for your SMS program, but making it easy for them to do so may encourage them to get started immediately.
Final Words
Marketing via text message is an inexpensive and straightforward way to stay in touch with your customers. According to more than 50% of customers, an SMS message would encourage them to consider doing business with a company. If you still need to pay attention to SMS marketing, you can lose out on a sizable segment of potential clients. SMS marketing can be advantageous to companies across a variety of industries. It can be used for various things, including making appointments and reservations, managing volunteers, personalizing coupons and other messages for your customers, and enlisting their support for your nonprofit's mission.
Sponsored Listings
Reference
[1] The SMS Marketing "7 Best Practices for SMS & Text Marketing" Nautical Software Solution, 2022
[2] TCPA Quick Facts "What Is TCPA Compliance?" TSG Global, 2022
[3] Consumer Communications "How to Stop Consumers From Hitting 'Unsubscribe'" Entrepreneur Media, Inc., 2022