Text Message Marketing for Small Businesses
---
Text message marketing for small businesses is one of the top ways you can stay connected with its customers. Text message marketing is a form of communication where a company contacts its customers using text messages. They use SMS apps to send various messages directly to the customers' phones. What's great about text message marketing is that it allows you to reach out to your customers quickly, and they're more likely to read your message. So, let's go over how much text message marketing costs for your business; its benefits, and the top-rated available tools you can use.
Sponsored Listings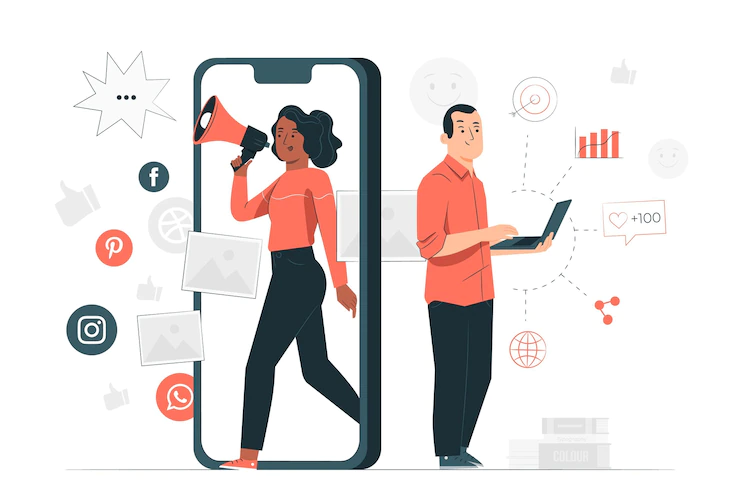 Text Message Marketing Cost
When it comes to prices, text message marketing costs can vary. It can be affordable or pricey, depending on your needs and subscriber list. But, prices typically range between $25 to $35 per month, and they are based on the subscription type, the number of keywords you can use, and the number of customers you can message every month. So when comparing the thousands of dollars that go into advertising, text message marketing is a cost-effective way to reach out to your customers.
Therefore, affordability is one of the many benefits that text message marketing can provide for your business. It is particularly beneficial to small businesses that run on a more limited budget.
Aside from text message marketing you can reach your customers via email marketing. Check out the benefits of email marketing to integrate it into your marketing strategy. But, if you have never done email marketing before, then you should read Email Marketing for Beginners to start your email marketing journey.
Benefits of Text Message Marketing
Typically, small businesses benefit more from this form of communication, especially if they have a limited budget allocated for communications. Text message marketing for small businesses is also appreciated by customers.
Boosts Customer Interaction
In 2022, 75% of customers aged 44 and below indicated that they prefer to receive text messages from businesses. 30% of customers stated that they would purchase a product or a service as a response to receiving the message. So, if you're able to convince at least 30% of your customers, you're already making a headway.
Improves Your Relationship with Customers
As previously stated, text messages are a better way to ensure that your customers receive messages and read them. But, being able to reach your customers is about getting to know them so you can create personalized messages. So, try to build a relationship with your customers.
Text Message Marketing Creates Better Customer Service
When using text message marketing to market your product or service, you can quickly reach out to your customers in case they have questions—even outside of business hours. You'll be able to provide better customer service to those in need, which can help you build a good relationship with your customers. Remember that customer satisfaction is a vital key to your business's success.
Text Message Marketing Software
Before you start to integrate text message marketing into your communication strategy, you should know which text message marketing software to use to reach your customers. We have compiled a list of the best text message marketing software to help you choose the right one for your business needs.
Textedly
Is one of the top message marketing tools when it comes to scaling your business. It's a good fit for businesses with a tight budget. They have 12 pricing plans spanning from 1,200 to 240,000 monthly messages. The prices of these plans can be low depending on the number of messages you want to send. Textedly is an effective text messaging marketing tool that has amazing features like custom keywords, free incoming text messages, reporting suite, scheduling campaigns, and more.
EZ Texting
Is a unique option for businesses looking to use multimedia messages in their marketing. EZ Texting is unique because it has a native Shutterstock integration that suggests high-quality stock images to add to your messages depending on the context of your message. Its pricing ranges from $19 to $299. All plans come with 200 credits and most come with limited keyword use. The higher the subscription fee, the more keywords you are allowed to use.
Podium
Is a fantastic platform when it comes to improving customer engagement and conversion rates. Using this text message marketing software allows you to stay in touch with your customers to understand their needs. Podium is simple to use, so it's easy to learn. It's ideal for businesses that want straightforward tools to receive their customers' feedback and reviews.
Learning how to use any of the aforementioned software may boost your business's existing relationship with your customers. But, knowing how to use text messaging software alone may not be enough if you don't have a strategy. Learning how to develop a marketing strategy requires learning digital marketing. There are online digital marketing degrees that can help you become adept at marketing. We suggest you check out Master Digital Marketing With The Online Degree to get the knowledge you need to have sharp marketing skills.
The solution to Your Marketing Needs
While Textedly and Podium offer free text message marketing options for 14 days, the features they offer on that plan may not be enough to execute a good marketing plan. Different price plans exist, so you may find a plan that is within your budget. Therefore, take advantage of the offer to boost your engagement with your customers and provide them with an overall better experience. Stand out amongst your competitors by the customer support with which you are providing.
Sponsored Listings
References
[1] Best SMS App. "The 6 Best SMS Plans for Small Businesses in 2022." Zapier, 2022
[2] SMS Marketing for Small Businesses. Is it worth it?. "Text Message Marketing for Small Business." Constant Contact, 2022
[3] Best SMS Marketing Service| Compare best picks . "The Best Text Message Marketing Services of 2022." Business News Daily, 2022