Highest Paying Electrician Jobs In 2023
---
Anyone thinking of becoming an electrician might be curious about knowing what the highest paying electrician jobs are. Electrician occupations are valuable and in high demand in a world that depends on electricity. Electricians are today's unsung heroes because the work involves several hours of practical training and carries a high level of risk.
Sponsored Listings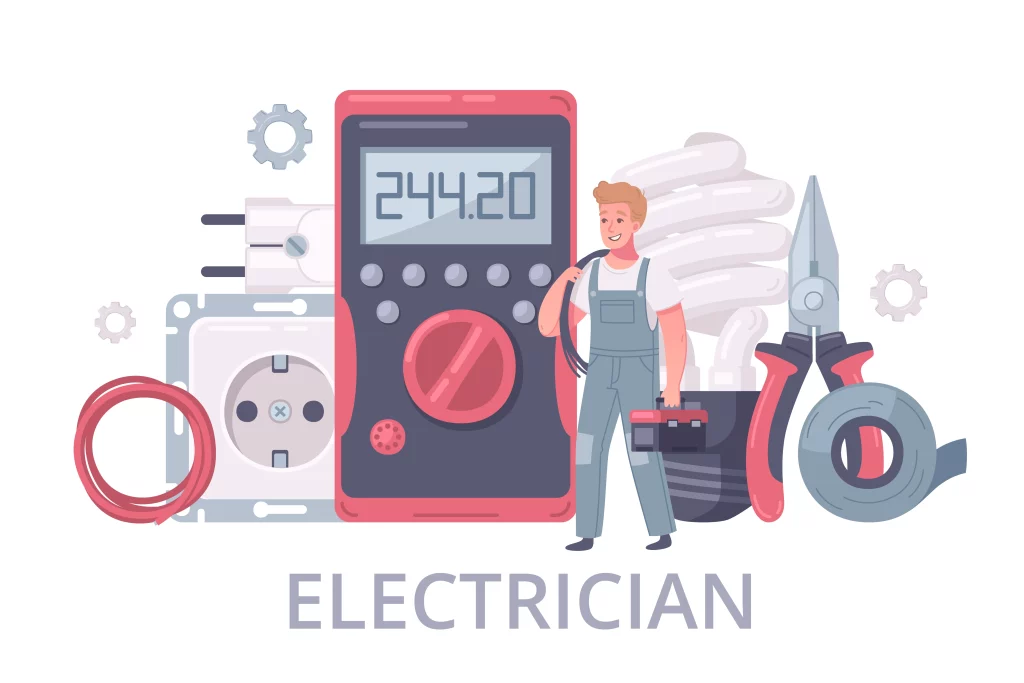 What Do You Require To Be An Electrician?
You require extensive postsecondary education to become a licensed electrician[1]. A high school diploma or GED certificate is typically the first requirement for employment in the electrical business. Many ambitious electricians enroll in a pre-apprenticeship training program at their local vocational school even though your company should offer on-the-job training. Upon receiving supervision from a master electrician, you will then begin your apprenticeship as an electrician. Typically, apprenticeships run for four to five years. Additionally, you could obtain a license, which implies you'll need to pass the necessary tests.
What Is The Highest-Paying Electrician Job?
If you'd like to work as an electrician, it helps to know the highest-paid types of electricians to plan your career progression. An electrician's salary primarily relies on their area of specialization[2]. Here are some areas of specialization and their salary range.
Senior Electrical Estimator: $86,500 – 121,500 Annually
A senior electrical estimator is responsible for producing bid proposals precise enough to generate purchase orders. Senior estimators assess job sites, assist with project documentation and monitor market prices.
Senior Electrical Designer: $75,500 To $105,000 Annually
As a senior electrical designer, your responsibility is to create electrical drawings for each project you work on. The process involves determining what equipment to use and checking construction progress on the ground. This profession requires working well in a team and minimal travel.
Electrical Superintendents: $62,500 To $99,000 Annually
An electrical supervisor oversees the design and installation of an electrical system in either new or existing construction. A superintendent also assists in the planning and design of electrical systems per the requirements of each unique project. They must make a timeline, employ subcontractors, and oversee the installation procedure. Finally, they are also in charge of testing to guarantee the electrical system's safety.
High Voltage Electrician: $55,500 To $93,000 Annually
Electrical systems are designed, installed, maintained, and repaired by high-voltage electricians. High-voltage electricians work with potentially hazardous equipment and must always be aware of and adhere to safety procedures. Responsibilities may involve:
investigating power outages
maintaining power lines and electrical towers, and
keeping an eye on big circuits and electrical systems.
Lighting Engineer: $62,500 To $90,000 Annually
For live or recorded entertainment, a lighting engineer or technician maintains the lights and the equipment that goes with them. It is necessary to create a test setup for these electrical fixtures in addition to examining them. Lighting designers work with stage technicians and camera technicians to produce aesthetically pleasing and practical lighting.
Lighting Designers: $51,000 To $88,500 Annually
The lighting scheme for a theatrical production is created by a lighting designer (LD). Identifying where light is needed, producing light cues for lighting adjustments, and working with lighting specialists and electricians are everyday tasks for this position. Other typical duties include updating the strategy while practicing.
Electrical Estimator: $59,000-$85,500 Annually
This is a very technical professional path. In this line of work, you contribute to the cost estimation of electrical installations for construction projects. To create your bids and estimates, you consider the tools and supplies the workers will require for the job and the labor expenses. Either the residential or commercial sectors are open to electrical estimators. With this information, you can determine what the electricians will require before they begin working.
Electrical Inspector: $46,500 To $84,500 Annually
An electrical inspector's primary responsibilities include inspecting a building's wiring, electrical apparatus, lights, fuse boxes, and other electrical infrastructure components. They center on making sure that each electrical device component in a building complies with minimum quality and safety standards. An electrical inspector may also work for property owners or construction firms, inspecting the building to check for code violations.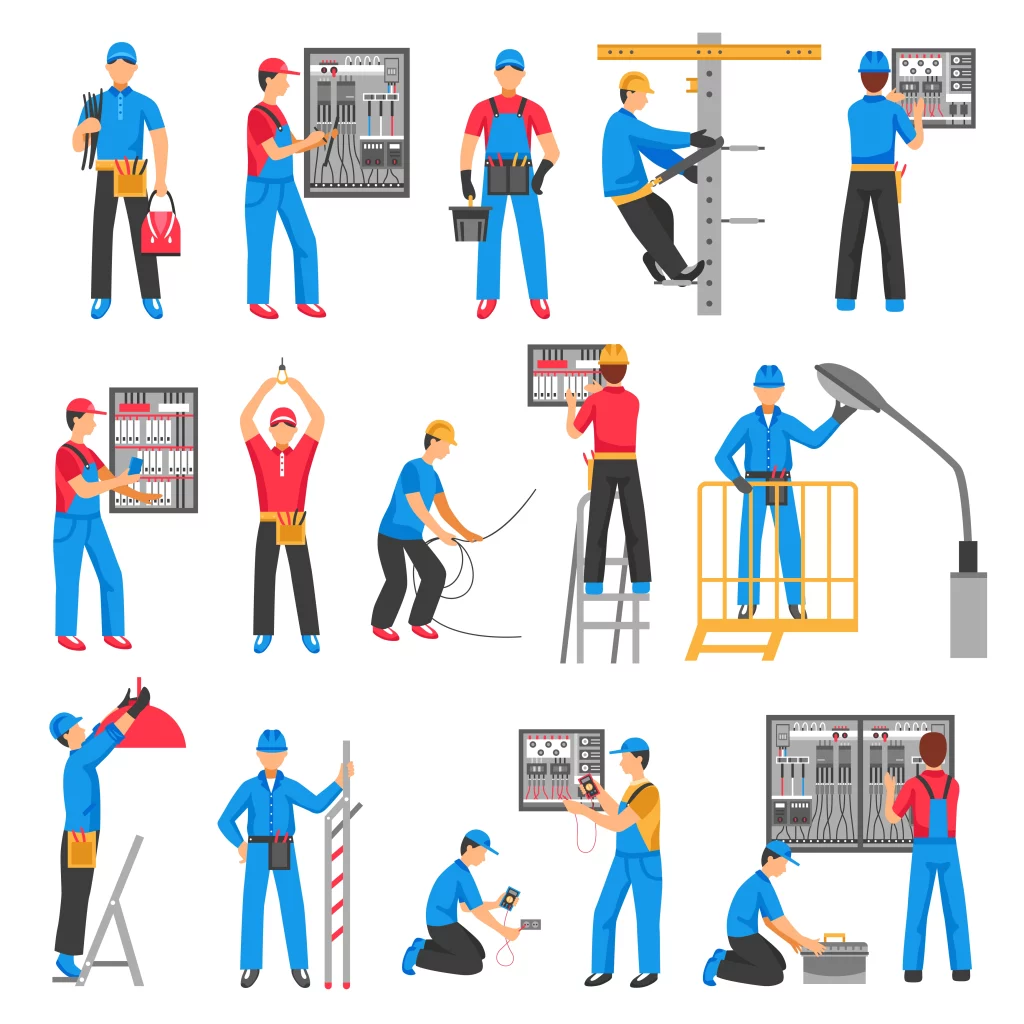 Electrical Designer: $58,500 To $82,500 Annually
Designing electrical systems for installation in residential, commercial, or industrial sites while ensuring that these systems adhere to health and safety regulations is the responsibility of an electrical designer. Additionally, make sure they do not conflict with any currently installed systems. An electrical designer also develops blueprints for high-voltage systems, such as apparatus for connecting a power control panel or extending transmission lines.
Automation Technicians $75,000-77,900 Annually
They are in charge of the electrical systems that control automation in different industrial processing and manufacturing environments. Programming knowledge is necessary for automation technicians to install, debug, and fix automated systems.
Electricians On Oil Rig: 🛢 $65,000-$85,000
One of the top-paying jobs in the industry is installing and maintaining electrical infrastructure and equipment aboard oil rigs. General electricians, electrical technicians, and chief electricians are the three primary subcategories of these electricians.
Designers Of Electrical Systems:$65,000-$85,000 Annually
The demand for electrical systems designers is high numerous hiring organizations exist. Helping power distribution, utility, and telecom businesses with route lines and public grids is part of the job.
Journeyman Electrician: $50,000–$69,000 Annually
A journeyman electrician installs, maintains, and completes electrical work for commercial and residential projects. Apprentice electricians receive training in wiring and electrical system installation and system testing. They put in hard labor to ensure that installations are safe and compliant with regulations. They track down sources of issues and fix damaged electrical systems. A task can entail testing a broken circuit breaker or installing new lighting fixtures.
Construction Electricians: $44,500 To $62,500 Annually
A construction electrician's responsibilities include designing, planning, installing, and maintaining electrical systems. Residential and commercial buildings are powered by these electrical systems, which offer lighting, warmth, and communication. Construction electricians are responsible for wiring, maintaining, and fixing the electrical systems for brand-new construction projects.
Traveling Electrician: $45,500 To $62,000 Annually
Traveling electricians, like the name suggests, move from place to place to install electrical systems and equipment, check wiring for issues, make repairs, and more.
Electrician Technician: $39,500 To $59,500 Annually
An electrician technician maintains both industrial and domestic electrical equipment. They design, support, and fix any form of device's electronic components. Additionally, they assess the functionality of electronic equipment and deal with any technical peculiarities that require maintenance or repair.
Commercial Electricians: $42,000 To $57,000 Annually
A commercial electrician oversees a building's electrical requirements, including wiring and upkeep[3]. You require mechanical acumen, physical dexterity, aptitude for planning and organizing, and the capacity to work in confined spaces to become a commercial electrician. You begin your professional life as an apprentice, where you amass the necessary experience to carry out your duties and get ready to become a journeyman electrician.
Low Voltage Electrician: $38,000 To $55,500 Annually
The domain of the low-voltage electrician is wiring, lighting fixtures, and other electrical apparatus. Installing low-voltage systems in residential or small business buildings is your responsibility. These could be electrical or private systems like security cameras, alarms, or home entertainment units. You can work as a construction crew member or perform ad hoc maintenance and installations on existing structures.
Electrical Installer: $34,500 To $54,000 Annually
Interpreting electrical diagrams is one of your duties as an electrical installer as you modify and change residential and commercial systems. Following quality standards, you construct and install electrical wire panels and circuit breakers and examine the wiring, crimping, and installation of electrical connections. You might work as part of a team to install lighting, generators, HVAC systems, ignition systems, and residential main panel upgrades (MPU). As well as troubleshoot and fix other electrical components as needed. Additional responsibilities include self-inspecting your work and attending training sessions to learn about new items and installation techniques.
Marine Technician $40,000- 45,000 annually
A marine technician is a trained electrician who can set up and maintain the electrical systems that run boats' equipment to navigate and power their systems. With more people owning boards and marine electrical equipment, these expert electricians can earn roughly $45,000 a year and are in reasonable demand.
Conclusion
The highest paying electrician jobs fluctuate based on location, specialization, and experience. If you're an electrician, research the average salary in your area for someone of your expertise and experience level to get a more accurate view of how well you're being paid. And if you're interested in other jobs you can check out truck driver job.
Sponsored Listings
Reference
[1] Educational Requirements "Electrician: Educational Requirements and Career Profile" BestAccreditedColleges.org, 2021
[2] Job Responsibilities Of Different Electricians "What Do Electricians Do In 2022?" NEIT, 2022
[3] Commercial Electricians "Commercial Electricians | What They Do And Why You Need One" Hawkeye Electric, Inc., 2022