Moving jobs in 2023 can be an exciting and challenging experience. It can provide new opportunities for growth and development, as well as the chance to take on new responsibilities and learn new skills.
Whether big or small, every move deserves expert handling. This is where your expertise as a mover comes into play. Therefore, it's important to know what your role as a mover encompasses; the career possibilities, benefits, and challenges. And while this job can be challenging — especially if you're unsure about what to expect—it can also be rewarding.
Sponsored Listings
So, whether you're looking to switch careers or simply seeking a better opportunity within your current field, there are several things you should consider about moving jobs in 2023 before making a move.
What Is a Moving Job?
In the context of this article, a moving job typically refers to the process of moving a home, business, or office from one location to another. This can include tasks such as packing up office equipment and furniture, loading and unloading items onto moving trucks, and setting up the new space. Moving companies specialize in this type of work and are equipped to handle the unique challenges and logistics of moving a business or home furniture. They typically provide services such as project management, storage solutions, and post-move cleaning. They work with the homeowner, business owner, or facility manager to ensure minimal disruption to the operations and a smooth transition to the new location.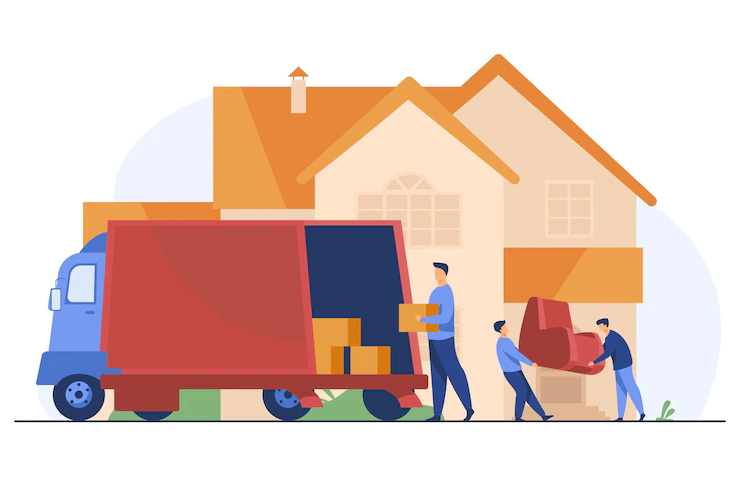 Challenges of Working In Small Moving Jobs
Working in small moving jobs can present a number of challenges, which include:
Physical Demands
Moving jobs can be physically demanding, requiring employees to lift and move heavy items, often in tight or awkward spaces.
Time constraints
Small moving jobs often have tight deadlines, which can put pressure on employees to work quickly and efficiently.
Coordination
The job may require coordination between multiple employees and teams, which can be challenging if communication is not clear or if there is a lack of organization.
Adaptability
You may be required to adapt to different types of work environments, weather conditions, and equipment, which can be challenging for some.
Customer service
The job often involves direct interaction with customers, which can be challenging if the employee is not comfortable dealing with complaints or difficult situations.
Risk of Injury
Moving heavy items, climbing ladders, and working in tight spaces can put workers at risk of injury if proper safety measures aren't taken.
It's important for the employee to be physically fit, organized, able to work in a team, and have good communication skills. Additionally, the employer should provide proper training, equipment, and safety measures to prevent injuries.
What Are The Benefits of Moving Company Jobs?
Moving company jobs offer a variety of benefits. While the benefits of moving jobs in 2023 may vary depending on the specific company, position, and location, you should still know that moving company jobs may offer the following benefits.
Physical activity
Moving jobs can provide employees with an opportunity to engage in physical activity, which can be beneficial for overall health and fitness.
Variety
Moving jobs can offer a variety of tasks and environments, which can keep the work interesting and engaging.
Advancement opportunities
Many moving companies offer training and advancement opportunities for employees, which can lead to higher pay and more responsibilities.
Flexibility
Some moving companies offer flexible scheduling, which can be beneficial for individuals with other commitments such as school or family.
Job security
The moving industry is always in demand, providing job security for employees.
Travel opportunities
Some moving jobs may require travel, which can be a great opportunity to see new places and experience different cultures.
Teamwork
Moving jobs often require teamwork, which can be a great way to develop strong relationships and camaraderie among employees.
Sense of accomplishment
Completing a move successfully and seeing a happy customer can be a great sense of accomplishment for the movers.
Average Salary of Small Moving Jobs
The average salary for small moving jobs can vary depending on factors such as the location, the size of the company, and the specific position. However, in general, the following are some average salary ranges for common small moving jobs:
Movers: $12-$18 per hour.
Packers: $12-$15 per hour.
Drivers: $15-$25 per hour.
Foreman: $16-$25 per hour.
Dispatcher: $14-$18 per hour.
Please keep in mind that these are rough estimates and the actual salary may vary depending on location, experience, and the specific company. Some moving companies may also offer benefits such as health insurance, retirement plans, and paid time off, which can increase the overall compensation package.
It's also important to note that in some cases, the salary of moving jobs in 2023 may be on a commission basis, or the worker may be paid per job or per hour.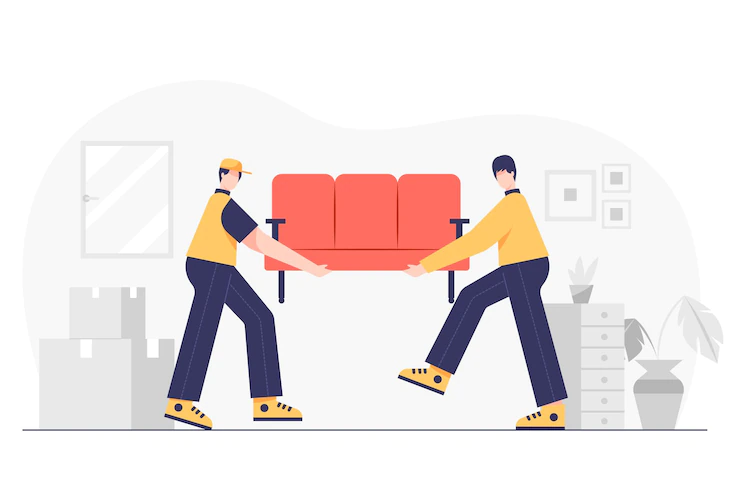 Where to Find Moving Jobs?
To find moving jobs hiring, you can check online job boards such as Indeed, Glassdoor, LinkedIn, and Craigslist. Many moving companies also post job openings on their websites. There are some great small moving companies like Move Interstate, Gentle Giant, MVM Moving (Maumee Valley Movers), and Piece Of Cake Moving & Storage.
There are many moving companies that are hiring for various positions at any given time. Some popular job titles that are often in demand and they are:
Movers: These are the individuals who physically move and handle the belongings of customers during a move.
Packers: Are responsible for properly packing and preparing items for a move.
Drivers: They are individuals who operate moving trucks and transport customers' belongings to the new location.
Foremen: These are individuals who lead and manage teams of movers and packers.
Dispatchers: Coordinate and schedule moves, and communicate with customers and drivers.
Sales representatives: Promote and sell the company's services to potential customers.
It's important to note that some companies may require or prefer candidates with experience and certifications, while others may provide on-the-job training. 
Sponsored Listings
References
[1] Interstate Logistics Careers. "YOU GET US THERE: Career Opportunities" Interstate, 2023.
[2] Careers in Moving. "Join the team Become a Giant" Gentle Giant, 2023.
[3] In-Home Furniture Moving. "In-Home Moving Services" MVM, 2023.
[4] NYC Small Logistics Jobs. "Small Moves" Piece Of Cake, 2023.