Is A Truck Driver A Good Job?
---
For a career, is a truck driver a good job? Some people naturally prefer driving on the open road or enjoy drifting across cities. Consider a career in truck driving if you're one of them. Undoubtedly, drivers are in high demand in the transportation sector, with this trend expected to continue.
Sponsored Listings
As a truck driver in the United States, you have to deal with many aspects of truck driving. It mainly refers to the usage of road transportation involving semi-trailers and light vehicles that transfer commodities across overland routes.
Transport can refer to a wide range of activities, including transferring food cross-country, building supplies, waste, and manufactured goods from factories to distribution centers or retail outlets. It could entail obtaining products from ports, moving them across state borders, or even over an international border.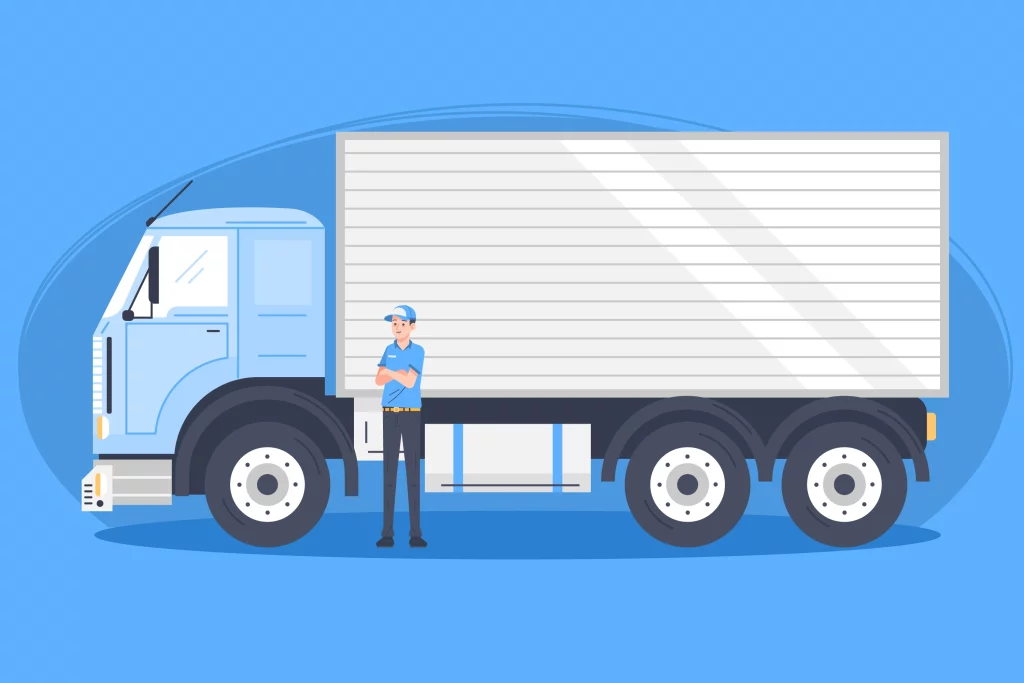 How Do I Get My Truck And Drive It?
If you drive your truck, different restrictions vary by state. High school diplomas or equivalents are required. All long-haul truck drivers need a commercial driver's license if working alone (CDL). State-specific requirements for acquiring a CDL vary but typically involve passing a driving exam and a knowledge test.
After getting a CDL, drivers can seek to add unique endorsements to their licenses that demonstrate their ability to operate a specific vehicle category. For instance, truckers need to get a hazardous materials endorsement to transport hazardous materials (H).
A prospective driver typically enrolls at a reputable truck driving school to receive instruction on controlling big vehicles on highways or through congested streets. The class will also cover federal laws governing interstate trucking. The requirements for truck driving school usually include
being 21 years old,
completing a drug and alcohol test,
receiving a CDL, and
having a spotless driving record.
Managing your own business is also essential for becoming a truck driver and operating your truck. Since your first year could be challenging, you'll need to have some money saved up.
Are Truck Drivers Paid Well?
You may think, "is being a truck driver a good job" financially speaking. Although there is a chance to earn money, independent courier drivers should be aware that expenses may outweigh their earnings. Let's say you own a truck and don't work for a company. In that case, you should know the costs associated with maintaining it, such as the initial purchase price or lease payment, routine maintenance requirements, and ongoing fuel expenses. In addition, there are fees for insurance and licensing. Depending on the routes taken, you might have lodging expenses in addition to the price of on-the-go meals and any tolls.
According to an analysis, the average base pay for truck drivers in the United States was $90,601 annually[1].
It divided salaries into some categories. A solo driver who logs roughly 3000 kilometers a week and stays home between shifts earns an average of $3,163. The average income for over-the-road drivers, or those who travel for extended periods, is higher.
Last but not least, it breaks down driver pay according to experience, with drivers with less than a year of experience earning approximately $70,000 and those with more than ten years making about $85,000.
Important Information Regarding A Career In Trucking
Before beginning a career in the trucking sector, there are crucial things you should understand.
Stress Is Inevitable At Work
An inevitable aspect of a career in trucking is stress. There is tension associated with being stuck in traffic and anxiety associated with being lost and unable to find a particular location in the city.
There is tension while attempting to back into a confined space where a tractor-trailer has no place to go. The client doesn't give a damn. All he asks is that you show up at the dock.
Being away from home and thinking about your family while you're gone can be stressful.
Professional driving involves a great deal of stress. Learn how to manage that stress and deal with it head-on as one of the first things you need to do.
Communication Is Key
The second skill you must acquire is the ability to interact with and manage different types of people.
Contrary to common assumption, over-the-road trucking does not just entail being left to your own devices and the open road. Along the route, you'll encounter folks at different levels.
You must deal with your dispatcher. To successfully deliver his load on time, you must first understand how to handle and manage him to explain what you require. The trucking company's primary goal is to make money; thus, this is how they achieve it.
To avoid being abandoned while waiting to unload, you must learn how to interact with the clients and manage your connection with them. Make the most of that time. To avoid being ignored by the shipper or receiver, you want to get in and out of the dock as quickly as possible since you rarely get paid for waiting or very little for it.
You must have strong communication skills with the staff at the repair shop. Shop time is typically unpaid downtime, so you want to enter and exit as quickly as possible and learn to manage that downtime to reduce it effectively.
You Won't Become Rich Driving Trucks
It's unlikely you'll become wealthy through trucking. Given how many hours you put in, you might believe you will. It would add up to a sizable paycheck, but that's not how it works, especially today.
The Quality Of Relationships Suffers
One of the most important lessons is how demanding the over-the-road trucking lifestyle is on a relationship. Typically, you spend more time away from home than at home. This, in turn, puts much stress on your marriage and family.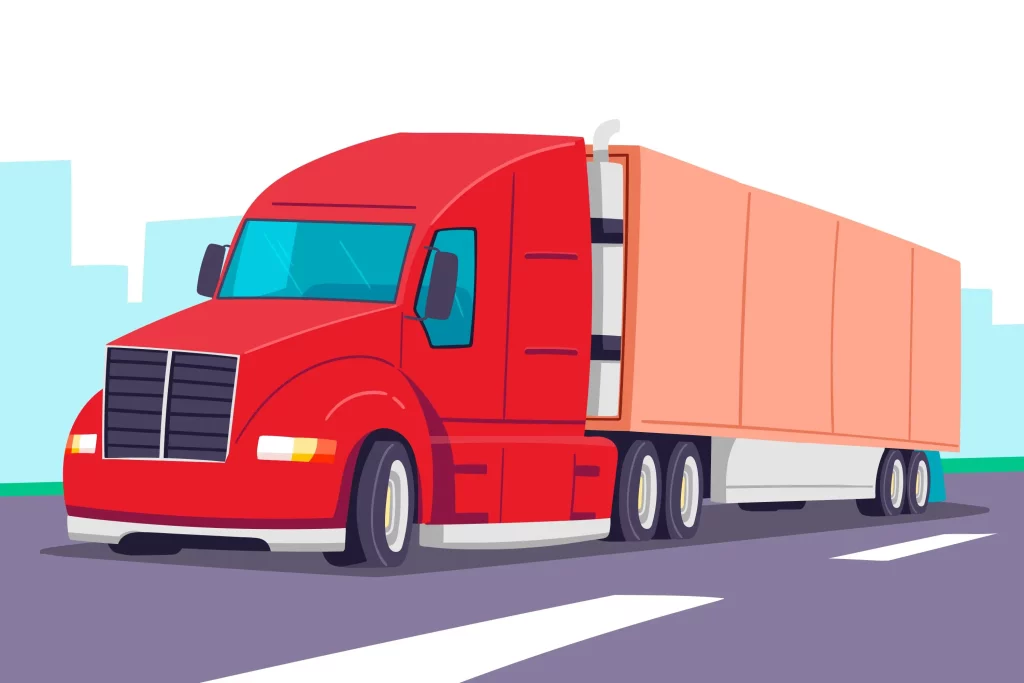 Why You Should Become A Truck Driver
Earnings For Truck Drivers Are High
Driving a truck is a great career choice if you want to earn much money without going to college. First-year drivers typically earn $50,000 to $70,000. Although there appears to be a significant difference, pay depends on your driving. Your revenue will rise as you gain experience.
It Takes Little Time To Get A Job As A Truck Driver
Getting a job as a truck driver can be challenging, but it only takes a few months. An accredited CDL program is required by most of the best-paying transportation companies in the country[2]. It takes 3–4 weeks to earn a CDL and graduate after completing the required training.
There Is A Great Demand For Truck Drivers
You can make your own path if you have a CDL and a clean driving record. To do this, one of the most sought-after professions in America is truck driver due to the present labor crisis. You can anticipate having a solid, reliable, and stable career as a truck driver.
One Perk Of The Work Is Getting To Travel
Have you ever wanted to drive across America? You are compensated for your travel as a professional truck driver. You may view America in all its splendor through cities, mountains, and from coast to coast.
Truck Drivers Benefit Greatly
You can anticipate receiving a high salary and access to comprehensive health and dental benefits for your family. Most carriers now provide 401(k) programs to aid retirement planning.
Bonuses Are Paid To Truck Drivers
You can increase your income and receive recognition by driving safely and effectively. Drivers frequently receive bonuses for their efficiency, safe driving, and the number of years of service.
Career Development For Truck Drivers
As your profession progresses, you might discover that you prefer a different driving style. With a CDL and a clean driving record, you can become a flatbed, tanker, van, refrigerated, or specialized driver. Also in high demand and with large salaries and sign-on incentives are team drivers.
Work For Yourself
Owning one's truck is, for some people, the pinnacle of their profession as a truck driver. Many transportation businesses provide programs to help their drivers become independent contractors. You'll have more freedom and money as a contractor.
Conclusion
If you are still asking, "is a truck driver a good job?" know that over the next decade, 259,900 truck driver jobs are expected to become available[3].
The U.S. trucking industry is likewise experiencing a driver shortage, with driver-related costs cited as one of the biggest problems by 85% of truckers. This shortage allows you to get into a career that would always have you in employment. And if you're interested in other jobs you can check out electrician jobs.
Sponsored Listings
Reference
[1] Truck Driver In Usa Truck "Truck Driver Yearly Salaries In The United States At USA Truck" Indeed, 2022
[2] Requirements To Become A Truck Driver "Top Trucking Companies That Train" Freightwaves, 2022
[3] Job Outlook "Heavy And Tractor-Trailer Truck Drivers" U.S. Bureau Of Labor Statistics, 2022