Emergency Dentist Appointment: A Complete Guide
---
A problem may arise that calls for an emergency dentist appointment. Usually, when you go for a dental checkup, the dentist will ask about your health and medications. Nevertheless, if you experience tooth, gum, or jaw pain, you should immediately consult a dentist. A regular dentist appointment may seem a few days away, but you may end up with more severe problems if you wait too long.
The chances are that you only visit the dentist for checkups, so you're unaware of other services available to you.
Sponsored Listings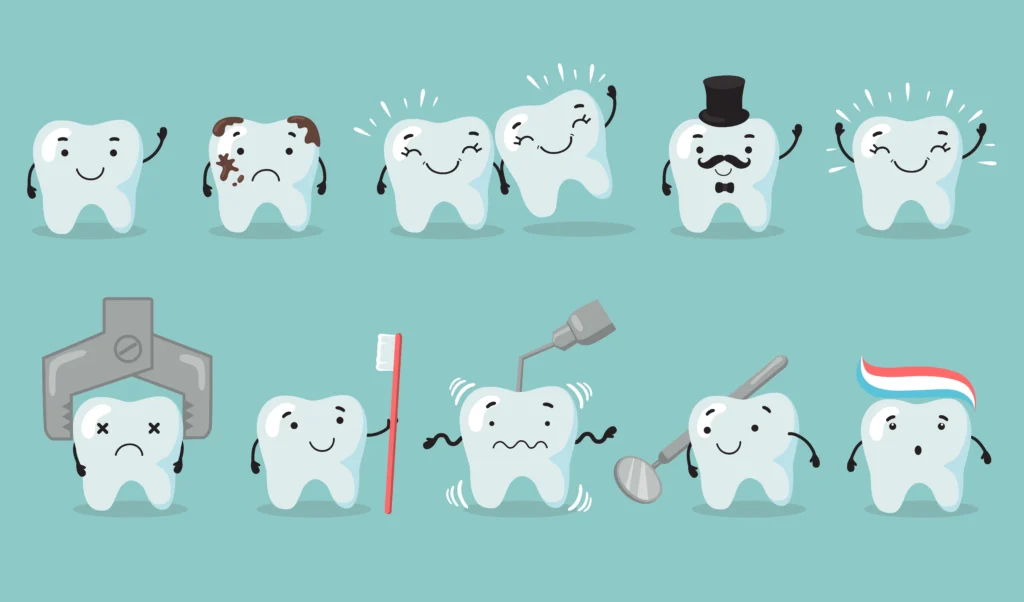 Do Dentists Have Emergency Appointments?

Do dentists do emergency appointments? Yes. Dental practices will provide you with emergency dental care if you have a dental emergency.[1] In most cases, emergency appointments can usually be accommodated as walk-ins or same-day appointments. It is possible, however, to schedule an appointment for the following day.
Getting professional advice and treatment as soon as possible is crucial in any medical emergency. A loosened or broken tooth, bleeding, or ignored pain can lead to complications that require more extensive and expensive treatment in the future.
Common Signs That You Need Emergency Dental Care
Emergencies can occur at any time. Keeping prepared is wise, but we can't predict when we'll be in need. Signs to look out for Emergency Dental Care include:
Bleeding
Sudden Tooth Loss
Swelling
Pain
Cracked or Broken Tooth
Growth or Sore
Metal Taste in the Mouth
Jaw Popping
Severe Toothache
What Do I Do If I Believe I Need An Emergency Dentist Appointment?
Sometimes it is difficult to decide where to go when you have a dental emergency. Calling your dentist is generally the best option. You will need to find one nearby if you don't have one or aren't close to yours. If you need immediate service, this will save you a lot of time.[2] 
In emergency dental situations, it is imperative to find an accessible dentist. It is, therefore, essential that the dentist offers real-time scheduling. A good dentist will never make you wait for a long time during an emergency.
The next step is to research the reputation of the dental practice. Take a look at the reviews and feedback left by clients. You can learn what to expect by reading customer reviews. The number of negative comments should make you consider another option.
It is also important to check the dental office's facilities. Find out if they use some of the most advanced dental equipment in a dental emergency. Take a look at the office. Sanitation in dentistry is important. Considering the quality of their care helps. Do they treat new patients well? In the dental chair, do they make their patients feel comfortable?
It would help if you also chose a dental practice within your budget. According to studies, half of Americans postpone dental procedures because of the high cost. A dental office that offers flexible payment terms is a good choice if you are worried about the cost of dental procedures.
Do Dentists Charge More For Emergency Appointments?
Consequently, the question arises, are emergency dentist appointments more expensive? Dental emergencies can be uncomfortable and upsetting. It can be more unsettling to think about the cost.
You usually pay the same amount for dental treatment regardless of whether your tooth pain is an emergency or if you schedule an appointment in advance. You may need intensive, expensive treatment if your pain or tooth decay is severe enough to require an emergency dentist. The price does not differ whether you pre-planned treatment or not. Your treatment needs may be more significant if you wait until you're in pain.[3]
Emergency dental services can be frightening if you do not have dental insurance. Understandably, you might be cautious about choosing a service without knowing its cost. Your dentist must examine your specific issue to provide you with an exact cost. You can save money on these essential procedures by talking to your dentist about payment plans.
Even though Medicare doesn't cover emergency dental treatments, you should contact your dentist as soon as possible if you experience a dental emergency.
In many cases, the longer you leave a dental issue untreated, the more complex and costly it will be to treat when you can't put it off any longer. Moreover, ignoring a dental emergency can lead to more severe health problems, including the risk of losing the tooth.
The Most Common Emergency Dental Procedures
What are the most common dental emergencies?
Severe Tooth Ache
Cracked Tooth
Trauma
Lost Fillings
Crown Coming Off
Need Help With A Dental Emergency? Contact Your Local Practice Now.
Contact your local dental care practice to arrange an emergency dentist appointment for treatment in case of a dental emergency. The dentist can identify the severity of the problems and offer same-day appointments.
The best option for an emergency is to see your dentist as soon as possible. Getting treatment sooner rather than later will alleviate painful symptoms, prevent the issue from becoming more severe, and save you significantly higher costs in the long run.
Sponsored Listings
References
[1] Dental Treatment. "Dental treatment." Better Health Channel, 2022.
[2] Your Dental Health. "Australia's home of healthy smiles." Australian Dental Association, 2022
[3] High costs of dental procedures. "High costs have forced half of Americans to delay medical or dental procedures, survey finds." Study Finds, 2019