Top Dental Insurance for Braces in 2023
---
If you're looking to get dental braces but are worried about covering the cost of the procedure, know that there are different types of dental insurance for braces that may be available for your specific needs. A dental insurance plan for braces can cover the basics, or it can cover more extensive procedures and treatments. Before you jump into getting a dental care plan, learn about the benefits of dental braces. We also advise you to learn about the insurance options that are available for you. Here's everything you need to know about the cost of dental braces and dental insurance that includes braces coverage.
Sponsored Listings
The Necessity of Dental Insurance Plans for Braces
Unless you can pay out-of-pocket, getting dental braces isn't exactly affordable. You will need to acquaint yourself with the ideal insurance plan for you. An insurance plan is cost-effective in the long term as—depending on the plan you opt for—it can cover more expensive procedures like implants, bridges, and more. So, how much do braces cost that warrants getting insurance?
Cost of Dental Insurance for Braces
Depending on the type of braces your doctor recommends, the overall prices may range from $2,000 to $13,000 if you're paying out-of-pocket.
The average cost of metal dental braces in 2022 is $5350. Of course, the cost may differ depending on certain factors. To have an estimated price, you need to consider those factors.
Factors Determining Cost of Dental Braces
Many different factors determine how much your dental braces will cost. The factors listed below determine the overall cost of braces:
Age
Dental insurance plan
The specific issue and state of the bite
The length of treatment
The type of braces
Regarding the type of braces, below is a list of the average cost for each type:
Metal braces: $5,350
Ceramic braces: $5,500
Self-ligating braces: $5,500
Invisible (Invisalign) braces: $5,700
Lingual braces: $12,000
When it comes to age, a large demographic of people who get braces are teenagers. That's because it's easier to fix a younger person's teeth, and braces for teens may be more affordable than for adults. Check out Affordable Braces For Teens—6 Reasons Dentists Recommend if your teenager needs braces.
Ultimately, it is your orthodontist who determines the type of braces that you have to get. The type of braces they decide on may fall out of the price range that you previously thought. Sometimes a certain brace type can be more affordable than traditional braces. Check out Invisible Aligners More Affordable Than Braces to find out how you can get them at an affordable rate.
Regardless, having dental insurance that covers braces will offset the cost. It will also save you from the stress and concern of having to go through your savings.
But which dental insurance covers braces? We will list the insurance companies that provide orthodontics for you to consider.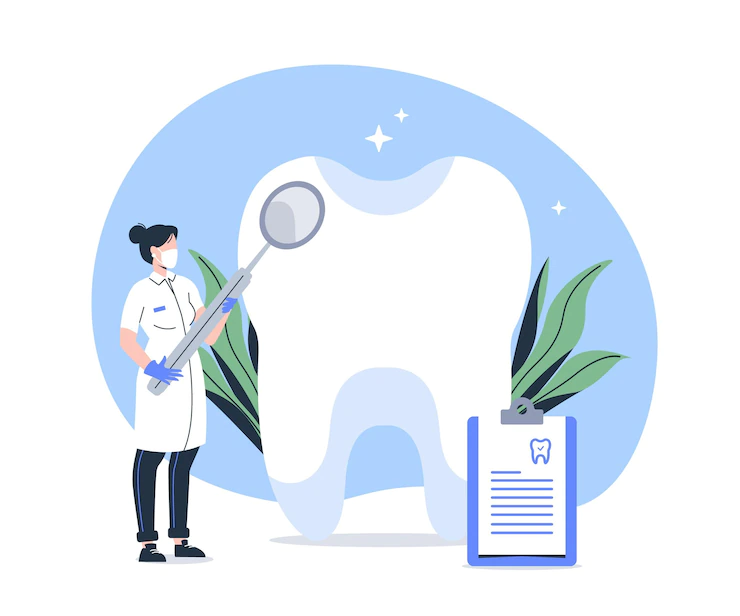 Best Insurance Plans for Dental Braces
Below is a list of the top dental insurance plans for braces. These dental plans offer comprehensive coverage. It is important to note that you should look for a dental plan with minimal waiting periods because you never know when you will need braces. Investopedia also suggests looking for a dental plan with "a large network of providers."
Also look for full coverage dental insurance, which includes orthodontic care. The term "full coverage" doesn't mean fully funded. You may get coverage for various types of dental treatments and procedures. These may include high-cost procedures like root canals, bridges, and implants. Additionally, you may have coverage for preventative dental care.
So, what dental insurance covers braces? According to Investopedia, here are the top Dental Insurance for Braces of 2022.
Delta Dental
Delta Dental is considered to be the best overall. They are one of the most extensive insurance plans in dental coverage. They provide multiple plan options in 50 states. You can choose the following care plan with Delta Dental:
DeltaCare USA plan
Delta Dental PPO plan
Delta Dental PPO Plus Premier plan
Delta Dental Premier plan
Delta Dental Patient Direct plan
These options differ based on your location. When it comes to orthodontic treatment, opt for the DeltaCare USA plan since most options include pre-orthodontic treatment, planning, x-rays, orthodontic treatment, and retainers.
Aetna
Aetna offers the most affordable dental plans that sometimes include orthodontics coverage. While their insurance policies are quite affordable (starting at $22), you must review your dental plan thoroughly to ensure that orthodontic treatment is covered. You may opt for the Aetna DMO plan, which includes coverage for in-network orthodontists with no referral requirement. However, note that this particular plan is not available in all areas.
Cigna
Cigna is a prime health and dental insurance plan that features low deductible plans, making pricey procedures—like braces—easier to afford. However, their orthodontic plan is costlier compared to the other plans that don't cover orthodontic treatment. You can opt for the in-network orthodontic plan and receive substantial discounts.
Aflac
Aflac is ideal for adults looking to get braces. It offers dental insurance supplements with optional orthodontic coverage as a rider. With Aflac, you may customize a plan to meet your needs, but there is a 24-month waiting period.
Humana
Humana only offers orthodontic discounts with no waiting period, making it a fantastic option for you if you need to get braces right away. Humana's orthodontic coverage comes under a discount plan, meaning you will only receive a discount, but you won't receive deductibles and limits for orthodontic treatment.
USAA Dental Insurance
USAA Dental is a top insurance option if you are active-duty military, veteran, and for your family. It has first-rate customer service pertaining to dental plans. They work with a 3rd party insurance provider; specifically, it is in partnership with Cigna and other reputable insurance providers. USAA Dental insurance is only available to you and your family if you have a military status. If you do have military status, their benefits are substantial. Here's an example of how it works.

The average cost for plan members is $2,187 for braces in-network. This is in contrast to paying $6,727 out-of-pocket. You are required to pay only half of the contracted fee after reaching your deductible and waiting period—a 12-month waiting period for getting braces.
Choosing the Right Insurance Plan
Choosing an insurance plan isn't easy, but knowing the top-rated options may help you make an informed choice. Even though we have provided high-ranking insurance plans for braces in 2022, you still have to look out for certain things.

When choosing an insurance plan, confirm that the dental insurance plan covers orthodontic care. Once you do, check whether you qualify for it because some insurance plans are designated to specific demographics—like military personnel. Next, check for the extent of their coverage. This could mean that the insurance may only allocate limited funds for orthodontic treatment. As previously mentioned, ensure whether or not there is a waiting period between dental treatments. Only after determining these factors can you choose the right insurance plan.
Where can you start?
You can review the list of the first-rate insurance companies that we have provided. Start with the ones that you like and think may apply to you. We still advise that you read up on their plans' details to understand their services thoroughly.
Having a dental insurance plan for braces is possible, and with a bit of effort, you can find one that eases the burden of the costs. After all, peace of mind is worth a small price to pay in the face of such a high-cost treatment.
Sponsored Listings
References:
[1] Dental Insurance Full Coverage
[2] Facts on Braces
[3]Dental Insurance that Covers Orthodontics
[4] Cost of Braces With Insurance