Home Air Conditioner Repair in 2023
---
Home air conditioner repair in 2023 can be quite pricey if you opt to hire a technician every time your AC unit isn't working properly. While we don't recommend opening your AC unit to check for damages, the good news is that there are some steps you can take to evaluate the severity of the problem. Air conditioner experts agree that you can troubleshoot your system first to determine if you can solve the problem. So before calling the professional service, check out the DIY solutions for maintenance.
Sponsored Listings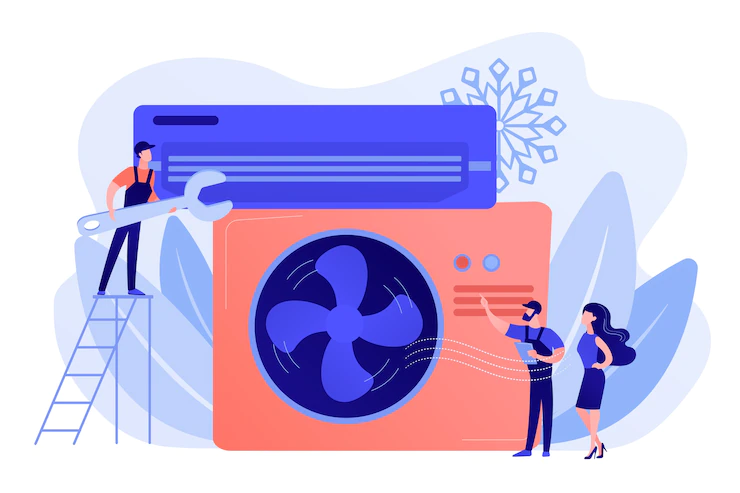 Home Air Conditioner Repair: Tools You'll Need
You need to make sure you have the right tools and parts when it comes to home DIY air conditioner maintenance. Having these tools is crucial to be able to troubleshoot the unit. You also need to be extremely careful when it comes to home DIY because a slight mistake can either harm the unit or you. After all, remember that you are still dealing with a machine that runs on electricity, which means you need to be careful of electric hazards.
So, what are the tools that you need to use to help you troubleshoot the system? Below we've compiled a list of tools and parts you'll need to get started.
List of Required Tools
Safety gloves
¼ inch nut driver
Cordless drill
Voltage tester or CAT III Multimeter
Ellen keys set
Insulated screwdriver set
Socket/ratchet set
Needle-nose pliers
AC pressure gauges
Adjustable wrench
Slip-joint pliers, possibly (commonly referred to as channel locks)
List of Required Parts
Capacitor (Learn your air conditioning unit model and serial number to order this)
Water hose
HVAC indoor/outdoor fan motor (You should know your model unit number and serial number for warranty purposes and to replace parts)
Contactor (You should know your model unit number and serial number for warranty purposes and to replace parts)
Fuses, or a circuit breaker (in some cases)
Check to see if you have the tools in your storage before you even start checking your air conditioning.
Regarding the parts, some of them can be quite expensive, so if your maintenance reveals that it's a hardware issue, then you'll need to contact a professional air conditioning service repair.
Always remember that the only way to do a proper diagnostic on an AC unit is by having the unit connected to do power. This presents the risk of an electric hazard, i.e. being electrocuted or the machine catching fire; which is why we emphasize you wear insulated electrician safety gloves. Another important thing to note is that you must avoid conducting diagnostics in the rain because your AC unit is exposed to the weather.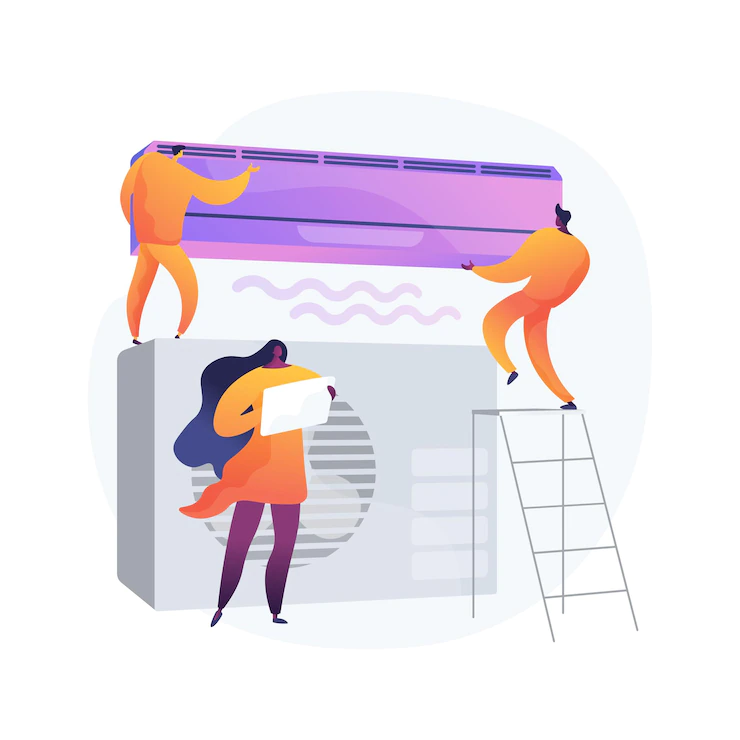 DIY Home air conditioner repair
If you have the required tools and parts, now's the time to get your hands dirty and save yourself a few hundred dollars on the repair service fee. Instead, you can spend less than $100 on the parts and do the repairs yourself. In order to find out the reason behind your air conditioning unit not working well, we have asked air conditioner specialists to identify the common repair problems and how you can fix them at home. So, according to the experts, here are the five common maintenance tips:
Replace/Clean Filters
Air filters make sure that you have clean air passing through your system and protect the coil from particulates. Having clogged or dirty air filters cause icing within your system. Therefore, checking your filters regularly will keep your AC efficient and running properly.
Make sure the filters are clean at the beginning of every season. If you're doing a home renovation, you have to check your filters every two weeks during the renovation period for dust or any particulates that might clog them.
Wash Condensing Unit
Condensing unit is the outer unit, which houses the compressor. To wash this compressor, take a water hose and wash the unit clean of any natural elements like dirt, leaves, spider webs, dist, and more. Especially around wintertime, make sure the machine is cleaned of snow. Basically, make sure nothing is blocking the machine from working efficiently. Experts stress that you should only wash this machine with a basic garden hose and the beginning of every season. Do not use pressure washing as it may damage the blades on the condensing unit.
Examine Your Ducts
To examine your ducts, place your hand against the opening to check the airflow for possible blockage. Also, make sure there are no restrictions on the return duct so that air moves freely.
Examine Your Thermostat
There are two types of thermostats: battery-operated and those that operate on 24V power. In most cases, the thermostat stops working properly when there's low power either due to low voltage or battery. If it's the latter, then you will need to change the batteries. But, if it's a voltage problem, then you might have to call the technician to check the problem for you.
Check Your Breaker
If there's no power coming to the AC unit, reset your breaker—you can reset your breaker by switching it to the off position and then switching it back to the on position. If the breaker doesn't switch back to the on position, call a technician. This simple off-and-on check can help you save time, money, and frustration from having to wait for a technician to come and fix it for you.
Check Your Fuses
The best way to check if you have a fuse issue is to have a backup fuse on hand. Make sure the breaker is switched to the off position before replacing the fuse.
Cost to Repair Home Air Conditioner
The cost to repair home air conditioner varies depending on a few factors. They can range from the specific issue your unit is experiencing, to the weather conditions, the time of day, and the location of the unit—certain companies charge extra rates if the unit is located outside their radius. Also, if you're experiencing an emergency situation, then the home air conditioner repair service fee is going to be higher.
You should also know that home air conditioner repair costs are also charged by the hour.
When it comes to the average cost, you should expect to pay approximately $300 for a service call only, which includes diagnostics, too. In terms of the hourly rate, service call fees typically range from $50 upwards to $125, depending on the company's rates.
The prices listed above don't include the additional cost of machine parts that may need to be replaced. If your AC unit has warranty coverage, then the replacement cost is on either the manufacturer or distributor since they will be the ones providing the parts. However, if your AC unit is outside the warrant, the technician will provide you with the parts at their company's rate. Every company has a different price for the parts, so expect prices of AC unit parts to vary from company to company.
Keep in mind that the refrigerant is never under warranty by the manufacturer or the distributor. You should also know that every company has a different rate and they charge by weight.
Home Central Air Conditioner Repair: Final Thoughts
Central AC unit repairs and maintenance are crucial for the efficiency and optimum performance of the unit. You may refer to the steps we listed above so that you may take care of your AC unit properly and in a way that minimizes risk to you, and damage to the unit itself. What's also important is that by following these steps, you will ultimately end up saving money because it's a cost-effective way to keep your AC unit running for a long time. Keep in mind that a well-maintained unit could run smoothly for decades and save you money on electric costs. So, take the time to learn the steps you need to take to save yourself the financial burden as well as the emotional stress of having to deal with an AC unit that's not working as it should. Furthermore, knowing these steps will minimize the chances of you being taken advantage of by a technician or a company that you hire. That's because those are the standard procedures they undertake to conduct diagnostics. So, learn these tips and be one step ahead.
Sponsored Listings
References
[1] Repair ACs Yourself. "How to Repair the Most Common Air Conditioner Problems Yourself." Family Handyman, 2022.
[2] DIY Air Conditioner Repair. "The 2022 Ultimate Guide to DIY Air Conditioner Repair." Phyxter, 2022.
[3] https://blog.expertsinyourhome.com/6-air-conditioner-repair-tips-you-can-do-yourself. "6 Air Conditioner Repair Tips You Can Do Yourself." Experts in Your Home, 2013.
[4] How to Fix Air Conditioner Problems. "8 Air Conditioner Problems and How to Fix Them." Consumer Reports, 2022.
[5] AC Repair Guide. "AC repair: what you need to know." Hvac, 2021.
[4] How to Fix Air Conditioner Problems. "8 Air Conditioner Problems and How to Fix Them." Consumer Reports, 2022.
[5] AC Repair Guide. "AC repair: what you need to know." Hvac, 2021.