Are you looking for the best queen sleeper sofa? Need a guest room but lack the necessary space for extra beds? With these top-rated sleeper sofas, you can relax. The sleeper sofa is one of the most versatile pieces of large furniture. While they appear to be typical sofas during the day, they easily convert into comfortable beds at night. Best queen size sleeper sofa promotes restful sleep.
Sponsored Listings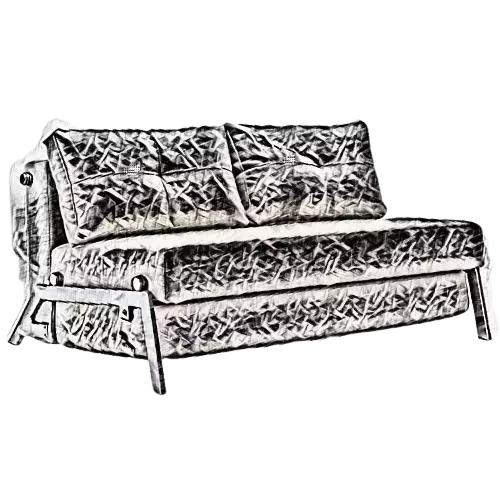 Top Best Queen Sleeper Sofas
Shelter Queen Sleeper Sofa By West Elm
One of West Elm's best-selling items, the Shelter Sofa, is now available in a sleeping version. Like the cherished original, this particular sofa may be used both as a beautiful, cocoon-like couch during the day and as a queen-sized bed at night. Two layers of memory foam, including one with gel infusion for added comfort, make up the pull-out mattress. It is possible to completely customize the couch with 75 different fabrics and color choices.[1]
Pros:
* Comfortable memory foam mattress
* Customizable
Cons:
* Mattress sizes are a little bit smaller than average
* Some people may not find the seats to be firm enough
The Avalon Sleeper Sofa
Consider this beauty from Apt2B if you have a higher budget for a sleeper and want the best of the best. The Avalon Sleeper Sofa is constructed entirely of eco-friendly materials. It is specially crafted in the United States using hypoallergenic textiles. The strong wood frame and artistry also come with a lifetime warranty. Remember that quality craftsmanship does come at a price, and it may take up to 5 weeks before your sofa is delivered.
The sleeper sofa boasts of a high-density foam, bench-style seat cushions, and a 5.5-inch thick queen-size innerspring mattress, promising maximum support and comfort in all positions. Select your preference for the wood legs' three available finishes and the almost 60 upholstery fabrics. For simple washing, the cushion coverings are also detachable. There is also a 100-day return policy if you're not fully satisfied with your purchase.
Wendover Queen Sleeper Sofa from Frontgate
This Frontgate Wendover Sleeper Sofa's curved arms, diamond-tufted back, and luxurious layer of feather and down cushions may tempt you to choose it as your bed instead of your own. The metal frame and kiln-dried wood base make it sturdy and ensure that it won't warp, even with frequent use. It pulls out to reveal a queen-sized, 4-inch thick memory foam mattress. Natural linen and dove gray are the two upholstery options available for quick shipping. However, if you don't need it right away, there are 84 custom-order possibilities as well. 
Pros:
*Firm sofa
*thick mattress
Cons:
* Fewer colors available for faster shipping
Lark Manor Lourenco Square Arm Sofa Bed at Wayfair
This sleeper couch is a great deal. Due to its combination of solid and manufactured wood, its queen-sized mattress is strong enough to support two sleepers (up to 500 pounds). It's a seamless addition to any aesthetic thanks to its piped details, classic style, and neutral color scheme. Make it uniquely yours by choosing from more than a dozen fabrics.
Cons:
*Large footprint;
*Can't remove back cushions
*Costly
Mackenzie Queen Sleep Sofa by La-Z-Boy
This Mackenzie Sleep Sofa from La-Z-Boy, synonymous with comfort, shows that the company's products extend beyond leather recliners. The coach is built with ComfortCore cushions and a foam back with double-picked blown fiber fill to help it maintain its shape. Inside the sofa is a queen-sized innerspring mattress. There are approximately 500 different fabric options available. More comfortable gel seat cushions can be made available for an additional fee.
Pros:
* Hundreds of upholstery choices
*Comfy seating
Cons:
*The footprint may be too large for some people
* The sofa back could be higher
The Novogratz Brittany Queen Size Sleeper
This is, by far, one of the superior options out there. The price is extremely reasonable. It is available in a variety of colors to suit your taste. Anyone looking for the best pull out queen sleeper sofa couch will enjoy the memory foam mattress.
The Diplomat Sleeper Sofa From Blu Dot
Additionally, we appreciate Blu Dot's Diplomat Sleeper Sofa. This stylishly contemporary piece can quickly convert into a discreet queen-size bed by flipping it forward. The high-resiliency foam cushions keep you cozy and supported even when not used for sleeping.
The Diplomat is available with four different upholstery and wood frame combinations and features a sturdy solid wooden foundation. This fold-down couch is ready to ship, unlike many other sleepers of comparable quality. Although it won't take weeks to get to you, it does require some at-home assembly.
Ballard's Baldwin Upholstered Sofa
Baldwin Upholstered sofa, which exudes vintage charm, is the brand's bestseller thanks to fitted accents like a traditional rolled arm and kick-pleat skirt. It is customizable in any of 200 performance fabrics, featuring a double-locking, tilt-up TV headrest and an anti-tip safety feature.
Extremely spacious — the seat is 42 inches deep! Baldwin's fluffy cushions are ideal for movie evenings and parties equally, and the queen-size innerspring mattress is 5.5 inches thick, so overnight guests will sleep peacefully.
The Bedford Queen Trundle Sleeper Sofa Is The Best Trundle Sofa.
With a clever trundle mattress that doubles as a front rail, this Bedford couch from Crate & Barrel offers a simple appearance and effortless style. Pull out the rail to reveal a lower trundle bed or draw it out farther to reveal a queen-size bed to accommodate overnight guests. The mattress offers a comfortable night's sleep because of its high-density and resilient foam. You can disassemble the trundle to ensure the sofa will pass through narrower door frames when relocating, which is a bonus for people who live in apartments or older homes.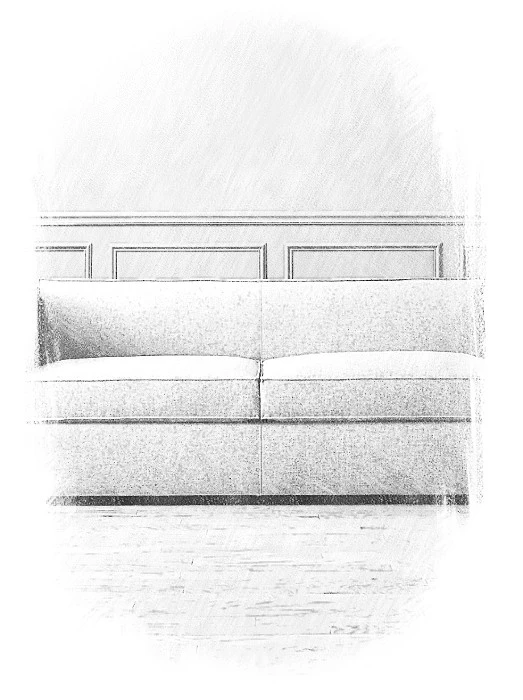 What To Consider Before Making A Purchase
Given the high cost of sleeper sofas, there are a few things to consider to make the purchasing process less complicated. To avoid viewing possibilities that wouldn't even work for you, start by thinking about your lifestyle and preferences, such as your room's arrangement and budget.
It's a good idea to think about your wants and tastes before going shopping for a sleeper sofa or sofa bed because it's a significant investment, both physically and symbolically. The following are some considerations for shopping.[2]
Type
Sleeper sofas come in a variety of styles and dimensions. If you choose a classic design, the mattress will fold out, whereas sofa beds have foldable backs. There are also daybeds, which are always available for getting some zzzs, and futons, which similarly fold flat.
Placement
When you remove the sleeper element, it would be ideal to store couch cushions where visitors can easily reach them. Also, measure how the item fits in your space with the bed extended.
Weight and Capacity Limit
How many people will be seated on the sofa at once? If possible, ensure your chosen option will hold combined weight when needed.
Size
Many sleeper couches are heavier than regular sofas, especially pullout models with metal frames.[3] Consider a fold-down, futon-style sofa bed if you anticipate needing to move it frequently. It would be smaller and lighter. There is the best queen sleeper sofa for small spaces. Before purchasing, measure your room for sofa dimensions and the fully extended bed configuration. Consider how easily the sofa can convert from conventional seating to a bed for overnight guests, from sleeper sofas with pullout systems to sofa beds that fold down flat. A futon-style or twin-size sleeper might be a good option if you're searching for a small apartment or dorm where you don't have much room to change furniture. The quickest converters are fold-down models, which typically take up less space. However, they generally are not as comfortable as pullout sofas with innerspring or memory foam mattresses.
Can You Always Sleep On A Sleeper Sofa?
Technically speaking, you can spend every night sleeping on a sofa bed. Some sleeper sofas can accommodate natural mattresses, which are frequently up to 5 inches thick. However, not everyone does, and in reality, you should be resting on a high-quality mattress supported by a robust bed frame for optimum comfort and support.
Conclusion
When searching for the best queen sleeper sofa, whether for your studio loft or a home where the office, playroom, or movie room needs to double as a guest space, sleeper sofas are one of the most useful dual-functioning pieces of furniture you can buy.
Sponsored Listings
Reference
[1] Shelter Queen Sleeper Sofa "Shelter Upholstered Collection" Williams-Sonoma Inc., 2022
[2] Sleeper Sofa Choices "First Things First: Couch vs. Sofa" Mor Furniture, 2022
[3] Sofa Bed Sizes "Sleeper Sofa Buying Guide and FAQs" Sleepers In Seattle, 2022