Cinematography Courses Online
---
The internet has undoubtedly brought about the most significant changes in education. You can now find the top cinematography classes and everything else you want to learn at your fingertips just by clicking a button. Cinematography courses are no different.
The principles of cinematography can be learned online while students hone their lighting and cinematography skills. Optics, light metering methods, and spot meters, such as speed-ramping in the camera, slow motion at high frame rates, and a RAW image workflow, are covered during online cinematography courses. Exposure, composition, set etiquette, and lighting are additions. Cinematography courses aim to challenge students to learn new skills and to develop new masteries. Whether they are seeking a new career path in the industry or are already experienced and looking to update their skills over time, these courses are highly beneficial. Much like an on-site cinematography course, learning is project-based, helping students to bring their knowledge to life through practical use.
Many fabulous websites provide excellent cinematography courses, such as Udemy, LinkedIn, SkillShare, and YouTube, to mention just a few.  
Sponsored Listings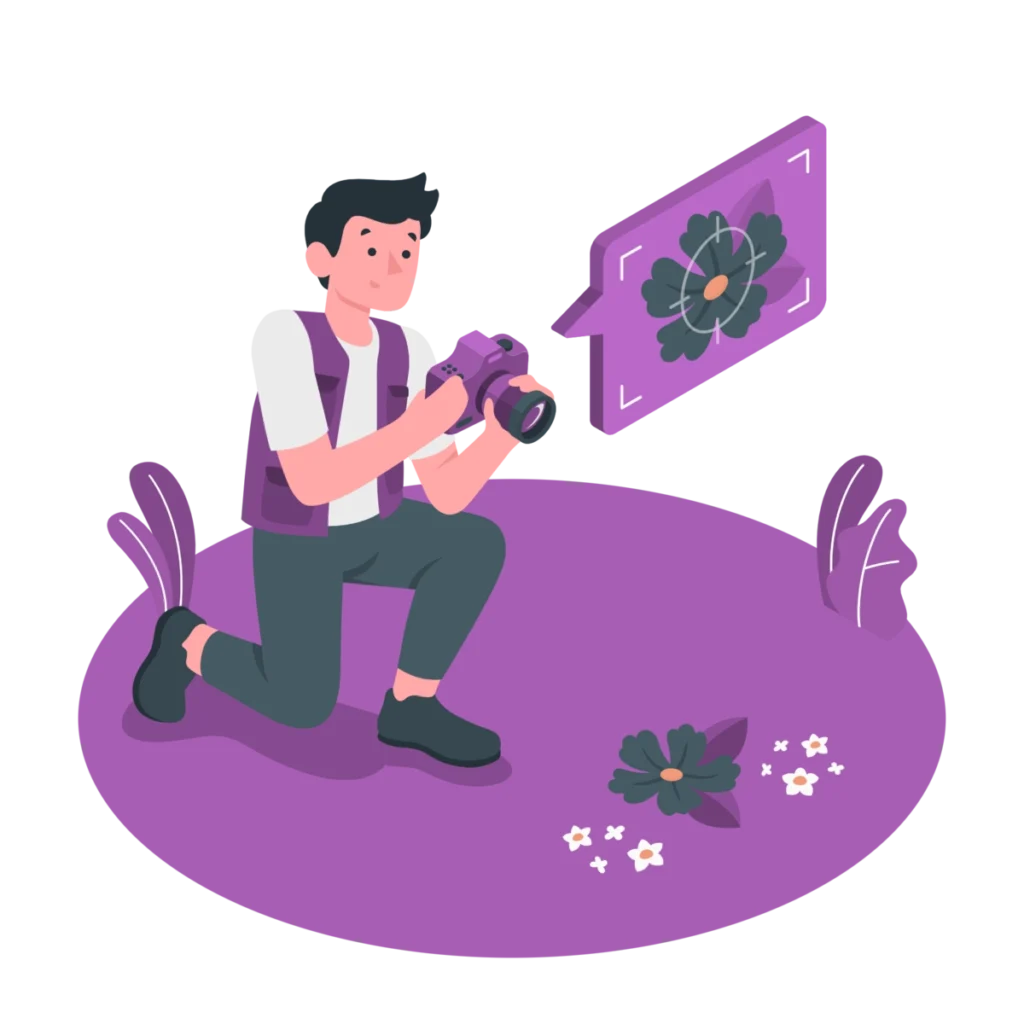 Why Take A Cinematography Course?
The desire to learn cinematography can be motivated by various excellent factors. Some people use it as a means of visual storytelling and creative expression.[1] Some people could be interested in filmmaking's technical elements, such as lighting and camera placement. Then some individuals take pleasure in the challenge of getting the ideal shot, whether it be of a wide-angle scene or a close-up of an actor's face.
Whatever the motivation, cinematography can be a fulfilling and challenging profession. The process of producing a stunning and moving visual that connects with others can consume those who are passionate about filmmaking. Additionally, there is always something new to learn about the latest cameras and equipment for those interested in the technical side.
Why Do People Prefer Online Cinematography Courses?
Many factors contribute to the popularity of online courses.
Cheaper:
For starters, they are frequently less expensive than regular university courses.[2] You can receive unlimited access to classes on websites like Skillshare and Coursera for a fraction of the cost instead of spending hundreds or thousands of dollars to enroll in a single program.
They're Project-Based:
Furthermore, online courses are more convenient since students can access them anywhere in the world at any time.
Flexible:
They are perfect for time-constrained individuals who cannot commit to a regular lesson schedule.
Online Cinematography Course
The best online cinematography courses will teach you the tricks and strategies you need to make outstanding movies.
Here are some of the online cinematography courses available:
Introduction to Videography Lighting (Skillshare)
In this course, you will learn the fundamentals of lighting, its significance in video production, and how to use it to elevate your videos.[3]
Cinematography Course | Udemy | Produce Expert Videos with Any Camera
This comprehensive online course will teach you how to produce videos of professional quality using any camera.
DSLR Filmmaking Basics – CreativeLive
Learn the fundamentals of DSLR filmmaking, such as adapting still photography compositional abilities to filmmaking, making the most of your DSLR camera's video features, and choosing the best equipment for your needs as a filmmaker, and how to include audio in your video projects.
Become an Amazing Video Creator with the Complete Filmmaker's Guide | Udemy
This 5-hour course covers all the fundamentals you need to make spectacular films from the bottom up, from pre-production to editing and everything in between.
Discover the Art of Filmmaking: From Page to Screen (FutureLearn)
In this six-week workshop, a group of acclaimed filmmakers will demonstrate how to tell gripping stories on screen using a tried-and-true method. This online course covers everything, from scriptwriting and directing to cinematography and editing.
Filmmaking On The Go: A Beginner's Guide to Creating Outstanding Videos (Udemy)
This online course will give you a well-rounded introduction to all the equipment and skills you need to capture live footage. You can use it in documentaries, concerts, sporting events, or weddings.
Cinematography Basics: Introduction to Lighting Techniques.
This is one of the most popular introductory cinematography courses. The course focuses solely on lighting in filmmaking. It covers the foundations of lighting into the following seven categories throughout this online cinematography course: direction, form, color, intensity, quality, texture, and movement.
Cinematography Course
Suppose you want to produce better cinematic images in your videography using a DSLR, a mirrorless camera, or even your iPhone. In that case, this online cinematography course is for you. This cinematography course teaches new videographers the basics.
Guide to Camera Shots
YouTube provides a wealth of resources for cinematography courses. The StudioBinder YouTube channel, for example, covers all the information you need to learn about cinematography, including types of cameras, lenses, and cinematic camera motions.
LinkedIn: Online courses in cinematography
LinkedIn Learning offers a "Become a Cinematographer" course if you're seeking a thorough course that only covers cinematography. It is taught by various professionals, including working filmmakers and film educators.
Six modules comprise the course's structure: camera movement, cinematic lighting, working on set, hands-on approaches, narrative principles, and video production and editing. The course costs $19.99 monthly and has more than seven hours of content.
Online Workshop For Cinematography
If you're more of a "run and gun" cinematographer, perhaps you should search for a school that caters to that. Using natural light, making the most of your setting, and improving your cinematography skills, you can get the most out of whatever resources you have. Additionally, a subscription to the course on SkillShare is available for $18 per month with a 7-day free trial.
CreativeLive: The Art of Filmmaking and Editing
With the guidance of Jeff Medford and Ross Hockrow, you may learn how to make web commercials, event films, and other top-notch videos. This online course covers everything, including what equipment you need in your camera bag, how to identify the best perspectives for live shootings, and how to put it together in the editing process.
A Quick Wrap-Up
You can take advantage of various excellent online courses to gain the education you need to become a professional filmmaker. Online aerial cinematography courses are available for you if you are fascinated by that aspect of cinematography. Also, keep in mind that many websites for online courses provide cinematography courses free and even offer cinematography crash course so you can try them before you buy. So why are you still waiting? Learn about cinematography now!
Sponsored Listings
Reference
[1] A Philosophical Argument On The Foundation Of The Stories And Storytelling. "Cinematographer as Storyteller" Babak Jani., 2017
[2] For Who Is This Class? "Introduction to Lighting for Videography" Skillshare, 2022
[3] The Cost of Online College "The Cost of Online Education vs. Traditional Education" Champlain College Online, 2022