Sleep more comfortably with a bamboo mattress! Bamboo is naturally hypoallergenic, antibacterial, and cooling. It is an eco-friendly natural material that many manufacturers now use in bedding, like mattresses and pillows to help people sleep better. If you experience discomfort during sleep, a bamboo mattress may be suitable for you. Don't let a bad mattress or allergies to synthetic materials get in the way of restful sleep. These are are specifically designed to keep you cool and comfortable throughout the night. Since bamboo has natural cooling and sweat-wicking properties, it's sensitive for people who easily get irritated skin.
Sponsored Listings
You need between seven and nine hours of daily sleep, and mattresses may play a crucial part in your sleep quality and overall rest. The more comfortable your mattress is, the better your quality of sleep can be. While mattresses come in various materials, this article will only examine the top bamboo mattresses available on the market.
Why Get a Bamboo Mattress?
Before listing the best bamboo mattresses, we will first explain their importance and benefit to you.
A bamboo made mattress is basically made from natural bamboo instead of the synthetic material from which other mattresses are made. It is an eco-friendly alternative to synthetic mattresses and it usually features bamboo-infused foam. 
Unlike regular mattresses, these mattresses can improve the quality of your sleep because they have the following properties:
Natural cooling and sweat-wicking (great for regulating temperature)
Hypoallergenic (no aggravated allergies)
Maximum comfort
Extremely hygienic
Anti-Odor
Naturally antibacterial
Free from harmful chemicals
Resilient (bamboo is used as a building material, so it's reliable in terms of durability)
Bamboo mattresses tend to be breathable due it is eco-friendly materials. Having a breathable mattress means that air passes through the material with relative ease, which allows for better temperature control. Meaning, your mattress won't heat up easily. On the contrary, it will maintain a relative cooling effect throughout the night, allowing you to sleep better. This mattress's cooling effect is similar to the way a smart bed works. Read about Ultimate Smart Bed to learn about smart beds. What's also great about this type of mattress is that it is designed to increase your comfort by aligning your spine properly and ensuring your pressure points won't cause you any discomfort in your sleep.
Manufactured using 100% natural materials, a bamboo mattress doesn't contain any chemicals that can aggravate your allergies or skin irritation.
Another perk that is unique to these mattresses is that they tend to have a natural fragrance that lingers for the entire duration of use. So, enjoy the scent of nature in your bedroom and during your sleep. You'll surely get a good night's rest.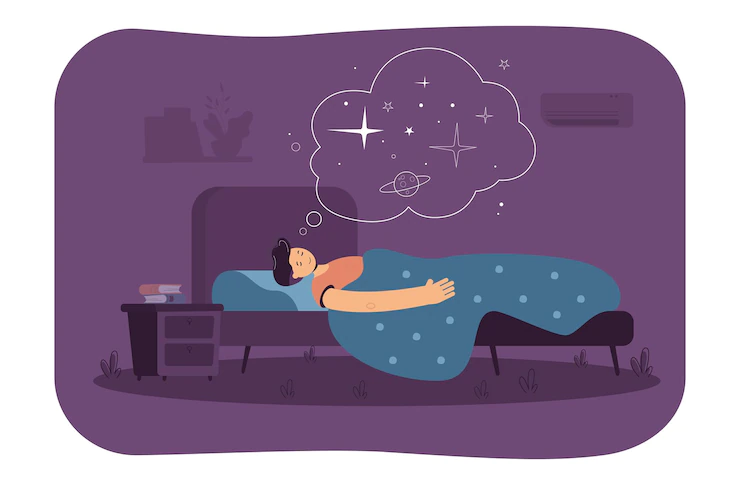 Top 10 Bamboo Mattresses
There are various bamboo mattresses on the market that comes at different prices. We have listed affordable and high-quality mattresses for you to peruse. So say goodbye to restless sleep and check out the top 10 bamboo mattresses below:
Brentwood Home Cypress Mattress
This bamboo brand mattress comes with a comfort rating and two different heights. Brentwood Home Cypress mattress has an 11-inch medium-firm mattress and a 13-inch medium-soft mattress. This brand features eco-friendly and natural bio-foam. It is certified by one of the most stringent emission standards in the world—Greenguard. A Greenguard-certified mattress means that Brentwood's mattresses are eco-conscious. Brentwood Home Cypress mattress's bio-foam mattress is soft and infused with charcoal for cooling, sweat-wicking, and pressure-relieving attributes. If you don't want the foam mattress, Brentwood offers a hybrid mattress with pocketed coils. The coils provide improved balance and better support, akin to Electric Adjustable Beds.
Price range: $579-$1499
Cariloha
Cariloha offers high-quality bamboo products that are pricier than average. They have two types of mattresses. The Classis Mattress and the Resort Mattress. While the Resort Mattress is on the higher end, both of these mattresses feature bamboo cover (in the form of cellulose) and bamboo top comfort layer (in the form of charcoal infusion). Since the Classic mattress is more affordable, the mattress is firmer. Whereas, the Resort mattress is medium-soft and offers both pressure relief and support to the spine. Regardless of the price difference, both these mattresses are of high quality.
Cariloha offes various mattress sizes, from twin to Split-King.

Price range: $849-$2398
Lucid
Certified by CertiPUR-US for their memory foam, Lucid's mattresses feature bamboo memory foam. Their top bedding is the Lucid Bamboo Charcoal and Aloe Vera Hybrid mattress, where it contains a layer of memory foam, which is infused with aloe vera for freshness. Above this layer is a layer of bamboo and charcoal memory foam, to control temperature and odor. The mattress is medium-form and may suit people who sleep on their side.
Lucid's mattresses are affordable and high quality. So, you'll be getting more for your buck.
Lucid's mattress sizes vary, ranging from twin size to California king, with two height options—10 or 12 inches.
Price range: $339–$629

Signature
Also certified by CertiPUR-US for its memory foam, Signature features the Signature Sleep Hybrid Coil. With budget-friendly prices, this mattress combines memory foam with bamboo rayon. The Signature Sleep Hybrid Coil features a medium-firm mattress, breathability, and pressure point relief.
Price range: $394.99–$699.99

Bed Boss
Offers a wide selection of mattresses, from memory foam and hybrid options to traditional innerspring mattresses. Bed Boss has multiple mattress options, including those that come with bamboo in the cover layer. This layer is great for sweat-wicking to regulate temperature and minimize bacterial buildup.
Bed Boss, like Cariloha, is one of the priciest options on the market compared to the rest.

Price range: $469-$1605
Dahlia Mattress (Bamboo)
Dahlia's mattresses are budget-friendly because they use affordable foams. The bamboo charcoal layer located at the top comfort of their mattresses diffuses heat to regulate the temperature. Below this layer is a support foam that comes in various options.
Price range: $477-$877
Snuggle Pedic
Offers relatively moderate pricing for their bamboo memory foam mattress designs. Their mattresses feature a KoolFlow design that allows airflow through the mattress, diffusing the body's heat to promote better sleep. The bamboo knit cover has two layers underneath—memory foam and high-density foam. Due to the bamboo knit cover and two-layered foaming, Snuggle Pedic's mattresses are medium-firm, which should provide a good rest for most people. While the overall price for the mattress is average compared to the rest, Snuggle Pedic's prices are still quite high considering the material used.
Price range: $649-$1119
EzoBed Mattress (Bamboo)
Offers an all-foam mattress with a quilted bamboo cover in its featured EzoBed Bamboo Memory Foam. The mattress comes in three layers of foam, and the top comfort layer contains cooling gel memory foam. As the name indicates, the cooling gel reduces the heat to give a cooling effect so you're able to sleep throughout the night. Their mattresses are medium-firm, come in various thickness options; are budget-friendly, and are infused with a soft bamboo viscose.
Price range: $148-$555
Easeland
Is a moderately-priced mattress brand. The materials Easeland uses for their mattresses have certifications from CertiPUR-US, OEKO-Tex, and the International Sleep Products Association. Their mattresses come in various sizes, including bamboo queen mattresses and bamboo California King.
Easeland's featured Bamboo Pillow Top Hybrid is a medium-firm hybrid mattress, containing gel-infused memory foam for a cooling effect, and standing at 10 or 12 inches in height. This hybrid mattress is also equipped with individually wrapped coils to provide even balance and support. The top includes a bamboo pillow to allow for breathability and comfort.

Price range: $339.99–$619.99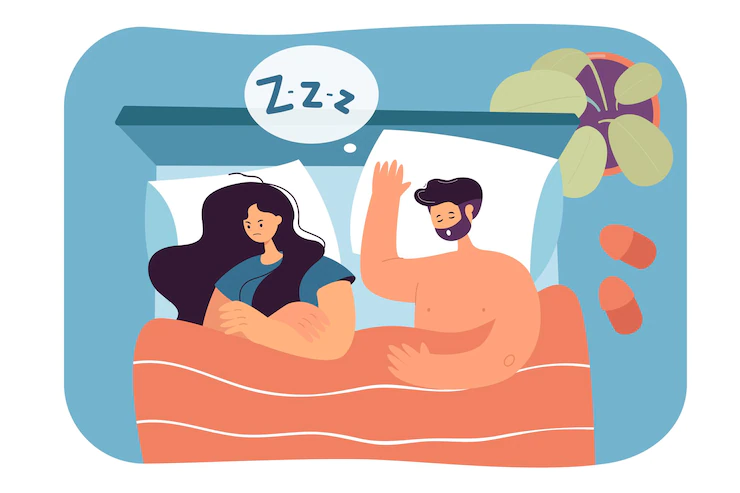 Inofia
Unlike the rest of the listed products, what sets apart Inofia is its folding memory foam. Even though it's not suitable for everyday use, Inofia's Tri Folding Memory Foam can be useful for a spare bedroom, or even for camping. Inofia's mattress isn't only distinguished by the fact that the mattress folds. What's great about this mattress is that you can remove and wash the cover.
The folding mattress contains a bamboo fiber surface with memory foam, which is also reinforced by a support foam core. The mattress stands at four or six inches in height, can fold into three (as the name indicates), and you can remove the covers to wash them, as stated previously.
When it comes to pricing, Inofia's mattresses are extremely affordable but bear in mind that the height of the mattresses is lower compared to the rest.
The foams that Inofia uses for their mattresses are CertiPUR-US certified.
Price range: $179.90–289.99
Bamboo Mattress For Your Comfort
Although you have quite a few options from which to choose, your final choice on a mattress depends on your finances and health. If you're experiencing restless sleep due to back pain, joint pressure, allergies, or even heating up, consider getting a bamboo mattress. You can begin the least expensive option as a test run to determine if this type of mattress is improving your sleeping quality. Should you see an improvement, then you can always opt for the pricier options.
If your health concerns are severe, perhaps it's better to go with the pricier options to relieve yourself of restless sleep.
Don't let your uncomfortable bed get in the way of your rest. Enjoy a deep sleep without counting sheep.
Sponsored Listings
References
[1] Classic Cariloha Mattress. "Classic Mattress Bamboo." Cariloha.
[2] Memory Foam Mattress. "Tulo 10″ Memory Foam Mattress Bamboo." Sleep.com.
[3] Mattress Review. "Mattress Bamboo Reviews: Best 2022 Brands Ranked." Slumber Search, 2022.  
[4] Best Bamboo made Mattresses. "7 of the best bamboo mattresses in 2022." MedicalNewsToday, 2022.
[5] Top Mattresses of 2022. "The Best Bamboo Mattresses of 2022." Sleepopolis, November 17, 2022.