10 Most Affordable Luxury SUVs to Buy in 2023
---
Affordable luxury SUV are available. In today's market, there is an abundance of luxury SUVs to select from, making it easy for consumers to feel confused. High-end SUVs are abundant on the market, each with its selling point. Nevertheless, all of this may seem out of reach. You probably won't want to go into debt for your SUV. Your best bet would be to look out for the best deals. Here is a list of the 10 most affordable luxury SUVs to buy in 2023. Know that the low prices of these SUVs don't indicate low quality.
Sponsored Listings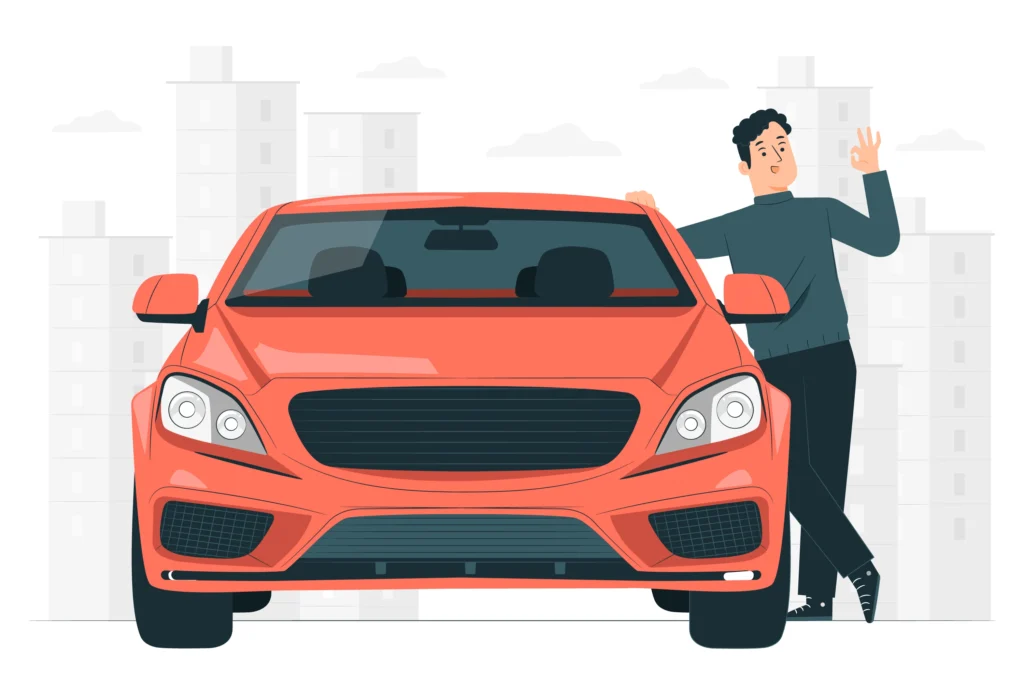 1. The 2022 Lexus UX
There are many reasons buyers gravitate to the Lexus UX 2022: it's spacious, stylish, comfortable, and reliable for an entry-level luxury SUV. Consider the brand-new 2022 Lexus UX 200 if you're looking for your first luxury SUV or Lexus SUV model. How much does the Lexus UX 200 cost, and what's new in the 2022 model? The 2022 Lexus UX is one our list, with a starting price of just $33,450. The 4-cylinder engine produces 169 horsepower and 151 pounds-feet of torque. On average, the Lexus UX gets 32 mpg with front-wheel drive.
2. 2022 Infiniti QX50
An upscale yet reasonably priced compact SUV, the QX50 features a spacious and elegant cabin that treats its occupants to the ultimate in luxury. The only available engine- a turbocharged 2.0-liter four-cylinder – produces 268 horsepower with 280 pound-feet of torque. It's got a continuously variable automatic transmission, with front-wheel drive standard and all-wheel drive optional. Over most road surfaces, the suspension provides a smooth ride with easy handling. The Infiniti QX50 begins at around $40,000 and is an excellent deal among luxury compact crossovers.
3. 2022 Mercedes-Benz GLB
Mercedes-Benz's GLB compact SUV is elegant and well-packaged. In addition to its compact size, the Mercedes-Benz GLB has several attractive qualities while still being one of the most affordable luxury SUV. The Mercedes-Benz GLB is a 5-seater vehicle that comes in two configurations. This vehicle comes standard with: a turbocharged 2.0-liter four-cylinder engine producing 221 horsepower; an eight-speed automatic transmission and front-wheel drive; and an all-wheel drive is optional. On the road, the GLB provides a pleasant and well-balanced experience. Starting at $42,850 and featuring a 2.0L I4 Turbo engine and All Wheel Drive, the GLB 250 4MATIC is the most popular model. City mileage is estimated at 22 MPG, while highway mileage is estimated at 30 MPG. A compact luxury SUV in every sense, Mercedes-Benz's GLB 2022 is one of the best. In addition to being roomier than expected, it has plush seats and a number of technological luxuries. As a result of its below-average price, the GLB is a good choice in this category.
4. 2022 Lexus NX
A new design, new engine options, and an improved infotainment system make up this year's Lexus NX. While the NX isn't a sporty SUV, it offers a comfortable ride with excellent fuel efficiency and cutting-edge technology. The Lexus NX has 12 model options and can seat five people. With a starting price of $38,350, the NX 350 Premium AWD is the most popular model and is on the list as an affordable luxury SUV 2022 has to offer. It provides a 2.4L I4 Turbo engine that makes 275 hp and all-wheel drive. The NXs models are estimated to get 29 MPG in city driving and 22 MPG on the highway. Various configurations make it easy to find one that meets your needs, and its low starting price makes it affordable too.
5. 2022 Audi Q3
Audi Q3 2022 is one of the luxury automaker's smallest SUVs on the list. Despite its small size, the Q3 packs a lot of punch. Even though the Audi Q3 is small, it's luxuriously comfortable, with beautifully padded leather seats. The Audi MMI infotainment system includes cordless Apple CarPlay, Android Auto, and an 8.8-inch touchscreen. There are also heated front seats with 12-way power adjustment, automatic dual-zone climate control, and several important safety features. Its starting price is $36,400. For that money, you get a 2.0-liter 4-0 cylinder engine with 184 horsepower and 8-speed automated transmission.
6. 2022 Lincoln Corsair
An exquisite appearance and a luxurious interior characterize the Lincoln Corsair, a small affordable luxury SUV. Two responsive turbocharged gas engines and a fuel-efficient plug-in hybrid are available to customers. The Lincoln Corsair is a 5-seater with three model options. The Corsair pampers its passengers with an elegant cabin finished with high-end details. The legroom and headroom are sufficient for adults to sit comfortably in both rows. The car has power-adjustable heated front seats, dual-zone climate control, several driver-assistance systems, and an intuitive multimedia system. The Standard AWD, which starts at $42,850 and comes with a 2.0L I4 Turbo engine and All Wheel Drive, is the most popular variant. This Corsair is estimated to get 21 MPG in town and 29 MPG on the highway.
7. 2022 Cadillac XT4
The Cadillac XT4 is a small luxury SUV with a stylish design and roomy seating for up to five people. The turbo engine makes it fun to drive. Cadillac XT4 is a 5-seater vehicle with three model options. Several driver-assistance features are available on the Luxury trim, which is the most affordable, coming at $35,795. An eight-inch touch screen, satellite radio, wireless Android Auto and Apple CarPlay, a Wi-Fi hotspot, and an intuitive infotainment system are all included. A power-adjustable driver's seat, dual-zone automatic climate control, and proximity keyless entry are also available. The fuel-efficient 2.0-liter turbocharged four-cylinder engine that powers the XT4 produces 235 horsepower and 258 pound-feet of torque. Automatic transmission with nine gears and front-wheel drive is standard, while all-wheel drive is optional.
8. 2022 BMW X1
Among affordable luxury SUV 2022 is the BMW X1, one of the most attractive small luxury SUVs on the road. Its agile handling makes driving it a pleasure. A 2.0-liter 4-cylinder engine powers the BMW X1 with 228 horsepower and an eight-speed automatic transmission; front-wheel drive is standard, and all-wheel drive is available. The BMW X1 boasts a seven-speaker sound system, an easy-to-use infotainment system, and Apple Car-Play. The price for the BMW X1 in 2022 begins at $35,400. In addition to a carefully designed dashboard made from premium materials, the X1's interior is roomy and up to the brand's high standards. Eight-way power front seats, automatic climate control, and BMW's iDrive infotainment system are welcome additions.
9. 2022 Volvo XC40
Volvo's XC40 SUV for 2022 is one of the most affordable luxury crossover SUV for 2022. It is a sleek, contemporary small SUV that combines a minimalist design with cutting-edge driver safety technologies. With a starting price of $35,100, it proves to be an elegant luxury subcompact SUV. It is equipped with a 2.0-liter, four-cylinder turbocharged engine that produces 187 horsepower and 221 lb-ft of torque. Standard features include front-wheel drive and an eight-speed automatic transmission. As far as performance is concerned, it boasts two capable powertrains and balanced handling. Also included in the XC40 are 18-inch alloy wheels, LED headlights, rain-sensing wipers, and a digital instrument cluster. Among the SUV's features are Apple CarPlay and Android Auto, an eight-speaker sound system, and push-button ignition. There is nothing like the Volvo's well-built interior, wide seats, and wealth of equipment. The XC40 was created by Volvo to be elegant, fuel-efficient, and offer cutting-edge driving aid features.
10. 2022 Buick Encore
The 2022 Buick Encore is a compact, entry-level luxury SUV and one of the cheapest luxury SUVs out there. The base price of this SUV is $24,600. Although the 2022 Buick Encore has a small cabin, it can fit four adults and a considerable amount of load behind the back seat if folded. It comes standard with a touchscreen infotainment system that supports Apple CarPlay and Android Auto. Although the 1.4-liter turbocharged four-cylinder engine in the Encore produces 155 horsepower, customers shouldn't anticipate much excitement. The standard is front-wheel drive and a six-speed automatic transmission; an all-wheel drive is an option.
There are many different models of the best affordable luxury SUVs, so it should be possible for you to find a cheap luxury SUV that meets your needs. These brand-new SUVs from 2022 feature excellent pricing, comfort, and style. Once your priorities are clear, you should be able to reduce the number of SUVs on your list.
Sponsored Listings
References:
[1] You Don't Need a CEO's Salary to Drive Like One
[2] Truecar Data to Select the Best Cars