Highest Paying Military Jobs In 2023
---
Most people who want to join the military are always interested in highest paying military jobs. Students who want to start a career that will benefit them and their families for the rest of their lives might join the U.S. military or enroll in officer training. Whether you decide to enlist and later take advantage of tuition advantages or finish your college education and enter your military career as an officer, you will have access to many well-paying options and promotion opportunities.
Sponsored Listings
Subsidized education costs, housing loan guarantees, and access to healthcare at military hospitals are some additional advantages of a military career. A career as a military officer can be enticing for people seeking a high-paying post with job security and upward mobility when you take these advantages into account. These professions can also lead to well-paying civilian positions.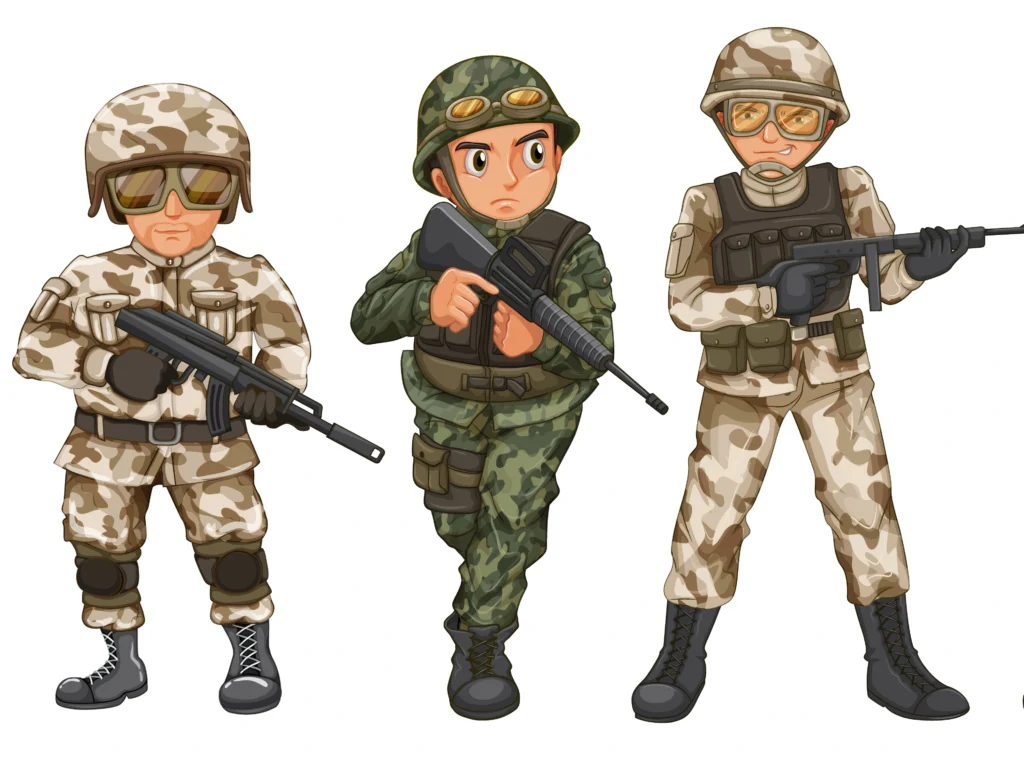 What Is The Highest Paying Job In The Military?
The answer to "what is the highest paying job in the military?" cannot be straightforward because there are several factors to consider. Specialized training and service commitments are significant factors in certain military jobs. Obviously, this would affect the salary received.
Another factor to consider is the level of education of the military personnel. Naturally, the higher your academic qualification, the more the chances of earning. You'll move up the ladder faster if you enroll with a college degree. You can proceed immediately to Officer Candidate School even though you still need to finish basic combat training. This 10-week course gives you the fundamental abilities required to be a soldier.[1] A career in the American Army can be fulfilling and open doors for you that you otherwise wouldn't have. Having a college degree makes this more accurate. You'll make more money with a college degree and OCS completion than if you entered basic training right out of high school.
Experience and promotions are other factors that come into play in determining a personnel's salary. A combination of these factors and more influence the pay of military personnel. There is no fixed amount to any job role. Different things come to place to determine what a personnel gets as salary.
Base pay and special pays are the two sources of military pay. All service branches get the same base pay, and raises are determined by a combination of rank and service history. Some military members receive additional pay based on their occupation or the particular activities they accomplished.[2]
What Are The Highest Paying Jobs In The Military
Doctors Of Medicine And Dentists
This profession is one of the highest paying military jobs. There is a definite demand for medical personnel in the military. The educational and training requirements for physicians are rigorous. Four years of medical school and a bachelor's degree are generally required. Additionally, the length of training for a medical specialization ranges from 3 to 7 years. Becoming a specialty doctor may be very profitable in the military and the civilian world.
Pay range: $126,240 to $208,000 annually
Defense Analyst
A defense analyst focuses on military, security, and public safety matters. You can work for the Department of Defense, the armed forces, a business that provides consultancy services, or another government organization. Your responsibilities can differ significantly depending on where you work in this field. Your duties in a Department of Defense position likely involve studying military actions or evaluating threats. You can also research national security, cybersecurity, criminal justice, or law enforcement matters. You would analyze operations and provide recommendations for operational enhancements while working for a government organization.
Pay range: $74,500 to $130,000 annually
Weapons Engineer
As a weapons engineer, you develop, test, examine, modernize, and enhance military weaponry, including fighter jets, body armor, and conventional and missile defense systems. Depending on the industry you work in, your responsibilities will vary. The complexity of many weapons systems nowadays requires multiple systems and parts. For instance, aeronautical engineers, experts in the design of guidance systems, and optical engineers all contribute to developing a fighter jet. The majority of your duties, though, apply to all industries. Before starting full production, you collaborate with engineering teams and military specialists to find the flaws in a weapon's design.
Pay range: $73,500 to $126,500 annually
Nurses
Salary in the nursing profession is correlated with academic training level. Intrinsically, as a nurse, you would receive incentives and extra pay based on the number of hours worked and other factors. The benefit of nursing is that you can start well-paid as an assistant and then finish your education while striving to advance your position and increase your income.
Pay range: $27,113 to $105,799 annually
Nuclear Scientists
Nuclear engineers and engineering technologists work on nuclear power facilities and nuclear weapons. Mechanical engineering is connected to this career. Nuclear reactors are operated by technicians using computers and other technical tools. As a result, they are in charge of maintaining specialized equipment, gathering soil samples, or monitoring radiation levels during nuclear experiments. The technicians' work is overseen by nuclear engineers, who also create the machinery utilized in nuclear power plants. They also, among other things, establish protocols for a nuclear emergency and conduct research to determine the advantages of using nuclear energy.
Pay range: $50,000 to $92,000 annually
Image Analyst
An imaging analyst collects data from different kinds of photographs. Your job's requirements will determine the types of images you use. You will work with screenshots, images from photos, satellite images, infrared images, or ultrasound images. You analyze the pictures and give meaning to what you perceive. You locate pertinent data while conducting the analysis and record your conclusions. In addition to your other responsibilities, you must conduct a background investigation to confirm the data you get from the photograph. A geographic specialty, scientific research, or the medical industry all employ imagery analysts. The military and government organizations often use analysts to gather data for intelligence reasons.
Pay range: $58,500 to $92,000 annually
Military Analyst
A military analyst delivers strategic intelligence for the military, contractors, and policymakers. Your primary responsibilities will be to gather intelligence, examine reports and data, and formulate recommendations for additional policy efforts based on your study. You can pursue a variety of particular interests. They consist of studying non-proliferation and armaments control, evaluating peace missions, and developing diplomatic strategies. Military analysts operate in various professions or businesses, and you might need to travel a lot for work.
$50,000 to $84,000 annually
Human Resources Professionals
Yes, this is one of the highest paying jobs in the military. Because the military is such a massive institution, human resources experts are always needed. These experts assist with workforce placement, hiring, and recruitment. A bachelor's or associate's degree is required to work as a human resource expert.
Pay range: $50,000 to $70,880 annually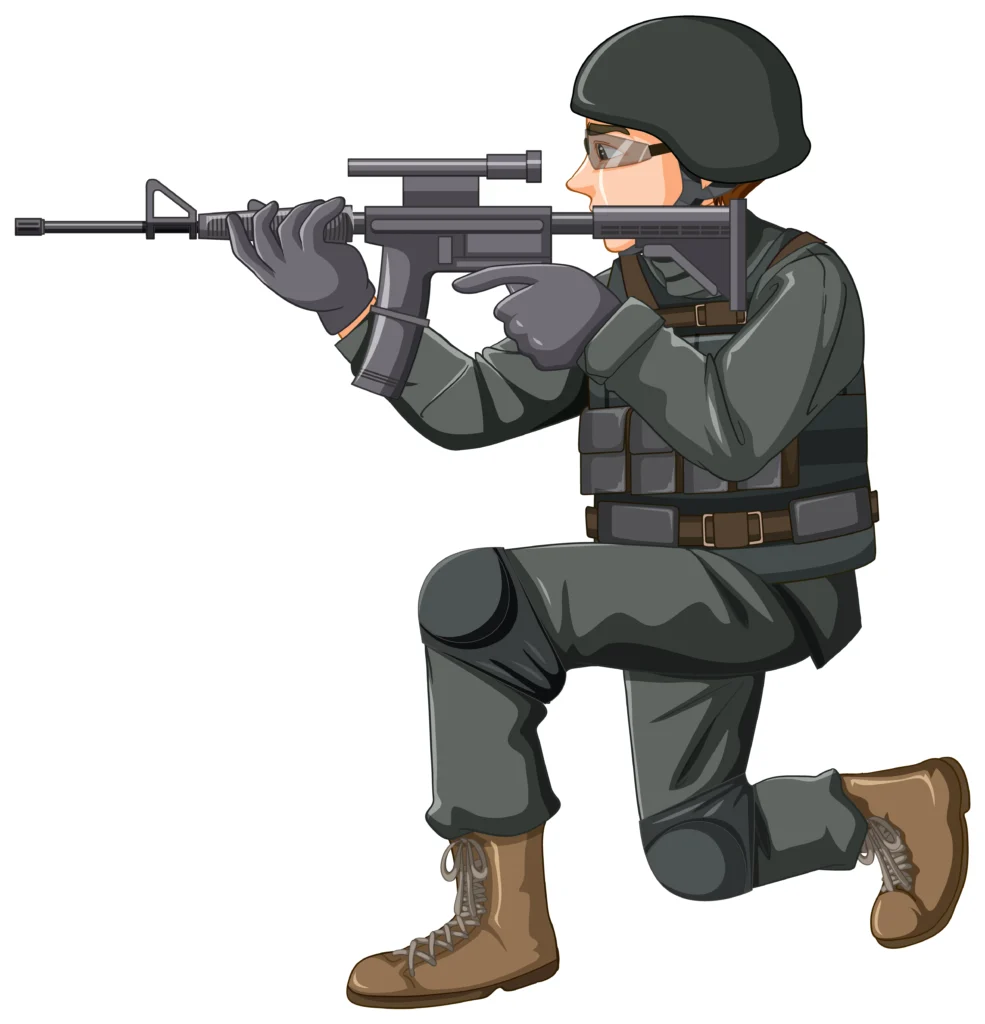 Highest Paying Military Jobs Without A Degree
You can pursue certified training in the Military Occupational Specialty (MOS) of your choice. With this training, you can learn and advance your skills in one of more than 150 different professions. Numerous candidates join the military to pursue that educational path because it is not necessary to have a college degree to complete certified training.
You should be aware that trained veterans typically make more money than civilians who perform the same job. Additionally, many employers consider the responsible leadership, level of concern, and discipline that serving in the military brings to their workforce. You may be in a fantastic position to land a tremendous civilian job following training!
Conclusion
Now you know the highest paying military jobs. The Army, Navy, Air Force, Marine Corps, and Coast Guard are among the five branches of the U.S. military that provide training in particular fields. As a result, the branch you select when enlisting may impact your potential career paths. Graduation from a military college or university ensures job placement. It eliminates the need for additional training in an officer school. For instance, graduates of the U.S. Naval Academy receive a bachelor's degree in science and commissions as an ensign or second lieutenant in the Navy or Marine Corps. Attending a military college or university is free, making it the most affordable option.[3] All graduates must, however, fulfill a service obligation, which varies depending on the branch. For instance, the Coast Guard, Navy, and Merchant Marines all demand five years of service.
Sponsored Listings
Reference
[1] How Long Is Army Basic Training? "Army Basic Training: Everything You Need to Know" MyBaseGuide, 2022
[2] Base Pay And Special Pays "Salary And Compensation" Department Of Defense, 2022
[3] Join the Military "How To Go To College For Free" Forbes Media, 2021