Military Friendly Online Colleges
---
Are you in search of military friendly online colleges? A school is considered military-friendly if it actively supports active-duty personnel, veterans, and their families. Service members, veterans, and other military personnel may have greater job opportunities and higher earning potential with a college degree. For military soldiers currently on active duty, a degree can potentially result in a promotion.
Sponsored Listings
A college that values the military and invests in its students loves the military. They collaborate with the Department of Veterans Affairs to offer educational benefits and help military students while pursuing their degrees. But which online university is the best for military students?
Nowadays, many universities focus specifically on recruiting service members. Additionally, individuals with military ties are drawn to online universities. Online courses' flexibility can make learning more convenient from any location. Online universities also assist military students in making the most of their educational benefits. Many also grant military education and experience college credit.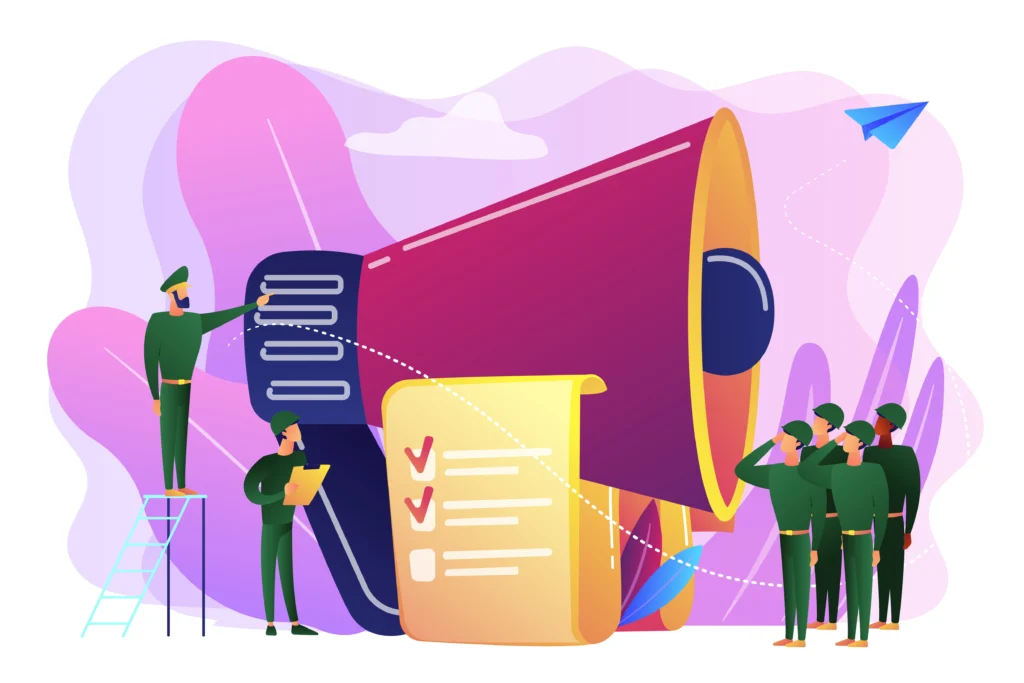 Top Military Friendly Online Colleges
Military students are welcome at many online institutions and universities. Some of these are:
Georgia State University
Military students at Georgia State University have access to a Military Advocate, one of the best in the nation, which offers support and direction from the time of application to graduation. As a sponsor of the Yellow Ribbon Program, GSU pays half of the qualified students' out-of-state tuition costs, and the Department of Veterans Affairs matches that payment. Other resources include The Veteran Upward Bound (VUB) program, which provides veterans with a high school certificate or GED with free training and refresher courses.
University Of Arizona
Veterans can benefit from the Veterans Education and Transition Services (VETS) and Supportive Education for Returning Veterans (SERV) programs, which offer resources and support to students transitioning from the military to civilian life. Business administration, communications, and electrical and computer engineering are popular bachelor's degree options for active-duty military personnel and veterans. The UA also provides degrees approved by the National Security Agency, such as the Bachelor of Applied Science in Cyber Security or the Intelligence and Information Operations degree. Veteran students may be able to receive academic credit for their military education or experience. The University of Arizona is a Yellow Ribbon School that covers out-of-state tuition rates for qualified veteran students and accepts financial aid.
Norwich University
Veterans can transfer up to 90 credits from prior military service and training toward a bachelor's degree through the university's comprehensive credit transfer program. To speed up the review procedure and increase the number of transfer credits students receive, Norwich University has military agreements with organizations like the Defense Acquisition University, Joint Special Operations University, the Enlisted Association of the United States National Guard, and others. Veterans who need assistance with program requirements, course materials, or university policies can get it from a student support advisor who can help them navigate the academic process. In collaboration with Veteran Affairs, Norwich University participates in the Yellow Ribbon Program, which pays qualifying students' out-of-state tuition costs. Members of the Reserve, National Guard, and qualifying active-duty military are also eligible for tuition support.
Other worthy mentions include
University of Alabama,
University of Colorado-Fort Collins
Pace University
Arizona State University
Syracuse University
Indiana University, Bloomington
University of Hawaii at Manoa, and so many more!
What You Should Know About Attending A Military Friendly Online College
Although it is possible to serve in the military while in college, only 6% of undergraduate and graduate students are on active duty. Nevertheless, veterans make up about 10% of all college students. There are two possibilities for people who desire to serve their country and attend college simultaneously.
They can enlist in a military branch and enroll in an online degree program, using tuition assistance to pay for school. Or, they become a full-time student who works as a paid reservist or a member of the National Guard on specific weekends and other restricted periods.
They can also apply for a Reserve Officers' Training Corps (ROTC) scholarship and, if accepted, agree with a military branch that will pay for their college education first in exchange for their commitment to serve a three- to six-year term after they graduate.[1] Or they enlist in any military branch and serve a full term, then use their veterans' benefits to pay for college afterward.
There are two main categories of financial support for military students. Active duty and veteran service members are eligible for financial aid under the GI Bill and other programs, whether they choose to attend traditional or online colleges. However, not all institutions accept veterans' benefits.
You can use a search engine provided by the Veterans Administration to find out which universities accept veterans' benefits. These benefit programs enable active-duty and retired military personnel to enroll in full- or part-time courses for authorized associate, bachelor's, and master's degrees in any field, as well as certificates and vocational training. Funding for continuing education programs required to maintain a professional license or certification may also be possible.
G.I. Bill
The original Montgomery GI Bill, enacted during World War II and administered by the Soldiers Administration, was created to encourage veterans to attend college or pursue formal work training. Over time, the conditions have been updated and amended. In 2008, the government approved a new program known as the Post-9/11 GI Bill. Some veterans currently qualify for benefits only under one of these laws, while others qualify under both. National Guard, Reserves, and Active Duty Military members might also be qualified for GI Bill assistance. Benefits usually pay for accommodation, books, tuition, and other costs.
Education Support
The Department of Defense Tuition Assistance (TA) program is open to service personnel on active duty in the National Guard or the Reserves. Service personnel must fulfill specific criteria to be eligible for TA, just like the GI Bill programs.
College for Military Families Online
Benefits that help lower the cost of completing an online college degree are available to spouses and dependent children of active-duty military personnel and veterans. Military families may occasionally be eligible to attend an online institution for free or at a low cost if they can prove they have a major need.
How To Pick A College That Is Military-Friendly Online
The finest online universities for military students provide accessibility, support, and resources for online learners. However, how should you contrast online universities for active-duty military personnel and veterans? The criteria to take into account while picking an online institution as a veteran or military student are covered in this section.
Accreditation
Students in the military should always select a recognized university. Accredited military friendly colleges online educate students to high standards. Additionally, they exhibit effective student learning results and instructor credentials. Only students who attend accredited institutions are eligible for federal financial aid.
Some programs, particularly in business, education, social work, and healthcare, can hold specialist accreditation and institutional accreditation. The same certifying organizations also evaluate on-campus and online programs.
Veterans And Military Services Programs
Military-friendly institutions provide services and activities for veterans, active duty personnel, and other students with military ties. Many students who study online have virtual access to these resources.
Look for details on veterans and military services when researching best military friendly online colleges. Advisors from the armed forces and veterans may be among them; they can assist students with class registration and resource discovery. Military education benefits at many colleges include counseling services and veteran and active duty military student life activities.
Finally, peer mentoring and advisor programs may also be advantageous to students.
Offerings in Majors and Degrees
Some students choose their major decisions before submitting their applications. These students ought to think about attending colleges with robust study-related programs.
Others enroll in college without a clear direction for their major. Applying to online universities with a variety of majors can help these kids.
Research each institution's degree options, graduation standards, and concentrations before applying to an online college.
Format For Online Learning
Military students have access to a range of enrollment opportunities at online universities. Depending on their schedule, students can enroll either full- or part-time. Several military friendly colleges online also offer accelerated classes. In less time, thanks to these programs, degree candidates can graduate.
While some online colleges follow the conventional semester system, others provide up to six shorter terms per year. Asynchronous and synchronous classes are also available as course options. To choose the best learning format for you, consider your needs and timetable.
Exchange Credits
Veterans and members of the armed forces frequently transfer their credits to colleges. This is so because many universities grant credit for training and experience in the military.
Make sure to compare schools' transfer credit and credit for military service policies. Transfer students may experience a different application procedure because they are normally exempt from submitting their standardized test results. You can get assistance from an admissions consultant with the transfer credit and application processes.
Student Support Service
Student support services are available to online students at all stages of their academic careers. Academic advising, financial aid counseling, and enrollment counseling are examples of possible student services. Additionally, several institutions provide mentorship opportunities and internship programs.
Virtual job fairs, career evaluations, practice interviews, and resume checks are all examples of career services help. These tools support students as they complete their degrees and enter the workforce. To understand more, look into the online student services offered by various universities.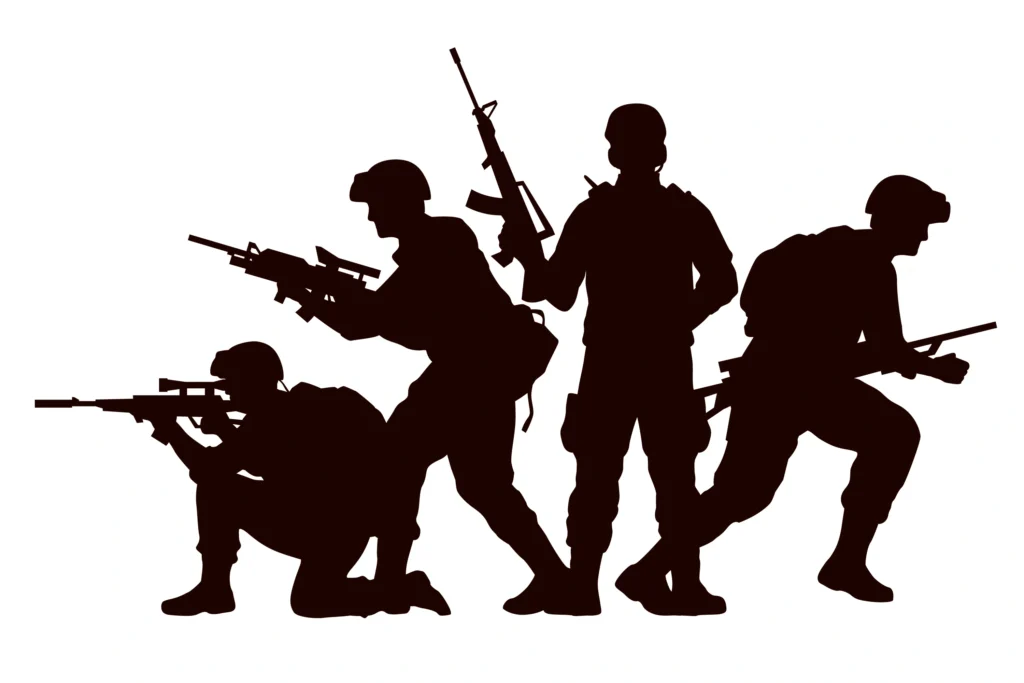 Options For Financial Aid For Military Students
The good news is that service members and veterans are eligible for a wide range of financial assistance and support.
Yellow Ribbon Initiative
The Yellow Ribbon Program offers extra financial assistance for costs that the GI Bill does not cover. The recipients must meet the GI Bill eligibility standards. The program will begin to include active-duty service personnel in August 2022.[3]
Depending on the arrangement between the VA and your institution, different amounts of financial aid are available. For additional information, get in touch with your school, as only participating schools provide Yellow Ribbon funding, and many have a cap on the number of recipients.
Assistance With Military Education
The military provides a tuition help program for each service. The full cost of tuition may be covered via tuition assistance. Nevertheless, grantees must fulfill the prerequisites for their particular branch of service.
For instance, the Air Force offers active duty and reserve members up to $4,500 annually. In comparison, the Army offers up to $4,000 annually. The Navy, Marines, and Space Force offer up to $4,500 annually, but only to active-duty personnel. Up to $3,750 a year is available from the Coast Guard. For information, speak with the certifying representative of your school.
Scholarships
Students in the military are eligible for numerous college scholarships. They can apply for military and veteran scholarships in addition to regular scholarships. Military students enrolled in top military friendly online colleges are also eligible for online student scholarships. Look into available scholarships to find funding options.
Grants College grants are free money for education, much like scholarships. The Pell Grant, which grants up to $6,895 for the 2022–2023 academic year, is available to military students. The Iraq and Afghanistan Service Grant may also be available to children of service members who lost their lives in Iraq or Afghanistan.
Conclusion
When considering military friendly online colleges, for many veterans and active-duty officers, transitioning from the military to college may be a frightening experience, especially at first. Fortunately, if you brush up on your academic abilities, getting into online military-friendly colleges can go more smoothly. Making sure you're taking advantage of all available resources and financial help possibilities, like those described above, is another method to make getting started easier.
Sponsored Listings
Reference
[1] Let The Army Help You Pay For College "Army ROTC Scholarships" GoArmy, 20221
[2] Post 9/11 GI Gill Eligibility for Active Duty Veterans "FAQ's for Post 9/11 GI Bill Education Benefits" Jotform Inc, 2014
[3] Am I Eligible For The Yellow Ribbon Program? "Yellow Ribbon Program" US Department of Veterans Affairs, 2022