A cybersecurity degree can open the door to a wide range of exciting and rewarding career opportunities. With the increasing reliance on technology in today's world, the demand has never been greater for professionals with expertise in protecting computer systems and networks from cyber attacks. A cybersecurity degree program provides students with the knowledge and skills they need to combat the ever-evolving threat of cybercrime. From understanding the latest hacking techniques to implementing security protocols, a degree in cybersecurity prepares graduates to take on critical roles in protecting organizations and individuals from the damaging effects of cyber attacks. So, if you're interested in entering a growing career, this is your opportunity to earn a degree in cybersecurity.
Sponsored Listings
What Is a Cybersecurity Degree?
A cybersecurity degree is a type of academic program that focuses on protecting computer systems and networks from unauthorized access, use, disclosure, disruption, modification, or destruction. This can include topics such as computer forensics, network security, and cryptography. As well as compliance with laws and regulations related to data privacy and security. These programs have undergraduate and graduate levels. Graduates can have careers in various industries such as government, finance, healthcare, and technology.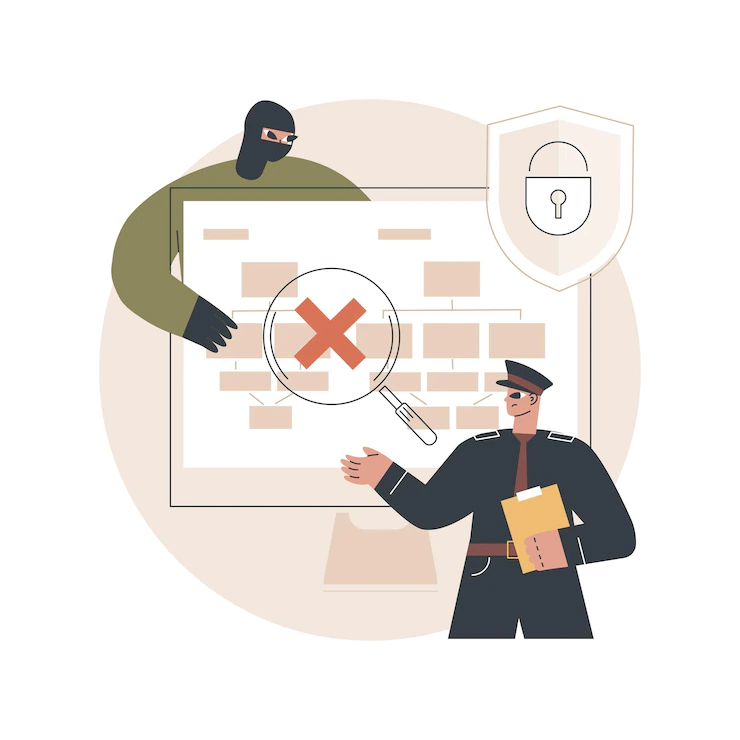 Benefits of Earning a Bachelor's Degree In Cybersecurity
Earning a bachelor's degree in cybersecurity can provide several benefits, which include:
Career opportunities
Cybersecurity is a rapidly growing field. A bachelor's degree in cybersecurity can qualify graduates for a wide range of career opportunities. These include network security analysts, security consultants, or cybersecurity engineers.
High earning potential
Professionals in the cybersecurity field often command high salaries because of the high demand for their skills. Also, the risks associated with a security breach are significant, which is why compensation is high.
Constant learning
The field is constantly evolving. Hence, having a degree in cybersecurity would ensure that professionals are up-to-date with the latest technologies and threats.
Versatility
A wide range of industries including finance, healthcare, government, and technology need cybersecurity professionals. Therefore, graduates have a wide range of career options available to them.
Job security
Cybersecurity threats are not going away. As such, the demand for cybersecurity professionals is expected to grow in the coming years, providing job security for graduates.
Hands-on experience
Many cybersecurity programs include hands-on experience through internships or capstone projects. These can help students develop practical skills that are highly valued by employers.
Average Salary For A Graduate With A Degree In Cybersecurity
The average salary can vary depending on factors such as the level of experience, job location, and specific job role. However, according to data from the Bureau of Labor Statistics (BLS), the median annual salary for information security analysts—a common career path for graduates with a degree in cybersecurity—is $92,600 as of May 2020. This is significantly higher than the median annual salary for all occupations, which is $39,810.
It's worth noting that salaries can vary depending on the location, level of experience, and specific roles. For example, entry-level positions such as security analyst, security engineer, or cybersecurity analyst may have a lower salary range compared to senior or management positions such as chief information security officer(CISO) or director of cybersecurity. Additionally, some major metropolitan areas tend to have higher salaries than other areas of the country.
Overall, a degree in cybersecurity can open up a wide range of career opportunities with strong earning potential, making it an attractive field for those interested in technology and security.
Best Cybersecurity Bachelor's Degree
There are many institutions that offer cybersecurity bachelor's degrees. The quality of the program and the ranking of the institution can vary. Some reputable institutions are known for their cybersecurity programs. Here are the top Cybersecurity bachelor's degree programs in the country:
Massachusetts Institute of Technology (MIT)
MIT's program in Computer Science and Engineering with a focus on cyber security is highly regarded and well established.
Carnegie Mellon University
CyLab is one of the largest university-based cybersecurity research and education centers in the world. It is based at CMU and offers undergraduate and graduate degrees in cybersecurity.
Stanford University
Stanford's Computer Science program offers a cybersecurity track that covers a wide range of cybersecurity topics.
Georgia Institute of Technology
Offers a Bachelor of Science in Cybersecurity with a strong emphasis on hands-on training, research, and innovation.
The University of Maryland, Baltimore County (UMBC)
UMBC's Cybersecurity program is one of the oldest and most respected in the country. (NSA) and (DHS) designates it as a National Center of Academic Excellence in Cyber Defense Education.
University of California, Berkeley
The Electrical Engineering and Computer Science Department at UC Berkeley offers a cybersecurity major that provides students with a strong foundation in computer science and engineering, with a focus on cybersecurity.
It's important to note that this list is not exhaustive, many colleges and universities across the US and worldwide are offering cybersecurity programs. It's always recommended to research the specific program and institution to ensure it fits your needs and goals.
Requirements of Bachelor's Degree in Cybersecurity
The specific requirements for a bachelor's degree in cybersecurity can vary depending on the institution and program, but some common elements include:
Completing a certain number of credit hours in general education and core cybersecurity courses. These may include classes in computer science, mathematics, and information technology, as well as more specialized courses in areas such as network security, cryptography, and digital forensics.
Achieving a minimum GPA in the major coursework.
Completing a capstone project or internship. This may involve working on a real-world cybersecurity project, either independently or as part of a team, under the supervision of a faculty member or industry professional.

In addition to these specific requirements, some programs may also have prerequisites or recommended coursework in areas such as programming or computer systems. Some institutions may also require applicants to have a certain level of experience or aptitude in math, science, and technology, or to pass an entrance exam.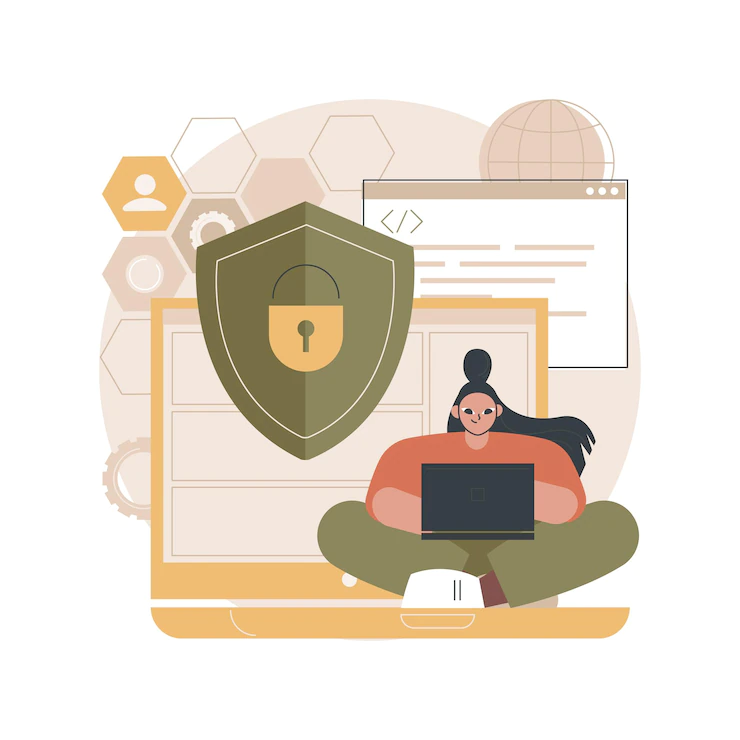 How To Get Into Cybersecurity Without A Degree?
While a degree in cybersecurity can be beneficial for those looking to enter the field, it is not always a requirement for entry-level positions. Here are a few ways to get into cybersecurity without a degree:
Get Certified
Many organizations and vendors offer cybersecurity certifications that demonstrate proficiency in specific areas of the field. These certifications can be a valuable addition to a resume and can help demonstrate your knowledge and skills to potential employers.
Take online courses and self-study
There are a variety of online courses and tutorials that can help you learn about cybersecurity. Many of these resources are free and can help you build a strong foundation of knowledge in the field. Some popular platforms include Coursera, Udemy, and edX.
Participate in Cybersecurity competitions
Participating in cybersecurity competitions and challenges can be a great way to demonstrate your skills and knowledge to potential employers.
Start as an intern or an apprentice
Many companies offer internships or apprenticeship programs that provide on-the-job training and experience in cybersecurity.
It's worth noting that, although it's possible to enter the field without a degree, having a combination of education, experience, and certification can be more beneficial and can increase the chances of finding a job and advancement in the cybersecurity field.
Popular Online Courses In Cybersecurity
There are many online courses available in cybersecurity, and the best one for you will depend on your specific interests and goals. Here are a few popular online courses that may be worth considering:
Cybersecurity Fundamentals (Coursera) – This is a beginner-friendly course that provides an overview of the field and covers key concepts such as cryptography, network security, and incident response.
Introduction to Cyber Security (edX) – This course covers the fundamentals of cyber security, including the concepts of confidentiality, integrity, and availability.
Cybersecurity Specialization (Coursera) – This specialization includes five courses that cover a wide range of cybersecurity topics, including network security, cyber threats, and incident response.
CompTIA Security+ (Udemy) – This course is designed to help prepare for the CompTIA Security+ certification exam and covers topics such as network security, compliance, operational security, threats and vulnerabilities, and application, data, and host security.
Cybersecurity and Infrastructure Security Agency (CISA) (Coursera) – This course covers the basics of information security, including cyber threats and vulnerabilities, as well as the security management process and incident management.
Cybersecurity A to Z: Learn It All (Udemy) – This course covers a wide range of topics, including network security, cryptography, and penetration testing, and is designed to provide a comprehensive introduction to the field of cybersecurity.
It's important to research the course, and check the curriculum and the instructor before starting. Also, note that some of these courses may have prerequisites or recommended background knowledge. Additionally, many of these platforms have free and paid options, so be sure to check the pricing and subscription options before enrolling.
Sponsored Listings
References
[1] Is Cybersecurity Right For You? "Is A Cybersecurity Degree Right For You? Here's What You Need To Know" Forbes, January, 2023.
[2] Online Degrees. "Online Cybersecurity and Information Assurance Degree" WGU, 2023.
[3] 2023 Degrees & Alternatives. "Cybersecurity Degrees and Alternatives: Your 2023 Guide" Coursera, January, 2023.
[4] Cybersecurity Programs. "A complete guide to a bachelor's in cybersecurity degree" Cybersecurity Guide, January, 2023.
[5] Guide to Cybersecurity Programs. "Top Bachelor's in Cybersecurity Programs 2023" Cyber Degrees, January, 2023.