What Are Cloud Managed Services?
---
A provider of cloud managed services is known as an MCSP. Depending on your needs, these managed cloud service providers may be directly connected to your cloud resources or operated by third parties. For a variety of services, managed cloud companies frequently provide subscription options. Managed cloud service providers can support internal teams or take the role of internal cloud IT.
Sponsored Listings
A change in technology, a rethinking of IT operations, and a change in the business model are all necessary to fully take advantage of the cloud's enhanced agility. As a result, many businesses are using managed cloud services in many different contexts.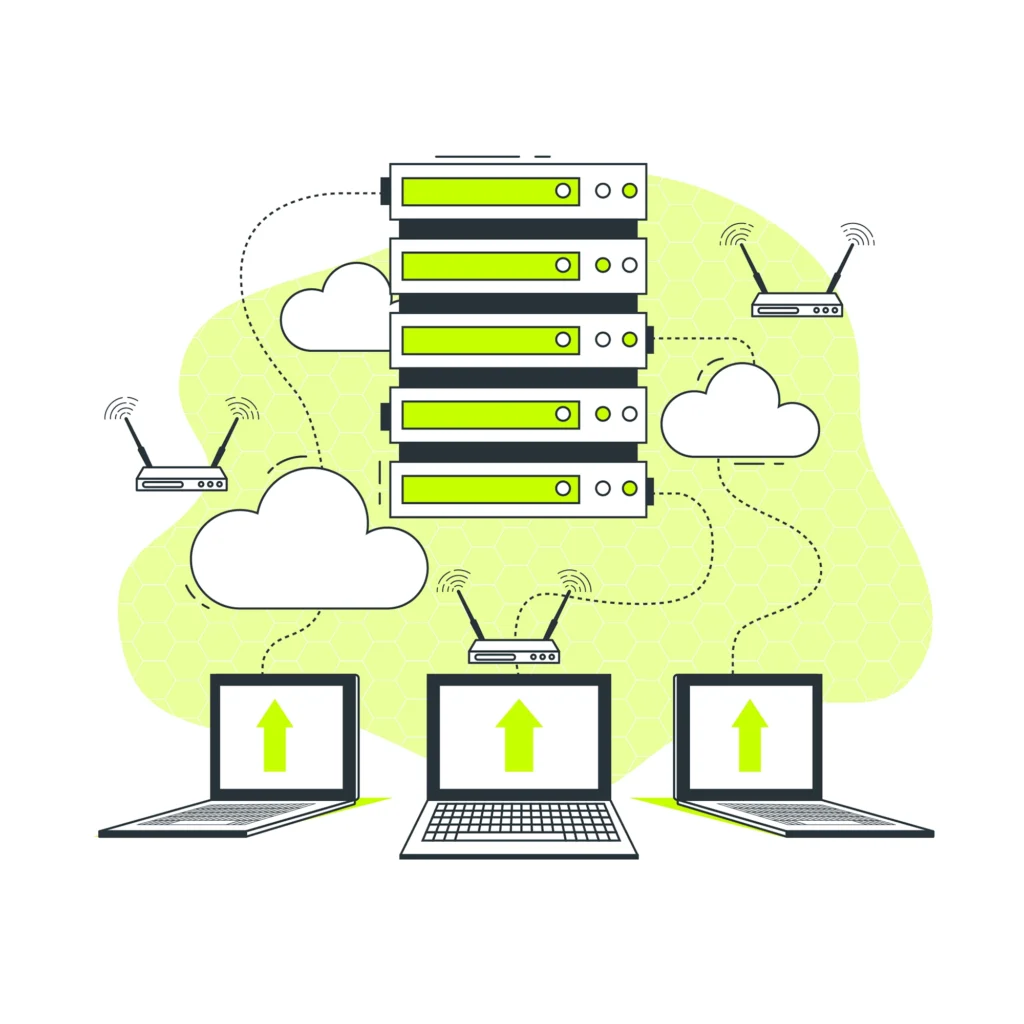 Pros And Cons Of Cloud Managed Services
Optimization Of Resources
You can find the services that meet your workloads the best with the aid of MCSPs. Additionally, they can explain which pricing structures are the most cost effective for your requirements and how to set up services to optimize performance. At the same time, costs are kept to a minimum. Numerous vendors can also offer detailed performance data or statistics for your current resources and recommendations for better configurations.
Incorporating Cloud-Based Services
A significant advantage of MCSPs is integration support, especially if attempting to build a hybrid or multi-cloud environment[1]. Multi-clouds mix cloud services from several providers, whereas hybrid clouds combine on-premises and cloud resources. These environments frequently require more intricate configuration than single-cloud or cloud-only deployments.
You can ensure that any cloud resources you select are seamlessly integrated with your current systems using MCSPs. They can also contribute to ensuring that staff, users, and apps have trouble-free access to resources.
Predicted Flat Spending
Several MCSPs adopt a tiered, subscription-based support approach to accommodate various needs. This gives your budget more flexibility and helps ensure that you are only spending what you expect each month.
Some service providers also let you pay for services with a credit system. As a result, you can get more assistance in return for less help while things go smoothly. This is perfect for businesses with erratic or seasonal schedules, for instance, tax or auditing firms.
Cons Of Cloud Managed Services
High Price
Hiring MCSP increases your cloud budget even if invoicing may be predictable[2. Provider services might be expensive, depending on the quality of the benefits you receive and the complexity of your systems. Reduced expenditure on internal resources and cost-effective utilization of cloud resources balance this out. But if you don't carefully factor this into your budget, you can spend more than you intended.
Performance Optimization At The Cost Of Optimization
Utilizing lesser data storage tiers or performance options is frequently necessary for cloud resource optimization. This works perfectly for many types of data and applications, but it may cause problems for others. If providers do not appropriately prioritize assets, you can discover that processes take longer than intended or that your data is harder to access.
Because of this, it's crucial that you and your provider have an entire conversation about the effects of any "optimizations" they recommend or implement. Once choices have been made, you should confirm that the outcomes match your needs and make changes as needed.
Multi-Tenancy Increases The Danger To Privacy And Security
Cloud MSPs use a multi-tenant approach, just like public cloud services in general. This implies that service providers are in charge of many clients simultaneously and that all client data is kept in a single area.
This shouldn't be a problem as long as the suppliers have stringent security procedures in place. If they don't, another customer can impact your system. As an illustration, suppose an MCSP manages a migration and unintentionally uploads incorrect data. You must ensure your data is as protected as possible and carefully analyze the security measures your supplier employs to prevent this.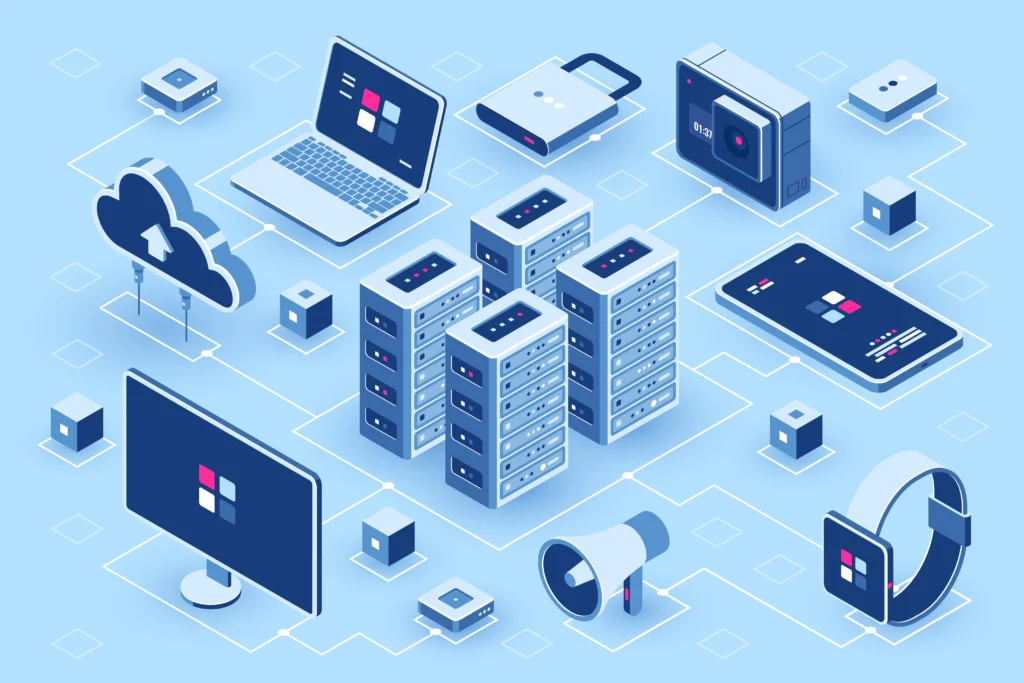 Important Things To Think About When Selecting A Managed Cloud Service Provider
Making the appropriate MCSP choice can take time and effort. Any supplier you select must know about business operations and the cloud services you wish to use. This entails being aware of industry best practices, integrating any essential tools or programs you may have, and modifying or improving your workflows to take advantage of cloud resources[3].
These are a few inquiries you could find helpful to ask:
Which cloud services are they knowledgeable about, and how were they taught to use them?
What kinds of businesses do they primarily support?
How well-versed are they in the tools and processes used in your industry?
What amount of qualification, experience, and security knowledge do provider teams have?
The provider specializes in what compliance laws, and does it provide services to audit compliance?
What are security precautions being taken to protect customer information and access from being compromised through their access?
Do they offer any integrated security options?
How open are service providers to sharing performance metrics and reports?
Are suppliers managing services with proprietary or open-source tools?
How are updates, repairs, or problems communicated to you?
What types of training are offered by providers to enhance internal skill sets?
The answers to these questions will determine how suitable a particular service is for your needs.
Conclusion
Security and compliance should be at the top of your priority list when assessing cloud managed services. The management of these elements is among the most challenging tasks for companies. You can ensure considerable improvements above what you might be able to produce on your own with the aid of the right service. It's critical to pick a service provider who is open and honest about handling your services.
Sponsored Listings
Reference
[1] Integrate Cloud Services "Why Should Startups Need To Cloud-Managed Services?" Bestarion, 2022
[2] Cost Of Optimization "Cloud-Managed Services | The Perfect Time For Service Providers To Sell!" Parallels, 2019
[3] The Best Fit CSP "How Do You Choose The Best Fit CSP For Your Business?" Cloud Control. 2022