Medical Assistant Practice Test
---
It is advised to take the medical assistant practice test if you plan to take the American Association of Medical Assistants (AAMA), the American Medical Technologists (AMT), or the National Center for Competency Testing (NCCT). Each offer one of the three most popular medical assistant certifications. Most of the time, accreditation from any of these organizations is accepted nationwide. The three topic categories for these exams are general knowledge, administrative knowledge, and clinical knowledge.
Sponsored Listings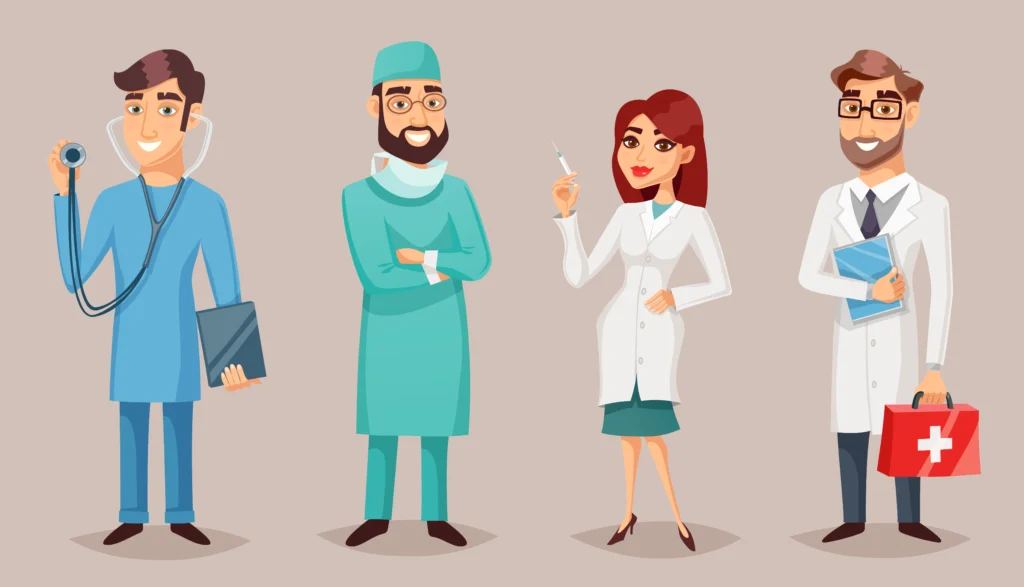 What Medical Assistant Certification Practice Test?
There are numerous certifying organizations, each offering a unique medical assistant certification exam. Even if the test subjects could be comparable, keep in mind that each organization has a different weighting system for various subjects.
For instance, a CCMA exam appears to place more emphasis on clinical topics than on questions about administrative responsibilities. In contrast, the AAMA's CMA exam seems to emphasize ad hoc office and billing-related questions and less on questions dealing with clinical matters[1].
What Is The Medical Assistant Exam Like?
In summary, the questions about billing, EKGs, and phlebotomy seem to be the most difficult. You should have less difficulty if you have prior work experience or education in these areas.
Depending on how you look at it, some people find multiple-choice tests challenging, while others don't. Those who have a more positive outlook on an MCT find solace in the fact that it has the most straightforward test structure. The test-task taker is to choose the correct answer from a limited number of prepared options for each question.
The Practice Test For Medical Assistant
Imagine taking an actual test – with open-ended questions that will evaluate your ability to apply higher-order thinking skills. This test will be challenging.
Imagine evaluating sources, making inferences from them, arranging the data into a logical framework, and then describing the solution in your own words in a clear and organized manner.
Many medical assistants mistakenly believe that the practice test's questions correspond to those on the actual exam. It is not unusual for people to make mistakes by succumbing to this deadly fallacy: They believe all they need to do to obtain the certificate is to repeatedly take the practice test, write down all the correct responses, and memorize them.
Additionally, many mistakenly think the "knowledge" they obtain by making up questions like this would be directly transferable to the actual test, but this couldn't be further from the reality.
As you may already be aware, the main goal of a practice exam is to familiarize you with the structure and give you a feel for what the real test will be like.
While it gives you a sense of the types of questions you will see, it should not be considered as a complete substitute for careful planning but rather as a small portion of your entire study.
So how do you respond to the query, "Is the test difficult?" No, as long as you are well-prepared, it is simple. It will undoubtedly be possible with a solid study guide and the dedication to put in the time.
Advice On How To Answer Multiple-Choice Questions
There is no getting around the fact that the only way to do well on tests is by studying, practicing, and then studying some more. The same is valid for dropping a few extra pounds.
However, no matter how diligently you study, you still need help answering questions on test day. Here are some pointers to improve your grade.
The Complete Test Can Be Split Into Two Cycles:
The first pass is speedy. It might be helpful with subsequent questions, and it ensures you have enough time remaining to double-check your responses. Early inquiries and responses can sometimes provide insight into later questions.
Before you look at the answer, mentally respond to the question. Reduce doubt by addressing as many inquiries as you can in this manner.
Quickly respond to inquiries. Give each question no more than 45 seconds. Mark it and return to it later if you need more time to respond.
Mark all the questions you want to revisit or the areas where you need clarification.
Consider disassembling the words and searching the prefixes and suffixes for hints if you encounter complex vocabulary.
You dig deeper in the second cycle. The majority of your "gut feeling" responses are usually accepted. However, after reading them again, you might feel more confident in your answers.
Return To The Toughest Questions And Do The Following:
To increase the likelihood that your response is correct, use the elimination process for whittling down your options.
You can also try answering the question backward; this may help you see things differently.
If you still need help deciding, go with the option you believe will give you the best chance, even if it seems unlikely.
Again, you should reread each question even if you are sure you understand it.
Before leaving the testing facility on exam day, review your test once or twice to look for any probable mistakes. You'll probably finish correcting yourself at least once.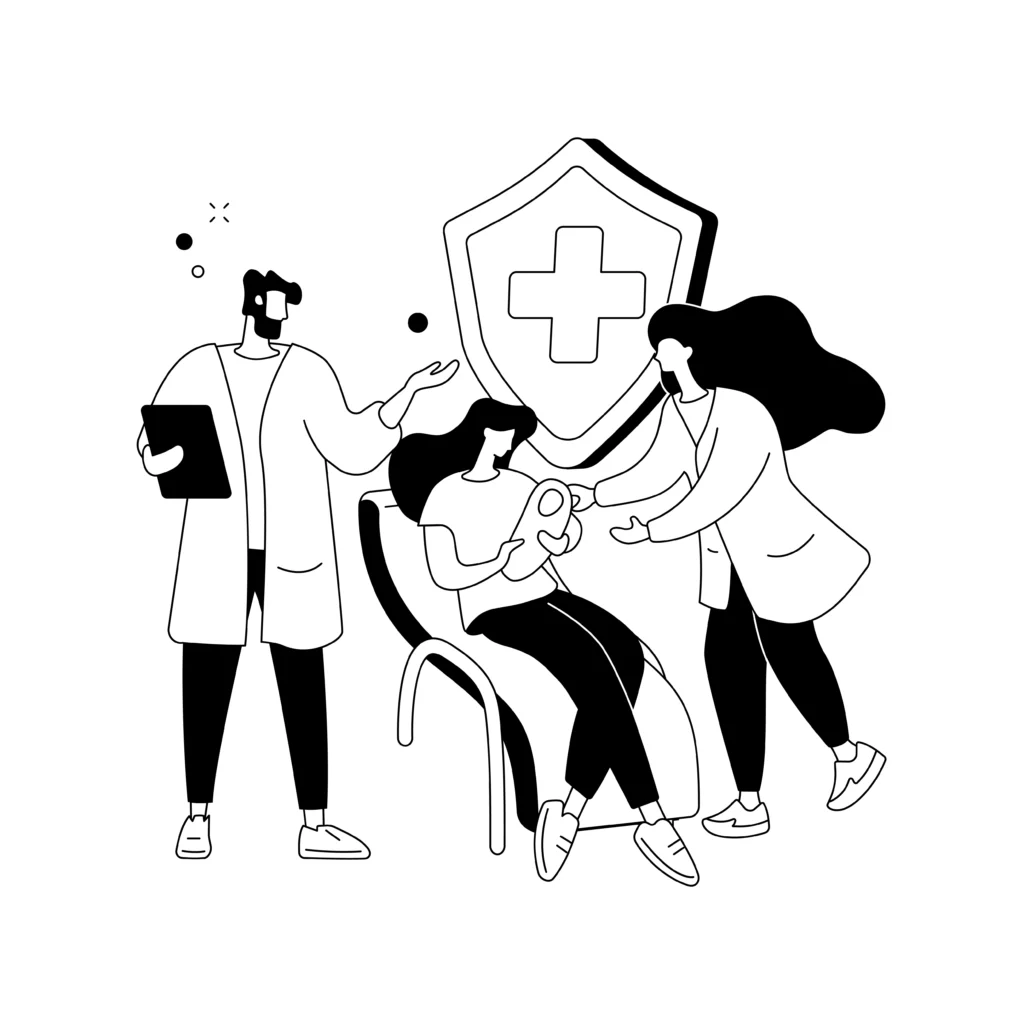 Benefits Of Certified Medical Assistant Practice Test
There are many advantages to using practice tests as part of your CMA exam preparation. It is effective to study by using example test questions. The following are some benefits of using sample CMA tests:
Knowing How The Test Is Formatted
It is essential to understand the format of every standardized test. You will become accustomed to the actual exam format as you take practice CMA exams. There won't be any shocks when test day comes around!
Enhancing Your Speed
The CMA test is divided into four sections, each lasting 40 minutes. Even if most students who take the CMA believe they have enough time, completing the practice exams while setting timers can help you manage your time well. For each question, allow a little over a minute.
Studying Specific Topics
As you take more practice exams, you start to gain a sense of the subjects you are strong in and the ones you need to work on more. Many students waste much time studying by reviewing stuff they already know (often because it is easier or makes them feel better). Focusing on the subjects you need help with is the best method to study.
Exam Overview For Certified Medical Assistant
The CMA/AAMA certification exam has 180 questions that go toward your final score and 20 pretest questions that don't go toward your final score. All of the questions will have four possible answers and be multiple-choice[2].
Four 40-minute segments totaling 160 minutes are allotted to each candidate to finish the exam. The test questions are based on a national survey identifying the essential elements of a medical assistant's profession.
Best Practices For Preparing For The Medical Assistant Exam
Use Practice Exams
Your training programs should have covered the material on each of the four medical assistant exams. These tests examine your overall knowledge and cover a wide range of subjects. Taking lots of practice exams is one of the finest strategies to ensure you are ready to ace the test. The topic that has to be studied and the regions on which you should concentrate more time are both identified by taking medical assistant practice tests. These practice exams can also help you perform at your best by giving you a sense of the structure and kinds of questions you can anticipate on exam day.
Use Different Study Techniques
Due to the enormous breadth of the material covered on the medical assistant exams, many test takers find it beneficial to supplement traditional study strategies with study aids and flashcards. These alternate formats can help you break up your routine, keep you interested in the material, and improve your memory.
Replicate The Medical Assistant Examination Process
It's a good idea to recreate the complete testing experience at least once or twice before your exam and change your study schedule. The four tests for medical assistants are timed, and some have timed sections. Simulating the entire testing process can help you better understand how to pace yourself while finishing the exam. It will also help you understand how you will perform under pressure, which can reduce test anxiety.
Conclusion
Remember that the medical assistant practice test is just that—practice—as you go along. It is doubtful that any of the exact questions from this test will appear on the real one[3]. Therefore memorization of these questions and answers won't be particularly useful. You won't be ready for the real exam if all you know are the correct answers to the practice questions. You will be able to respond to any question on the test if you thoroughly comprehend the topics by studying them. Maybe some day you could do a botox surgery yourself.
Sponsored Listings
Reference
[1] Certification Application Process "AAMA CMA vs NHA CCMA: What's the Difference?" Applied Educational Systems, Inc., 2020
[2] Certification and Practice Exam "FAQs on CMA (AAMA)" American Association of Medical Assistants, 2022
[3] Study for the CMA Exam "How to Pass the CMA Certification Exam" Provo College. 2020