Start a Career in Project Management
---
Let's go through everything you need to know to start a career in Project Management. Project managers are in high demand. They are critical to the success of a business or organization. If your strengths are in analysis, leadership, and organization, Project Management is the job for you. It provides an extremely competitive income as well as several chances to work remotely!
Sponsored Listings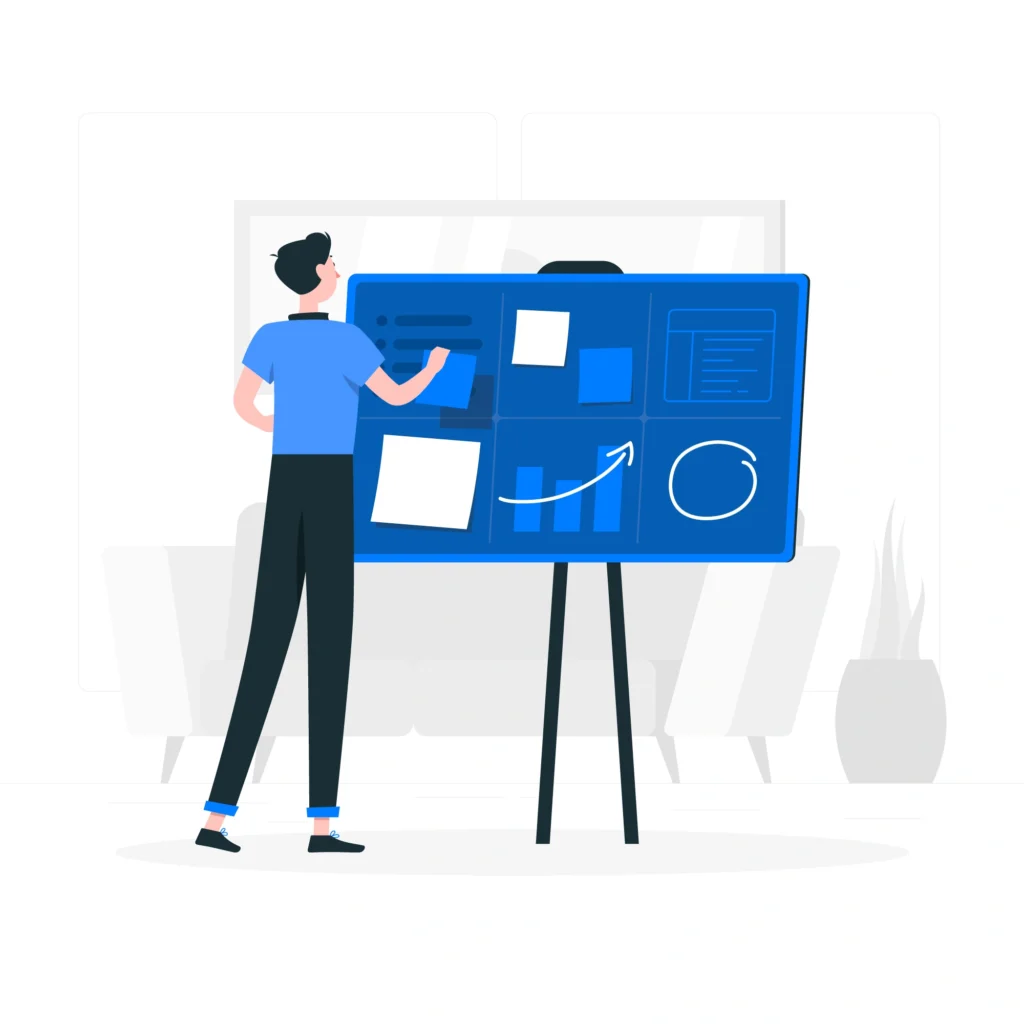 What exactly is project management?
Project management is the process of coordinating a project's plan, objectives, milestones, and deliverables. It also entails managing team members, timetables, and budgets to ensure that projects are completed successfully.
A project management position in any firm may be quite demanding. A Project Manager must have a variety of skills and mindsets, including leadership, communication, team-building, delegating, and integrity.
According to the Project Management Institute's 2020 Pulse of the Profession annual report, "an average of 11.4 percent of expenditure is squandered owing to poor project performance." Organizations that undervalue project management as a strategic capability for driving change report a 67 percent increase in project failures." This definitely demonstrates the need of employing capable project managers!
A project manager is a professional who organizes, plans, and executes projects while adhering to deadlines and budgets. Project managers lead whole teams, create project goals, engage with stakeholders, and oversee the completion of a project. Whether executing a marketing campaign, building a building, establishing a computer system, or introducing a new product, the project manager is ultimately accountable for the project's success or failure.
Project managers are in high demand in almost every business. Let's go further into what project managers do, why you should seek a career in project management, and how to get started.
Why should you seek a profession in project management?

Almost every business has projects. That implies that almost every business might benefit from the services of a project manager.
Whether you want to work in construction, architecture, fashion, design, computer science, robotics, or something else different, chances are you'll need project management abilities. And, because it's such a varied profession, you can use these transferable talents to boost your CV no matter where your job takes you.
5 Project Management Phases
The Project Management Institute (PMI) divides project management into five stages:
1) Initiation and conception
A project's success is dependent on its preparation. A skilled project manager establishes a solid project foundation to ensure that the project is finished on time and within budget. This section comprises the Project Scope, a high-level project summary, and the budget.
2) Planning
Key milestones and dates are established during this phase to ensure that all team members are working towards the same goal. This can help to minimize misunderstanding in the event of a future obstruction.
Selecting team members, identifying deliverables, estimating resources, and determining associated tasks are all part of the planning process.
3) Executing
This is all about getting everything done. Everything that was addressed during the commencement and planning phases is completed during this phase. At this level, the monitoring and controlling stages coexist. It may also include process management including advising adjustments and remedial measures.
4) Performance / Monitoring
This is the stage at which project managers ask themselves, "Where are we at any given moment in the project vs. where should we be according to the project plan?" For successful monitoring, this phase necessitates regular, consistent project "check-ins" as well as the usage of adequate project documentation and tracking tools or frameworks.
5) Project Completion
This is the last phase, often known as "project delivery." It is the point at which all operations are completed and the final product is delivered to the client.
Why Should You Study Project Management?
It's crucial to study to make a career in project management
There is a high demand/skill deficit.
According to the Project Management Institute (PMI®), there is a significant need for Project Managers, with at least 22 million new project management job vacancies predicted through 2022.
Numerous industrial alternatives
Project managers are needed in various industries, including the government, small and medium-sized firms, manufacturing, and information technology. A project management profession might take you anywhere. In the future, you can be your own employer.
Competitive Wage
Jobs that are in great demand tend to pay more. The national average entry-level project manager compensation, according to Glassdoor, is $65,432 basic pay plus a bonus of $12,199 each year.
Possibility of Increasing Your Knowledge
Project management is a rapidly expanding job field where learning never stops. Despite a strong skill set and expertise, researching and keeping up with technology advancements can help a project manager succeed.
Attending seminars, reading business-related books, podcasts, and hearing from colleagues, coworkers, networks, and other industry professionals are all ways to learn.
Project managers can make a significant difference.
Aside from being at the forefront of fascinating initiatives, project managers have a direct influence on the company's bottom line. Project management contributes to the overall productivity and morale of the firm.
Aside from a good compensation, it might be pretty fulfilling to keep your schedule on track, interact seamlessly with colleagues, meet the budget, solve every problem, and successfully complete the project.
Sponsored Listings
Conclusion

Project management is not going away. With our ever-changing era, the requirement for a person in an organization with a diverse mix of skill sets and strong traits is critical to the company's success. It will require a lot of guts and study to figure out how to become an excellent project manager. Take the leap of faith and begin learning.
References
[1] Your complete guide to project management in 2022 Monday blog 2022
[2] How much does a Entry Level Project Manager make? Entry level project manager salaries
[3] What is a project manager? Coursera 2022