The Best Business Internet Providers 2023
---
Looking for business internet providers may not be the most fun aspect of launching a business. It is one of the most important. Whether you manage a tech business or a cafe, you probably rely on a steady internet connection to get things done.
Sponsored Listings
An unstable internet connection is more than just an annoyance for business owners. It may mean the difference between ideal productivity and distracted, frustrated personnel. Or even the difference between a sale and a missed opportunity. However, other telecommunications firms provide many internet services and bundles.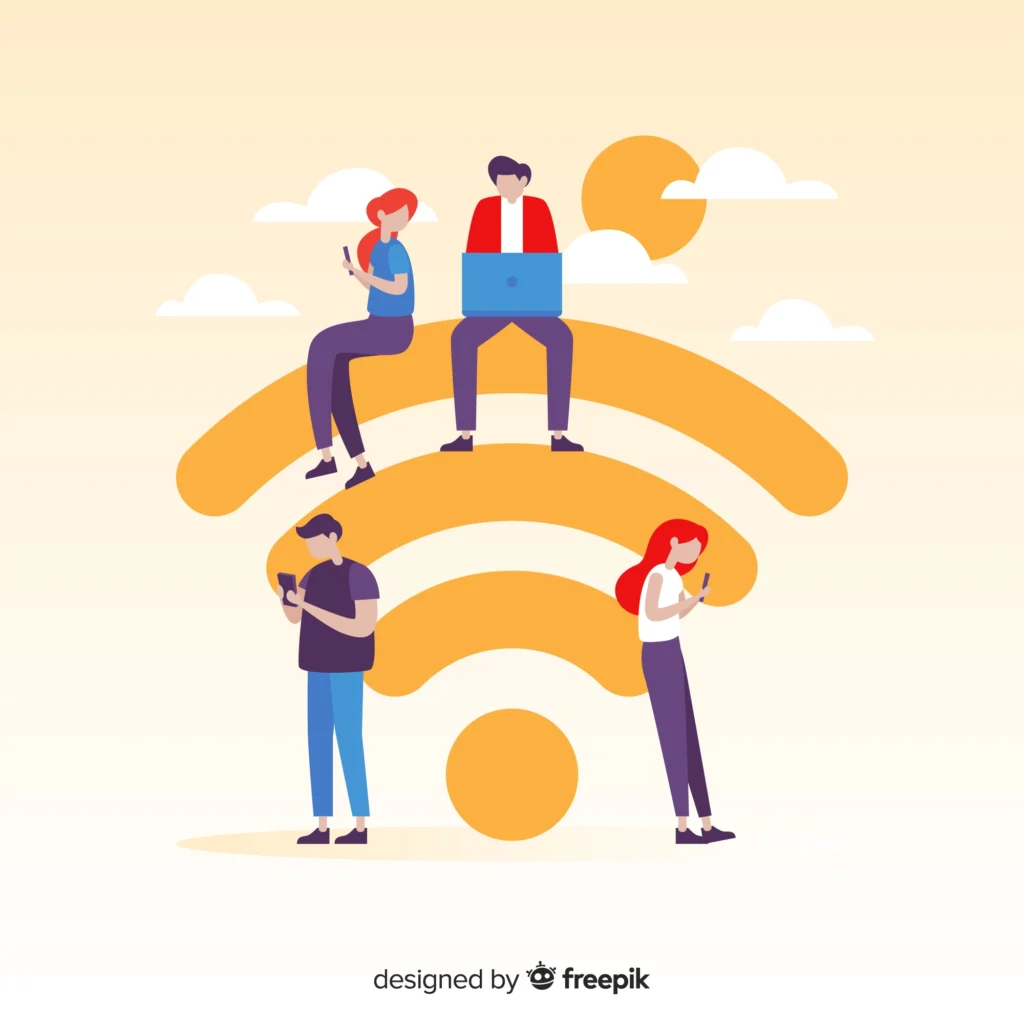 Selecting internet providers for businesses
It can be tedious to compare small business internet providers. Here are some pointers to help you get going.
Availability
The best strategy to eliminate internet service providers at the top of your search will be to see if the potential supplier is accessible in your area.
Cost And Bundle Offers
Next, think about how many employees you have, how many devices you need to connect, and how much bandwidth you'll need. What tasks do you need the internet for? Video conferencing, large downloads, or simple online browsing? Choosing a bundle may be the most cost-effective option if your business requires more than one service from your provider. These other services include phone, fax, cable, or web hosting.
When you bundle your internet service with your phone and television service—a process known as "bundling"—many ISPs will give you a discount. Some vendors offer online backup and internet security services without charging extra. Find out if your service provider offers bundled prices, which are sometimes offered at a discount. Remember that you might not get the level of service you require at the lowest price.[1]
Availability Of Options
The price of internet service typically increases with speed. Choose a supplier that offers a range of plans and prices so you may choose the one that best suits your company's needs and upgrade as necessary.
Bandwidth
You may get away with a provider's lowest bandwidth package if your business utilizes the internet for emails and other basic tasks. However, choose the quickest speed if you're in charge of a large firm or rely solely on the internet to do business. And if you're deciding between packages, think about paying a little bit more for a speed than you initially thought you needed.
Making room in your budget for dependable speeds is preferable to dealing with ongoing disturbances in your daily operations regarding your internet connection.
But make sure you fully comprehend any contract before you sign it. Determine any hidden extra costs, such as early cancellation or installation fees. Your contract's flexibility is essential as well. For example, if your business is expanding quickly, pay attention to your plan's clause regarding fee-free service upgrades.
Service Rating
It's also important to look at customer service ratings provided by your provider. Unreliable internet service is one of the most annoying things in today's world, especially when no support is accessible or it is of poor quality.[2]
Top Internet Providers For Businesses
Verizon Business Fios
A major reason Verizon Fios made this list is that it consistently receives the highest customer satisfaction rating. Five internet plans are available from Verizon Fios Business, with download speeds ranging from 75 Mbps to 940 Mbps. Prices start at $64.99 per month for the first year. They can go as high as $214.99 per month for the first year and $224.99 per month for the second. However, those costs do not include fees or equipment charges.
All Verizon contracts are two years long, with a 35% early termination fee applied to the remaining portion of the period.
Unfortunately, Verizon Fios Business is only offered in a few metro regions across nine East Coast states. However, they also provide a variety of phone and internet bundles, some of which come with a bonus Visa Prepaid Card worth up to $200.
Spectrum Business
Three download speeds are available from Spectrum Business: 200 Mbps, 400 Mbps, and 940 Mbps. The bundles begin at just $44.99 a month. On their website, you can input your company's address to determine which offerings are available in your area and at what cost.
The lack of contracts for Spectrum Business's internet offerings may be its best quality. Customers of Spectrum Business pay on a month-to-month basis as opposed to the customary one- or two-year contracts. Therefore, there's no need to stress about tying yourself to a multi-year term. So you can avoid incurring early-cancellation fees if you're developing quickly and anticipate wanting to upgrade.
Comcast Business
Comcast Business Internet provides service to 39 states nationwide. It distinguishes itself from the competition by delivering one of the fastest services available with its 1 gig plan. Business internet speeds from Comcast Business range from 25 Mbps to 300 Mbps. Additionally, suppose you sign up for their Comcast Business Connection Pro function, you'll be automatically linked to a 4G LTE wireless backup if your connection goes down.
Frontier
Frontier has among the lowest bundle pricing you're likely to discover, despite having the slowest internet speeds on this list, ranging from barely 7 to 40 Mbps. Frontier's slower speeds might be perfect if you only depend a little on your internet service.
For a two-year contract price of just $49.98 per month, Frontier's Business Max + Voice Service package offers free WiFi router installation, 7mbps internet speed, and business phone service. The Business Extreme + Voice bundle, their top-tier offering, comes with a 30 Mbps internet connection in addition to all the features of the Business Max + Voice bundle.
At&T Business
Several business internet bundles from AT&T are available at various speeds and costs. With the help of one of its three Dedicated Internet Service packages, it provides users with internet speeds of up to 400 Mbps. It is an option for business owners who want the fastest speeds and most cutting-edge capabilities.
Of course, those lightning-fast speeds will cost you money. Contract lengths of 24 to 36 months are available for AT&T's Dedicated Internet Service packages. The prices range from $993 to $1,770 per month. But keep in mind that the offers are available and priced differently depending on where you are.
But AT&T also has less expensive options if you don't want to spend more than $1,000 for internet. Look into their AT&T Wireless Internet offering; customers receive 50 or 100 GB of bandwidth with a 4G LTE wireless device for $60 or $100 per month.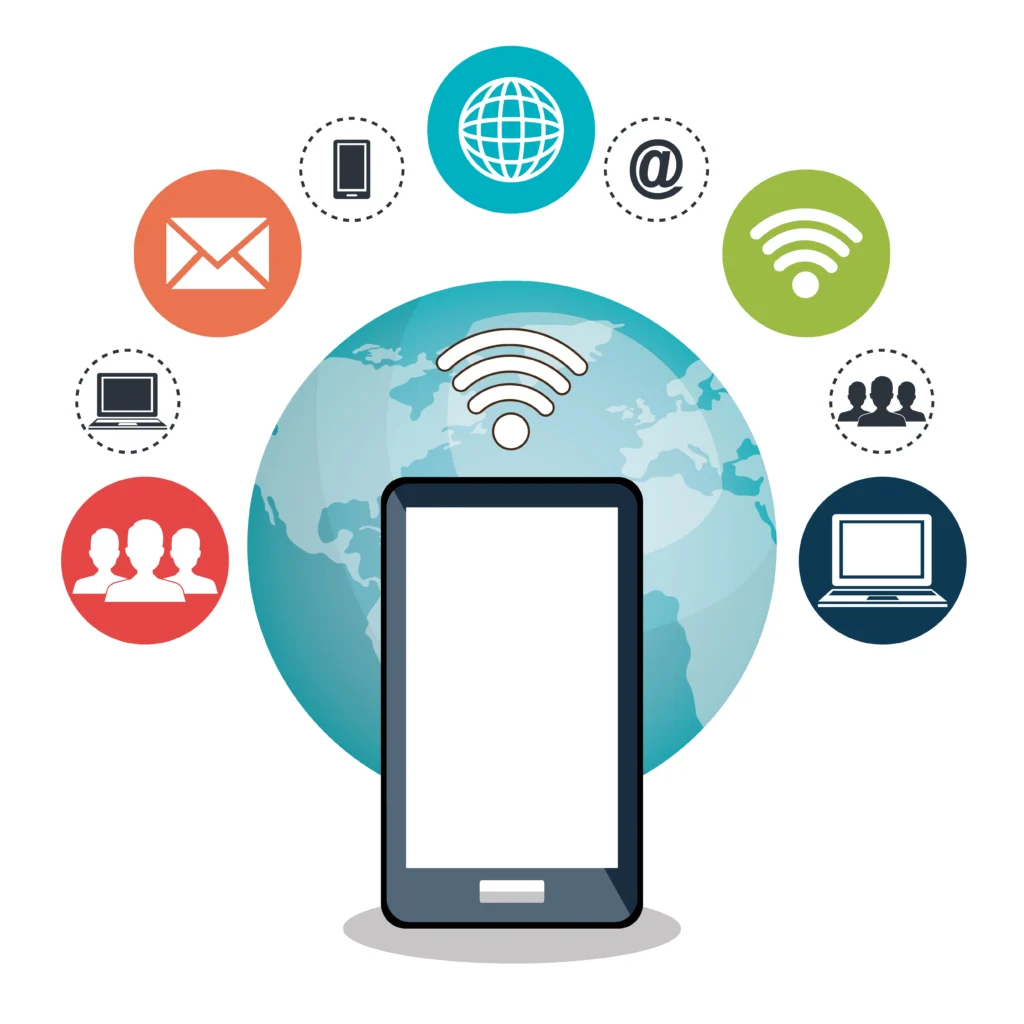 Best Small Business Internet Providers
The business internet provider most effective for your company is, first and foremost, the one that serves your neighborhood. Therefore you should always provide the address of your company when you begin your search. Remember that offerings and prices from suppliers will change depending on where you are.
We have already mentioned five well-known business internet service providers. However, it would be worthwhile to investigate local business internet service providers. They might provide internet speeds comparable to those of more prominent firms but at much better prices.
Find a provider who delivers a month-to-month contract or doesn't charge exorbitant early termination penalties if you're leery about committing yourself to a lengthy deal. Your company will be able to grow as quickly and widely as it possibly can with this method.
Selecting The Appropriate Technology For Internet Providers For Small Business
Fiber Optic Service
Fiber optics transmit data at "the speed of light." It is incredibly fast across long distances. Fast connectivity is also necessary to enable numerous network users to engage with clients and coworkers via applications like video, web conferencing, and voice-over IP.
Fixed Wireless Access
LTE and 5G speeds are available for wireless connectivity options, commonly referred to as "fixed wireless" internet access. You can deploy transformational technologies while keeping your internet and linked systems operational.[3]
Digital Subscriber Line (DSL)
Over cable or ordinary telephone lines, DSL delivers a dependable internet connection that can provide quick download speeds. DSL is distance-sensitive, and has constant, consistent speeds but is frequently slower than other options because it utilizes a dedicated phone line or cable. There are numerous locations where Verizon Business Internet, a DSL service, is offered.
Cable
Data is transmitted across cables using coaxial cables. It was created as an improvement over conventional "over-the-air" broadcasting and is accessible to clients in areas having distribution lines. Customers in a particular area share the bandwidth. It is a major drawback of cable technology because it can lead to delayed response times during peak hours.
Satellite
Satellite connections use satellites to wirelessly broadcast the internet stream to a customer's satellite dish that has been erected. However, satellite services are frequently slower and more expensive compared to other technologies. Frequently, satellites are the only broadband option for clients in rural locations. Additionally, they have limited access to streaming content, and the weather can interfere with service.
Conclusion
Business internet providers play an important role in the success of small businesses. Several small business internet service providers are available today, and the best one for your company will depend on your firm's unique requirements. However, as a small business entrepreneur, you want dependable and quick internet connectivity to communicate with your clients and suppliers. As we have discussed, it depends on your requirements. Many seek an internet service provider that offers affordable, quick, and dependable internet. Effective communication is the cornerstone of a successful business. Fast and reliable connectivity is essential to access clients and suppliers in today's digital world rapidly.
Sponsored Listings
Reference
[1] The Benefits Of Bundling "Should You Bundle Cable Tv And Internet Service?" Reviews.Org, 2022
[2] Fast Connection "6 Reasons Why Your Home Internet Is So Unreliable" Highspeed internet, 2021
[3] What Is Fixed Wireless? "Fixed Wireless" TechTarget, 2022