Best Dyson Air Purifier For 2023
---
Are you searching for the best Dyson air purifier? Covid-19 caused a rise in interest in air purifiers. Additionally, considering the upcoming winter and the ongoing at-home routine, air quality may be on everyone's mind. The British company Dyson's top-rated air purifiers are highly regarded by consumers. They are well-known for their vacuums, futuristic-looking blow dryers, and cordless flat irons, in addition to their keen eye for design. This will give you an idea of the wide range of products they create to purify the air.
Sponsored Listings
Air purifiers improve air quality by capturing allergies, dust, and pollutants from indoor environments. They can also collect bacteria, pet dander, and smoke. Anyone who wishes to breathe better air, especially those who live in polluted areas, suffer from allergies, or have breathing disorders like COPD or asthma, should use an air purifier. Dyson offers a selection of cooling air purifiers with functions for formaldehyde removal, heating, and humidification.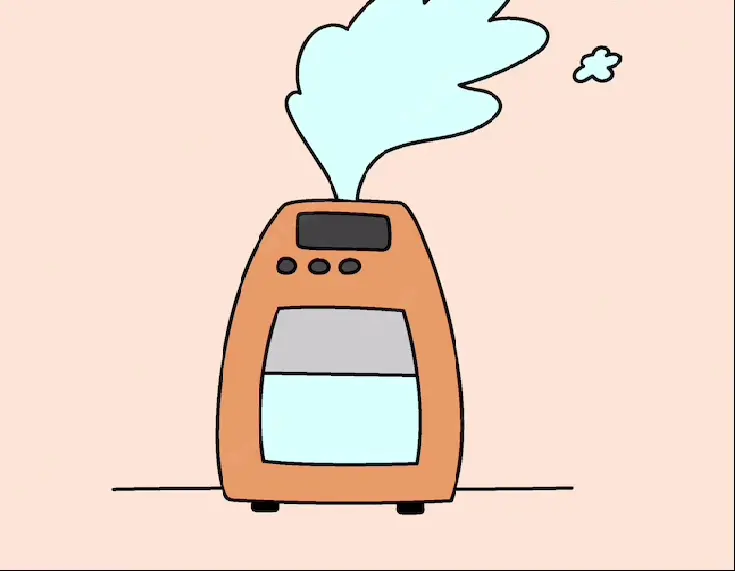 The Best Dyson Air Purifier
Dyson Pure Cool TP01 Fan
Tower fans or floor fans are large, slender, and transportable devices. The Dyson Pure Cool TP01 fan moves clean, cool air around an area of 800 square feet while weighing just under eight pounds, making it one of the best air purifier Dyson offers. As stated by the manufacturer, the TP01 features a HEPA filter, like other Dyson products, to help trap 99.7% of bacteria, allergens, pollutants, and gases. In addition to the first carbon filter, there is a second carbon filter that can help eliminate irritating household odors like the smell of paint. A sleep timer, 70-degree oscillation, and automatic shut-off are all included in case you're a little clumsy and accidentally tip your two-in-one purifier over. It also has ten air flow rates.
Dyson Purifier Cool TP07 Connected Tower Fan
Another excellent option for anyone looking to clean their homes of dust, dander, and other pollutants is this smart air purifier. It features two levels of filtration—a HEPA filter for tiny particles and an activated carbon filter for pet odors—and the brand's patented Air Multiplier technology to spread the clean air throughout the entire space.[1] It rapidly eliminates smoke, dander, and hair from the area. The device's integrated oscillating fan encourages proper airflow by dispersing clean air around the space.
Thanks to the fully sealed purifier, you and your pets can stay cool without breathing in pollutants, which ensures that none of the particles this device just gathered can escape back into the air. It tops the list of our best Dyson air purifier for pets.
Dyson Purifier Hot+Cool HP07
Integral sensors in the Purifier Hot+Cool HP07 keep track of the air quality. It promises 50% cleaner air by trapping gases, smells, and ultrafine particles with sophisticated HEPA and activated carbon filtration. This appliance silently distributes hot or cold air around the space. The Dyson Link app is compatible with the Dyson Purifier Hot+Cool HP07.
Dyson Pure Humidify + Cool PH01
A three-in-one device, the Dyson PH01 functions as a fan, air purifier, and humidifier. Large, open-concept rooms, modest bedrooms, and anything in between can be treated by it. There is an Auto Mode, a Sleep Timer, and a 1-gallon water tank that may continuously humidify for up to 36 hours before needing to be refilled. This ranks among the best Dyson air purifier for large room.
Dyson Pure Cool TP04
The Dyson Pure Cool TP04 is an Energy Star-certified air purifier with cooling features that uses a HEPA-activated carbon filter to help purify your space. Of course, you may use the TP04 exclusively to purify your home by turning on backward airflow. However, the manufacturer warns that this won't keep you cool. Additionally, it is Alexa-compatible, allowing you to leverage Alexa technology for hands-free device control. Additionally, it has Wi-Fi connectivity, enabling real-time reporting on indoor air quality. Dyson claims that their Air Multiplier technology empowers this appliance to circulate 77 liters of pure air every second to assist your room cooling down more quickly. There are five color options for the Dyson Pure Cool TP04.
Dyson Pure Cool Cryptomic TP06
The top-of-the-line, dual air purifier from Dyson is called the Cryptomic TP06, and it boasts a cooling fan with a 350-degree spin. The TP06 has Dyson Cryptomic technology, which the firm says can "catch particles and continually eliminate formaldehyde, released from home objects," in contrast to the TP04 and TP01 Pure Cool versions. According to the CDC, formaldehyde is a pungent-smelling gas that can be discovered in households with smokers, new items, or building work. This Energy Star-certified air purifier also uses the manufacturer's 360° Glass HEPA filter to help clean your house. The TP06 functions with the Dyson smartphone app and is Wi-Fi and Alexa compatible, just like the other two Pure Cool air purifiers.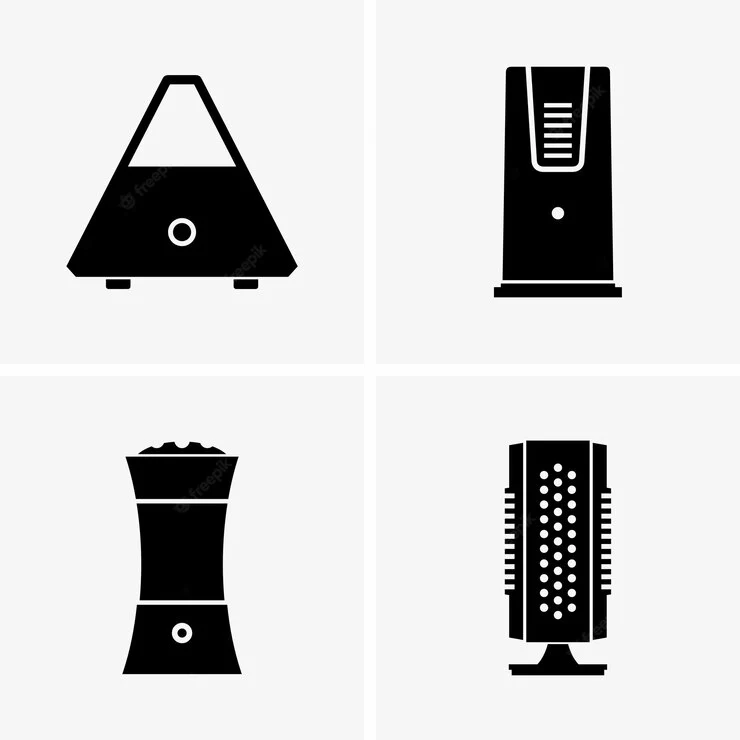 Dyson Purifier Hot+Cool Formaldehyde HP09
The Purifier Hot+Cool Formaldehyde HP09 offers cutting-edge technology and is made to deliver warmed or cooled air that is 50% cleaner. The tool has a catalytic filter to find and eliminate formaldehyde. In addition to removing odors and gases, including VOCs, an activated carbon filter also collects ultrafine particles. According to customer feedback, the auto feature controls the temperature and air quality. The Dyson Link mobile application is compatible with the Purifier Hot+Cool Formaldehyde HP09.
Dyson Pure Humidify + Cool Cryptomic PH02
Dyson Pure Humidify + Cool Cryptomic PH02 is on our list of best air purifier Dyson offers. Since it incorporates air filtration with a humidifier, a cooling fan, and Cryptomic technology, Dyson's most expensive air purifier costs slightly under $900. Dyson asserted that its patented technology does not require replacement and will aid in the destruction of formaldehyde. The PH02 has a fully-sealed HEPA filtration technology to remove up to 99.97 percent of allergens while automatically detecting airborne gases and germs. Four modes—sleep, backward airflow, fan, and breeze—and continuous humidification for up to 36 hours are available.
By pressing a button, you may perform a deep cleaning of the appliance to help get rid of any bacteria and mineral buildup. Like other Dyson models, you may operate your PH02 using Amazon Alexa, Siri, or the Dyson mobile app. You may purchase the Dyson Pure humidify + Cool PH01 for $100 less than the PH02, which does not include Cryptomic technology but still has all the other functions.
Dyson Pure Hot + Cool Cryptomic HP06
Consider getting the Dyson Pure Hot + Cool Cryptomic HP06 if you reside somewhere that experiences all four seasons. With this device, you may turn on overnight and backward airflow modes, cool your room in warm weather and oscillate up to 350 degrees. When the weather starts to get chilly, you can evenly warm your space with the push of a button on the heater, the Dyson smartphone app, or by speaking to Amazon's Alexa or Apple's Siri. It has ten-speed options and a maximum airflow of 79 gallons per second. The HEPA air purifier uses Cryptomitc technology from the company. The Dyson Pure Hot + Cool HP04, which lacks the Cryptomitc technology but has all the other features of the HP06, is another option.
Do I Need To Purchase A New Purifier?
Consider purchasing a new air purifier if you discover that your air isn't as clean as you'd like it to be or if you've observed an increase in allergy reactions. If this is the case, think about first making sure the filter doesn't need to be replaced.
Since the filter in most air purifiers performs all of the work, it is most likely the filter and not the air purifier itself that is malfunctioning. However, you should buy a new purifier if the mechanical components, such as the fan, control panel, or air quality sensors, malfunction.[2]
Additionally, consider purchasing a more extensive best air purifier Dyson offers if the current model struggles in new and larger locations.
Conclusion
Your choice of the best Dyson air purifier will help you feel better by cleansing the air if you have allergies or asthma problems. The brands and models of air purifiers vary widely. Before investing in an air purifier, assess the size of your space and your unique filtering requirements.[3] Even though this extensive analysis only covers a small percentage of the available models from Dyson's enormous array, this collection represents the top Dyson air purifiers. If you're looking for the best budget Smart TV you should definetely check our article
Sponsored Listings
Reference
[1] Dyson TP07 "Dyson TP07 Cool Air Purifier with Air Multiplier Technology" VijaySales, 2022
[2] Air Purifier "7 Reasons Your Air Purifier is Not Working-and How to Fix Them" Air Purifiermd, 2022
[3] Shopping for an Air Purifier "Air Purifier Buying Guide" Consumer Reports, Inc, 2022