Best Budget Smart TV In 2023
---
You can spend a little money to acquire the best budget smart TV for watching your favorite shows or movies, whether on a tight budget or searching for the best inexpensive 4k TV. Today, even affordable TVs can provide a satisfactory watching experience for most purposes. Many offer excellent smart capabilities, negating the need to spend more money on an external streaming device in search of the most inexpensive smart TV. These models come in various sizes, so you are not restricted to only small sizes.
Sponsored Listings
For the most part, we can define "affordable" TVs as having 65-inch screens costing less than $1,000. The definition has changed slightly in light of component shortages and logistical issues over the past few years. Several TVs that were formerly under $1,000 have seen price increases of a few hundred dollars during that time. Changing to a 55-inch screen will keep prices under $1000, but if you don't mind sacrificing picture quality, you can still find 65-inch TVs for under $1000.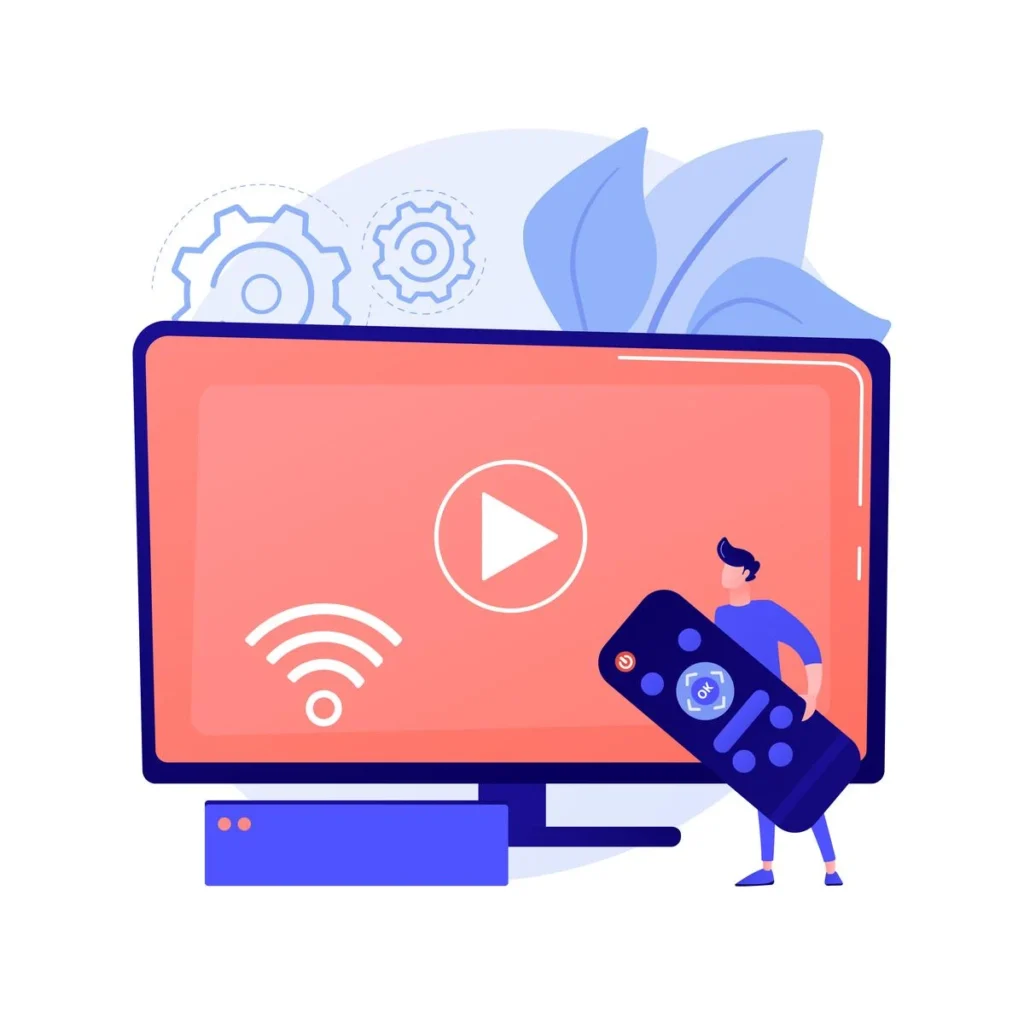 Best Smart Tv On A Budget
Hisense 65" U6H Quantum ULED 4K TV
The Hisense U6G from last year stood out for precisely finding the right balance between performance and price. With a redesigned ULED panel that offers a full array of local dimming, 48 local dimming zones, and up to 600 nits of peak illumination, the U6H builds on its predecessor. The U6H has many tools to provide an impressively detailed picture without breaking the bank, including compatibility with HDR formats like Dolby Vision and HDR 10+.
But Hisense isn't finished yet. Hisense switches to the Google TV operating system with the U6H. The display has characteristics conducive to gaming, such as a customizable refresh rate of 60Hz.[1] Additionally, it supports Dolby Atmos to help make the sound as immersive as the image. It includes both Google Assistant and Amazon Alexa. The "Hi-View Engine (4K)" CPU, which powers the U6H, is arguably the fascinating part of the device. The complete ensemble's brain, this processor automatically optimizes the image in real-time for the best quality. Overall, it's a highly effective 4K TV with an absurdly attractive price.
TCL 55" 5-Series 4K QLED TV
The TCL 5-Series falls short of the 6-Series' capabilities, although the gap isn't as wide as it formerly was. This less expensive variant contains the same AiPQ Engine found at the core of the 6-Series and a QLED panel that supports Dolby Vision. In essence, for less than $500, the 5-Series has many of the same features as the 6-Series.
Like the 6-Series, the 5-Series will have a familiarly terrible viewing angle. Additionally, it experiences some upscaling issues and has a lower refresh rate than its more expensive brother. It will only be for some due to those factors. The 5-Series might have the highest rating here, despite the list being full of excellent affordable TVs. Even though it isn't the finest display on this list, it offers the best value for the money.
Vizio M7 Series Quantum 4K TV
The Vizio M7 Series excels at various tasks, gaming being one of them. AMD FreeSync and Auto Game Mode, two features of the display's ProGaming Engine CPU, enable better graphics and reduce input lag. Although the M7 has a customizable refresh rate of 60 frames per second at 4K, Vizio rates the input lag at less than 10ms.[2] Those are excellent specifications for gaming on any panel, much less a 4K TV that usually costs a little over $500.
But it's more than simply a gaming TV. Quantum Color, a feature of Vizio, claims to display over 1 billion different colors. The M7 will include a backlit panel with up to 30 local dimming zones, depending on the size of your model. As a result, the M7 can produce deep black levels and heighten bright colors, crushing contrast. And streaming content is as simple as it gets with built-in Chromecast and Apple AirPlay 2. The M7 struggles with a relatively slight viewing angle and has been reported to have some isolated blooming difficulties. However, they are negligible costs for an otherwise fantastic gaming experience. It stands out as one of the best budget smart TV for gaming.
TCL 55" 6-Series 4K QLED TV
Simply simple, movies look good on the TCL 6 Series. Almost every feature of this well-liked TCL model is specifically designed to make movies appear stunning, including its QLED panel with mini-LED backlight technology and support for Dolby Vision, HLG, HDR10+, and other formats. It becomes obvious why the 6-Series is such a well-liked TV for watching movies when you consider the TV's AiPQ Engine, which employs machine-learning algorithms to boost colors and clarity. It will be difficult for movie buffs to find a better bargain, especially at this price.
Another TV that has faced several difficulties is the 6-Series, among them viewing angles. But when you consider gaming features like Variable Refresh Rate (VRR) and Auto Game Mode, such issues seem much less significant. This has yet to prove to be the gaming powerhouse its Vizio cousin had. But for anyone who wants to incorporate some gameplay into their movie watching, it's an option that is worthwhile.
Hisense U8H
Best-in-class brightness, which enhances picture quality in bright environments and makes HDR TV movies, shows, and games really shine, is the foundation of its exceptional image quality. Although it is brighter and has better contrast than the TCL, the TCL ultimately won out because of its slightly more accurate image. In contrast to the TCL, the Hisense uses Google TV instead of Roku, and the U8H has an ATSC 3.0 tuner.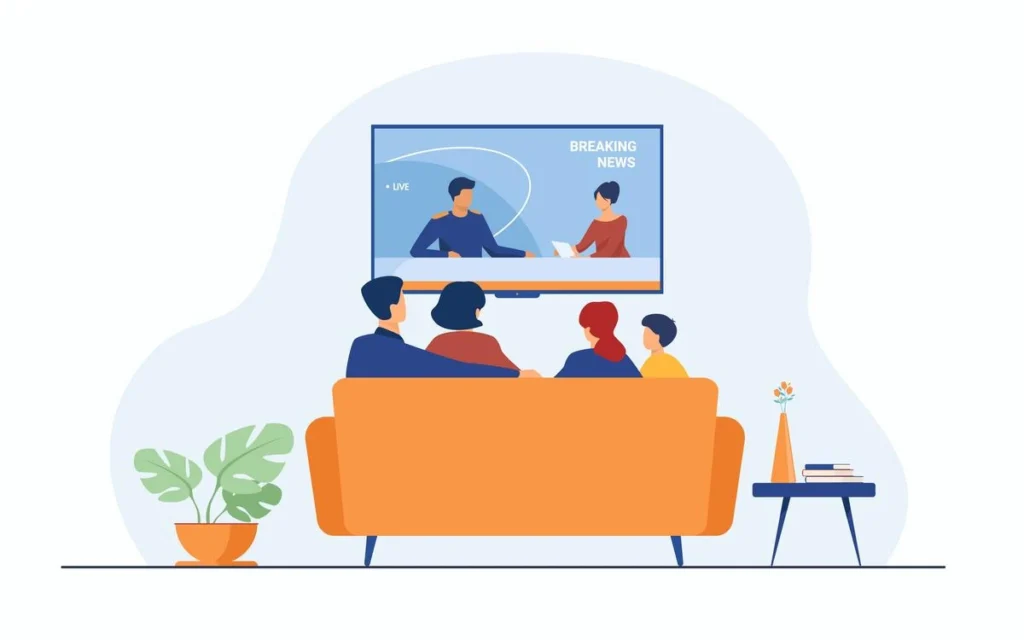 Hisense 50″ U6 Series QLED 4K Smart Fire TV
Nowadays, most TVs are equipped with a smart operating system to simplify streaming. However, many of these systems have flaws and don't provide the same level of control as a streaming device. However, the Hisense U6 Series QLED 4K Smart Fire TV changes everything in the market for inexpensive TVs. Once the TV connects to Wi-Fi, you get built-in Fire TV to load up all your favorite streaming apps, and an Alexa-enabled remote makes it even better. It can search for and find your favorite show or movie, as well as turn on the TV and change the volume with the sound of your voice. Additionally, Alexa doesn't just stream. It integrates several skills and smart home features into your display, allowing you to launch a Zoom call or view live feeds from other linked security cameras across the house.
The Hisense U6 Series QLED 4K Smart Fire TV's specifications aren't half awful either. You may use an incredibly realistic image thanks to its 600 nit peak brightness and a variety of local dimming zones, which support Dolby Vision, HDR10, HDR10+, and HLG. The HDMI 2.1 port's 60Hz variable frame rate and ALLM make it feasible to play games on the PS5 or Xbox X smoothly. The TV's built-in Bluetooth also enables wireless pairing with Bluetooth speakers or headphones, giving the streaming media you select an additional audible boost.
Samsung Q60B
The Q60 series is one of Samsung's most well-known TV models, which is the brand that sells the most TVs overall. Even though the ultrathin OLED versions are more stylish, its sleek QLED screen design shines out compared to the other TVs on this list. It also offers more sizes, greater features, and better image quality than the TCL 4-Series and Sony X80K. Although all of the TVs in this post are better bargains than this one, this is a fantastic alternative if you want a Samsung TV but can't afford the QN90A.
Insignia F50 QLED
This passes as best smart tv on a budget. On a tight budget, you can find a few models that perform reasonably well if you're looking for the best inexpensive TV. A decent TV like the Insignia F50 QLED is available; however, purchasing a cheap TV requires sacrifices. Its overall picture quality is lower than the Hisense U6H's because it lacks a local dimming capability, although this is to be expected.[3] Nevertheless, it has superb black uniformity and an excellent contrast ratio, so the content looks fantastic in dimly lit spaces. While its SDR peak brightness and reflection handling are passable, it performs admirably in areas with a few other lights. However, avoid placing it directly across from a bright window.
The fact that this TV uses the same quantum dot technology as the Hisense gives it an edge over other inexpensive versions. It has excellent out-of-the-box accuracy in SDR and shows a broad spectrum of colors in HDR to create realistic-looking images. There are some limitations, such as the inability to upscale 480p footage properly. However, these primarily affect those who still view DVDs; streaming content is unaffected. The Insignia F50 QLED would be the best low budget smart tv
Conclusion
These best budget smart TV are excellent. They do. And so, you might be wondering what you're missing out on by forgoing a flagship model for a higher price. Unfortunately, unless you're ready to stretch your budget a little, there are some things you can't find on a budget TV model. Buy your smart TV today and add it to the smart appliances in your home, such as Air purifier for example.
Sponsored Listings
Reference
[1] Hisense 55-inch Class U6H "Hisense's latest 55-inch 4K Google TV with VRR and HDMI 2.1 hits Amazon low at $399" 9to5Toys, 2022
[2] Setting Up the Vizio M7 "Vizio M70Q7 Quantum M-Series 70-Inch LED TV Reviewed" JRW Publishing Company, 2022
[3] Insignia F50 "Should you buy an Insignia TV in 2022? Are they any good?" Forbes Media, 2021