Best Beginner Drone With Camera
---
Are you in the market for the best beginner drone with camera? So you've seen them: those thrilling footage of drones flying through the air over breathtaking scenarios, factories, bowling alleys, or performing other remarkable aerial feats if you've lately been on Instagram or TikTok. Are you seriously considering getting your hands on one of those awesome drones? Learning to fly a drone is a pretty simple and thrilling experience, and it is a ton of fun. If you're a beginner, here's what you need to know about the best beginner drone with camera and GPS.
Sponsored Listings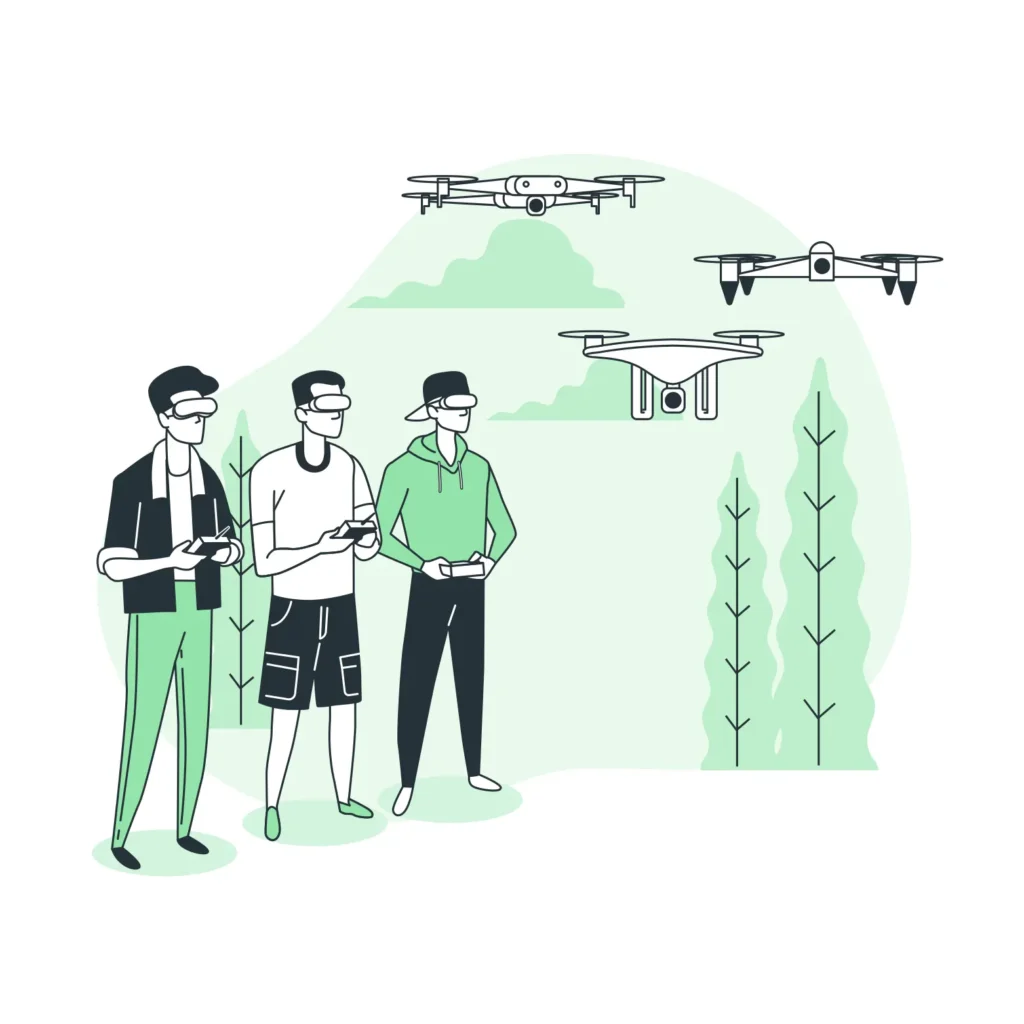 Best Drones With Cameras For Beginners
Want to take the most incredible pictures and movies while flying? Whether you're trying to get into drone photography or want to experience the rush of flight, or want to get into aerial security, here are the top drones you should check out.
The DJI Mini 2
With its excellent footage, easy-to-use controls, and long battery life in a small, foldable form, the DJI Mavic Mini changed the landscape of aerial photography. The DJI Mini 2 is identical to its predecessor. However, it has a few improvements that make it an even better novice drone.
It is also simpler to fly, thanks to a redesigned controller. It is small enough to fit in a jacket pocket. The sleek handset proved to be cutting-edge yet user-friendly, allowing delicate inputs without tiring the pilot. With a maximum range of 10 kilometers, it truly is a joy to use and enhances the flying experience. New motors, stabilization, and wind resistance give rock-steady footage in all but the windiest situations, and battery life remains strong with a flying time of about 30 minutes.[1]
The Mini 2 can record incredibly smooth video in crisp 4K at 30 frames per second, even if the sensor resolution is the same as before. Despite the underexposure of the scenes in order to facilitate editing, the clarity of each scene is unquestionably superb. In spite of the fact that it has not been completely redesigned and still lacks obstacle avoidance, the DJI Mini 2 is still the best entry-level drone that beginners can buy that is available on the market today. Even though the DJI Mini 3 Pro is a more recent model, we still believe the DJI Mini 2 delivers the best value in terms of features to price ratio.
The Ryze Tello
The Ryze Tello is the best beginning drone at an affordable price if you're on a restricted budget. It is a small, agile device ideal for beginning pilots to control from their smartphones. It has a 720p camera and weighs only 80g.[2]
The Ryze Tello drone, created in collaboration with DJI, is inexpensive, small, and light, perfect for learning the fundamentals.
You can control it using a bluetooth gaming controller, albeit at a closer range. At the same time, your smartphone runs the Tello app over Wi-Fi. The 13-minute battery life isn't awful at all. It even has stability sensors to reduce swaying when it should be motionless.
However, the drone's limited flight range is significantly below Ryze's suggested maximum of 100 meters (imagine 30 meters instead). Even a moderate breeze will cause it to drift off in the wind's direction. The 720p video camera isn't perfect, either. It immediately uploads all videos and photographs to your phone because it lacks local storage, which causes choppy video when the Wi-Fi connection goes in and out.
With those limitations in mind, the Tello is a fantastic entry-level drone that handles basic tasks effectively and feels more sturdy than other inexpensive models. It is the clear choice in the best beginner drone under the $100 category.
The Mini 3 Pro
The Mini 3 Pro is by far the priciest drone on this list of best beginner drones with camera. However, it's also the most excellent option for novices with substantial spending limits. In almost every regard, it's an improvement over the DJI Mini 2. However, its tri-directional obstacle avoidance sensors are the most practical. These not only provide a safety net when flying over tree branches, but they also make a lot of automatic modes like FocusTrack. We found this to be quite helpful during our testing.
The Mini 3 Pro's camera is the other significant improvement over the Mini 2. During our daytime tests, the drone's 12.1MP 1/1.3-inch sensor delivered superb image quality with little noise up to its highest ISO 6400 level.[3] Its low-light performance is impressive for a tiny drone, thanks to the brilliant f/1.7 lens and dual native ISO technology.
The Mini 3 Pro is a good option for beginners – if you can stretch to its price tag. It has additional advantages, like the ability to shoot in portrait mode (without cropping) and the new optional DJI RC controller, which is a super-convenient way to fly the drone. It's no doub ourt best drone for beginners with good camera
The Evo Nano+
The Evo Nano+ is a creditable entry-level drone in the category of best drone for beginners with camera. Thanks to its sensor, it performs better in low light than the DJI Mini 2 and is nearly on par when dealing with windy situations. As a result, it is one of the best drones for beginners, especially if you love taking pictures of cityscapes at night and sunsets. Not to mention if you require a high-performance drone that is also lightweight enough to comply with Europe's strict weight regulations.[4]
The Evo Nano+ should be at the top of your list if you seek an excellent substitute for DJI's products.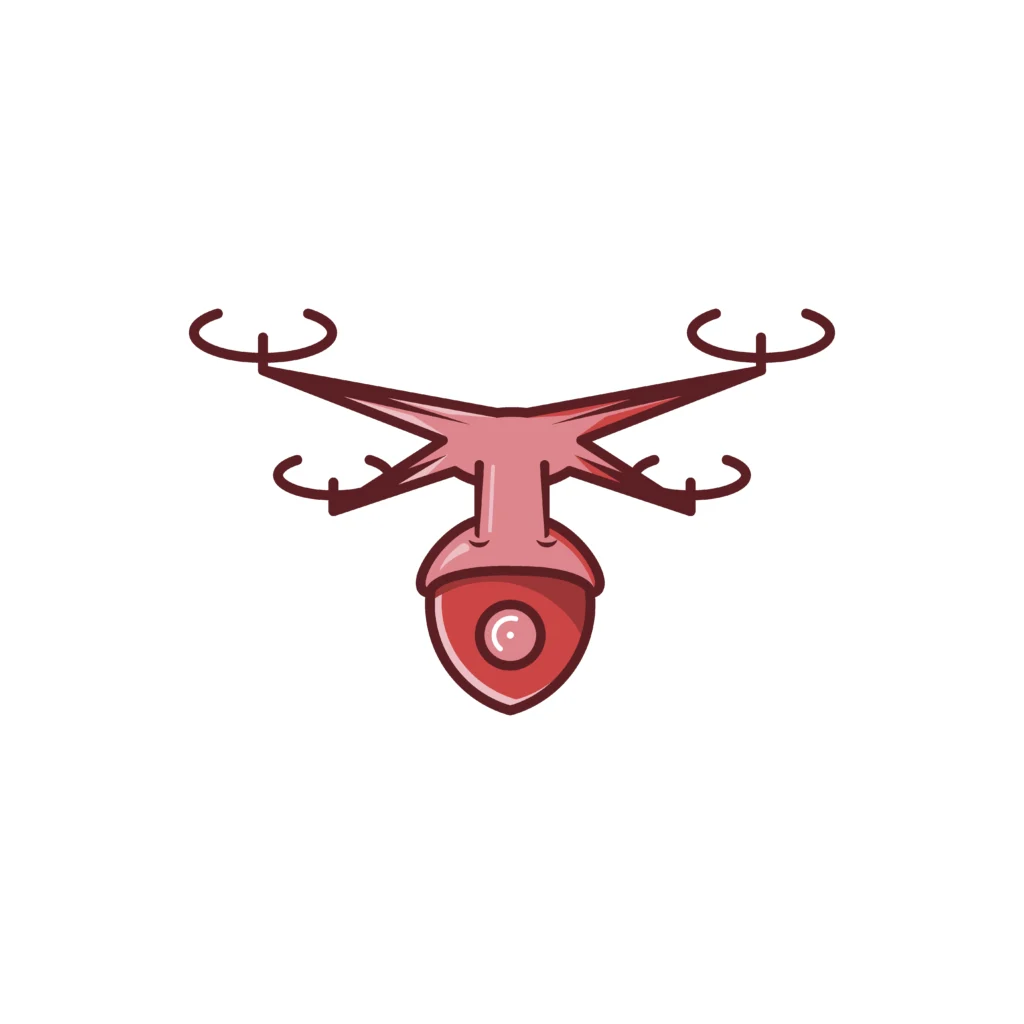 How To Choose The Ideal Entry-Level Drone For You
Beginner drones come in diverse sizes and forms, but the top models always have a few essential characteristics. The price of a drone can vary depending on the features or camera quality you require. There is an inverse relationship between price and performance in technology, with more expensive models offering more fantastic resolution videos, larger image sensors, and extended flight periods.
Keep in mind that if you're searching for a novice drone with a camera, you'll need to pay a little more to get valuable footage. At a minimum, choose a camera with 1080/30p capabilities. You can carefully study the controls and gauge how responsive the drone is to control inputs if the drone is content to hover in one spot.
Additionally, consider the locations where you intend to fly the drone. A small toy model will do if you're content to stay inside or in protected areas close to your home. However, if you want to take your drone on more ambitious flights, you'll need one that can stand up to wind gusts and crashes.
Compare prices to ensure you get the best drone deal available. Don't forget essential factors such as foreign licensing laws. Ensure you are familiar with your drone's features, functionalities, and applicable local laws.
What you want to photograph will determine which drone is ideal for you. The more money you spend, the better images and movies you can produce, and a likely increase in range, battery life, and advanced functions. Unlike racing drones, designed for speed and agility, photographers and videographers are more likely to need steady, smooth control and the ability to hover.
You'll need a few extra batteries, propellers, prop guards, and a quick charger, so you don't have to wait hours to fly again. You'll likely crash, resulting in repair expenses, such as shipping the vehicle back to the manufacturer for repairs or replacement parts. Make sure it is simple for you to achieve this.
Is A License Required To Operate A Drone?
There is strict regulation of drone flying according to drone laws. This aims to ensure that everyone can fly safely, especially around sensitive areas like airports and national parks. When camera-equipped drones fly over homes, privacy issues are another issue that drone rules attempt to address.
A drone under 250g in weight does not need to register with a civil aviation authority in several countries, including the United States. While you must still abide by all local drone regulations, such as always keeping your drone in your line of sight, registration is frequently unnecessary.
Though not all nations experience this, drones under 250g used to be exempt from registration requirements in the UK. Now that this has changed, owners of any drone equipped with a camera must register the aircraft with the Civil Aviation Authority to obtain an Operator ID. If you're 18 years of age or older, you can do this for £9 each year.
You'll also need a Flyer ID if your drone weighs more than 250g. You must pass an online test with 40 multiple-choice questions to receive this. The Drone Code contains all the ideas to make you a safer flyer.
You won't need either ID if your drone weighs less than 250g and doesn't have a camera. However, you must still confirm that you are flying your drone following UK drone regulations. Under the Drone Code, you must always keep an eye on your drone, fly no higher than 120 meters above the ground, and stay at least 150 meters away from populated areas. Additionally, you must stay clear of restricted airspace, typically found near airports.
Conclusion
Several reasonably priced drone options offer different features, video quality, and price combinations to suit any drone enthusiast. As a beginner, there are excellent options that allow you to dive into a world of possibilities. Taking a cinematography course can be beneficial to your professional development.
Sponsored Listings
Reference
[1] Powerful Performance "DJI Mini 2" DJI, 2022
[2] New to Drones? No Problem "Tello" Ryze Tech, 2022
[3] Mini 3 Pro Camera Specifications "In-Depth Review of the DJI Mini 3 Pro: A Professional Drone for Under $1,000" DroneLife, 2022
[4] Autel Evo Nano+ Review: Performance "Autel EVO Nano+ review" Space, 2022