Text Message Marketing Service In 2023
---
Customers engage with text message marketing service much more than email marketing campaigns. Because a text can only contain a certain number of characters, you must be concise. Texting has a more direct and intimate vibe. Additionally, it has an urgency. In contrast to the 4 in 5 emails that never get opened, 97% of all text messages get opened within three minutes. The procedure is made simple by the top text message marketing platforms, which can seamlessly combine with your marketing initiatives. User-friendliness, price, functionality, and integration possibilities are all used to identify the best text message marketing service.
Sponsored Listings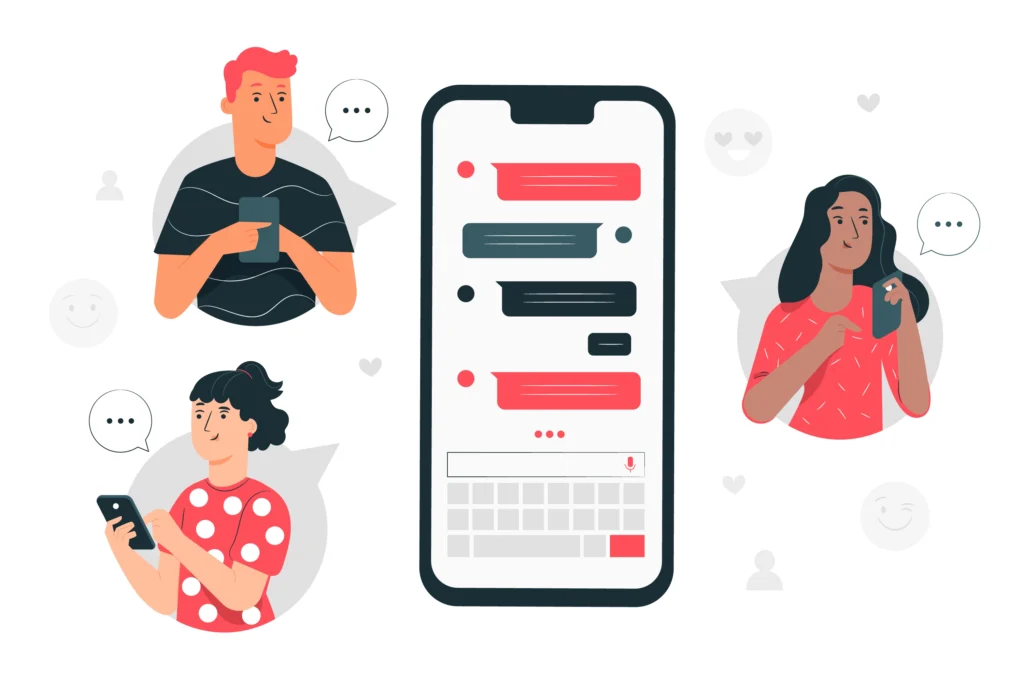 What Is The Best Text Message Marketing Service
Text messaging marketing services should offer much more than just texting. They should assist you in identifying your target demographics, connecting with them, and monitoring how they respond to your messages.[1] Below is a list of characteristics that will be most valuable to your company.
Analytics And Reports
Your texting platform should track responses and other metrics to show what worked and didn't with your current and previous campaigns. This will help you enhance the performance of your upcoming campaigns.
Automation
The finest text message marketing providers offer useful automation features whenever you want to send the same text message repeatedly, such as reoccurring reminders.
Contact Management
Your campaigns won't be successful if your contact list is full of outdated phone numbers that prevent customers from receiving your messages. The top text message marketing services make it simple to import lists, add contacts, and scrub lists to remove any inactive numbers.
Personalization
By making each text message specific to its receiver, you may increase the effectiveness of your campaigns. Inquire about service providers who let you tailor your communications depending on information like a customer's full name, birthday, and ZIP code.
Drip Campaigns
Drip campaigns are predetermined circumstances that activate actions during automated customer journeys. For instance, when a consumer subscribes, a welcome text is sent, and they get a thank-you text when they make their first purchase.
Integrations
Most text message platforms can sync data and operations with other programs, such as email marketing programs like Mailchimp and Constant Contact.[2] Templates for your most popular message kinds will help you save a ton of time. Look for a service provider that has campaign-inspired templates. You ought to be able to design your templates and store them there.
Multimedia Messaging
MMS messages let you transmit up to 1,600 characters of text along with images, videos, and audio elements.
Mobile Keywords
Depending on your package, your provider should let you select several keywords to represent your consumers' varying likes and preferences. A new subscriber will pick the keyword most accurately describes the goods and services they wish to hear from messaging.
Scheduling
It is possible to schedule text messages for your target audiences on several platforms. It's best to schedule campaigns weeks in advance so that you can put them up and make sure that clients receive them at the appropriate times.
Surveys
With the best services, obtaining consumer input is made simple using polls and surveys. Discover how to use SMS polling for your company.
Text-To-Landline
With this function, text messages can be sent and received using the landline phone number for your company without affecting your voice service.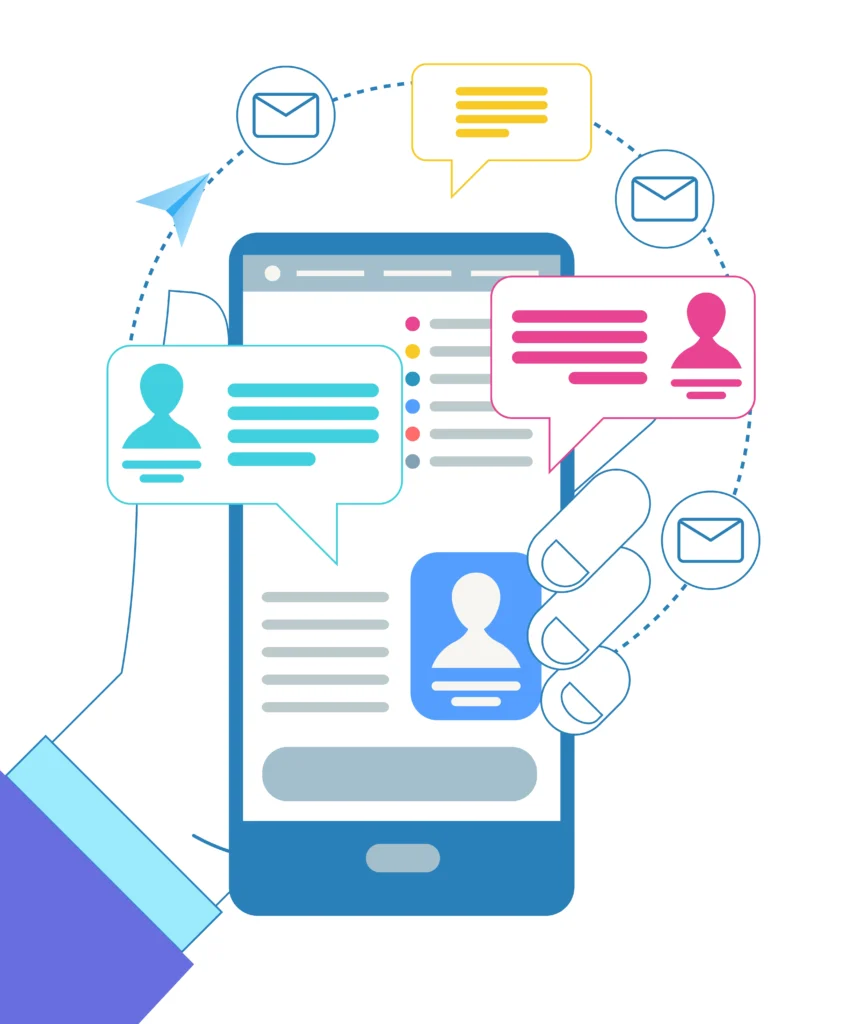 Text Messaging Marketing Services
Many text messaging marketing services are available because SMS marketing is a vast global industry. However, the majority of them aren't suitable for small businesses. Unlike smaller businesses looking for a more personal relationship with their customers, many of these apps are created for large organizations, political campaigns, and other groups that send thousands of SMS per day as part of a marketing campaign. Similarly, many so-called "apps" are API services that programmers can use to incorporate SMS functionality into their projects rather than being subscription-based services that you can access right away.
Textedly
With adaptable, scalable text message marketing capabilities, Textedly is a powerful SMS marketing platform for businesses of any size or style. These functionalities are available at meager prices across 12 pricing tiers, ranging from 1,200 to 240,000 monthly messages. As a result, the platform is easily scalable and is, therefore, our top choice for scalability.
EZ Texting
EZ Texting is one of the best text messaging marketing services with advanced capabilities due to its user-friendly design and various functions. Among its tremendous array of tools, its native Shutterstock integration stands out. Based on your message, this integration will automatically propose top-notch stock photos you can add to your multimedia messages with just one click.
SimpleTexting
With SimpleTexting's segmentation and automation tools, you can target the right audience at the right time for your marketing campaigns. Through its interface with Mailchimp, you can easily share contacts across your text message marketing campaigns and email marketing lists. Additionally, one-on-one direct messaging is available, which facilitates effective and straightforward communication with your clients and potential clients.
Podium
Podium is a fantastic platform for increasing customer engagement and boosting conversions. It also functions as text message marketing software, allowing you to communicate with your consumers by text message. It takes very little training to get your team up and running with Podium because it is so simple to use and understand. It works best for small firms seeking simple customer relationship management solutions (CRM).
Thryv
Thryv offers a variety of business management tools in addition to its text message marketing service. Its simple yet versatile platform can streamline operations while spurring the company's expansion. All incoming and outgoing communications appear in one place via a simple user interface that integrates with Facebook, text, Instagram Direct Messenger, and email, among other services. Through Thryv's bill payment interface, you may request payments, lower outstanding balances, and keep an eye on your online reputation thanks to automatic review requests and new comment notifications.
SlickText
SlickText is a low-cost, simple-to-use text message marketing service that offers exclusive client loyalty tools. SlickText can be used to create a comprehensive loyalty rewards program, text-to-win competitions, mobile discounts with special coupon codes, and text-to-win promotions.
ProTexting
With ProTexting, you get a clear, color-coded dashboard and features that are easy to use that let you see what your customers will see on their phones. It is the best text message marketing service in terms of ease of use for these two main reasons.
Twilio
Twilio has some of the best marketing analytics capabilities among the text messaging marketing services evaluated. The Messaging Insights interface lets you see critical KPIs guiding your future efforts as you delve further into your marketing tactics. More in-depth analyses of your engagement successes and areas for improvement can be found in advanced message delivery reports.
Tatango
Tatango delivers an effective, real-time text message marketing service that enables mass messaging at rapid speeds for organizations, political campaigns, and companies with exceptionally huge contact lists. Two-way messaging, complex workflows, message analytics, segmentation, and other features essential for successful interaction are all available through its clear and uncomplicated interface. The platform makes it simple to share contacts and interact across platforms by integrating with some major CRM providers and leading email marketing services. By interacting with your audience on your terms, you may spread your words to a broader audience.
Conclusion
Find a text message marketing service that provides many options for getting started with text marketing. Your platform should have a simple user interface, a navigable dashboard, and a dedicated phone number so clients can call you from one location.[3] To save time on message composing:
Look for a platform that supports automation, including templates.
Target different contact list segments with tailored messaging.
Search for software with the appropriate reports for your company among the customer service and lead management systems you can integrate with your platform.
Sponsored Listings
Reference
[1] Customer Engagement "6 Benefits of SMS Marketing" Smart Insights, 2020
[2] Business Text Messaging "9 Must-Have SMS Integrations In Your Business Text Messaging App" Common Sun, Inc, 2022
[3] Business Phone System "10 Steps for Setting Up Your Business Phone System" Nextiva, 2021