Kitchen Renovation Costs In 2023
---
Associated kitchen renovation costs can confound homeowners. A total kitchen redesign is difficult to estimate precisely because every project has different requirements, features, oddities, and fixes. You can choose between inexpensive and luxurious materials. Additionally, installers around the country offer varying prices for the same services.
Sponsored Listings
Many homeowners and families spend a significant portion of their day in the kitchen, preparing meals, conversing, making lunches, and doing other daily activities. A simple makeover can improve the quality of time spent in your house with a bright, modern kitchen. But how much does a typical kitchen renovation cost?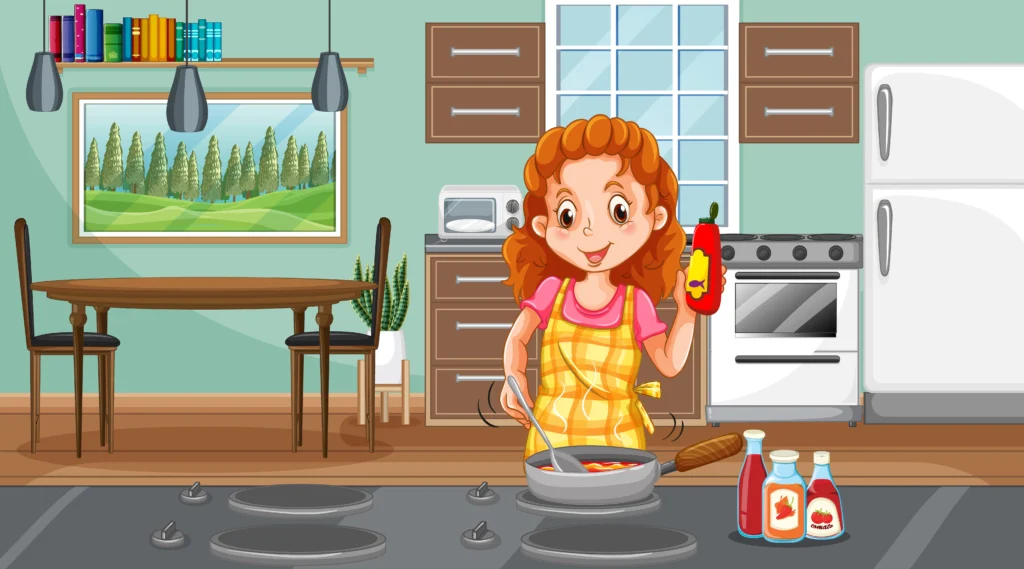 Average Cost Of Kitchen Renovation
The average kitchen price in the United States is $25,000, while the typical price range is between $13,700 and $50,000. These sums span a wide range of renovations, from inexpensive changes that are essentially facelifts to pricey additions that feature an entirely new design with custom cabinets and furnishings. Both the cost and the kind of materials you choose will be influenced by labor.[1]
There is no better place than the kitchen to start remodeling because it significantly increases the house's value. Whether you DIY your project or work with a general contractor or installer will affect the initial renovation cost. An average kitchen makeover in the country is roughly $25,000. But that figure needs to convey the situation entirely. The cabinets' style, color, and finishes will affect the cost. You will most likely pay the lower end of that pricing range if you select simpler cabinets and finishes. It will be vice versa if you choose more elaborate design features.
What Is The Kitchen Remodelling Trend?
The popularity of remodeling a kitchen is still rising. One reason is that they frequently significantly increase a home's resale value. In 2022, an $80,000 kitchen renovation netted, on average, 56% of its cost when the house was sold. The average return on a smaller $28,000 remodel was 71%.[2]
Because they frequently focus on resolving practical issues, small kitchen renovation cost can have higher returns on investment. They often have more adaptable design elements. Personal taste and aesthetics are commonly given the first emphasis in more expensive undertakings. Although prospective buyers will be concerned that the plumbing and appliances function, most won't require a kitchen with elaborate decorations.
It's best to create a kitchen you'll adore unless your objective is to sell your home instantly. If you intend to stay in your house for many years, choose your furnishings carefully and take pleasure in them. 40% of homeowners wish they had spent more money renovating their kitchen. The decision to omit more organizational features was their biggest regret.
Do I Need to Remodel My Kitchen?
It's time to start planning your redesign if your kitchen exhibits any of the issues listed below.
Inadequate storage
Old or damaged appliances
Cabinet or tile damage
Peeling or cracking Floor
Countertops that are cracked or moving
Remodeling your kitchen extends beyond the allure of creating the kitchen you've always wanted and making required repairs. It also increases the resale value of your home, gives it a modern look, makes it safer for your family, and more.
How Much Does A Kitchen Renovation Cost?: Factors To Consider
When homeowners search for the "cost of a kitchen makeover," they'll probably discover there isn't a universal solution. On average, kitchen remodels cost between $75 and $250 per square foot. This can seem like a vast range, and it is. The quality of the materials frequently determines prices, so variations can be substantial. This range is an effective tool for budgeting. Knowing your overall maximum budget and allowing a percentage to cover unforeseen costs can help you choose the materials for each of the following criteria to fit your spending limit.
Labor
An average kitchen makeover will cost between $3,500 and $6,000 in installation and labor, but this price is also negotiable.
Windows And Doors
These can cost $920, or around 4% of the budget. This will take up more of the cash in a kitchen that has deck access compared to an open-concept kitchen with few or no windows.
Countertops
The cost will vary depending on the homeowner's material selections and the total countertop space required in the kitchen layout. The national average places this amount at around $2,300. Materials for countertops could be Aluminum with stainless steel, Soapstone, or Corian.
Kitchen Flooring
These come in various materials, just like kitchen countertops. The least expensive options typically include laminate, linoleum, sheet vinyl, and tile. The most costly flooring alternatives are ceramic tile, wood, and natural stone, with cork and concrete offering other options. The choice of flooring will be influenced by the homeowner's use of the kitchen and design preferences, and durability requirements.
Lighting
Lighting can cost anywhere from $500 to $2,000. It's recommended that the lighting plan accounts for about $1,150, or 5% of the anticipated budget.
Backsplash
The average cost of all the supplies and labor to build a new backsplash is between $600 and $1,300. Because labor costs make up around 40% of the total cost, if you're a handy DIYer, you can cut the cost of this job in half by taking on the project yourself.
Ceiling And Walls
The average amount allotted for the walls and ceiling is 5% of the total budget, or $1,150.
Plumbing And Faucets
Plumbing expenses will be low if the kitchen's layout stays essentially the same because the water and gas pipes can remain in place. An average makeover costs 4%, or $920, to replace the plumbing and faucets. This proportion will be much greater if there is significant pipe rerouting involved.
Hardware And Cabinetry
The price of kitchen cabinets and hardware will typically account for 29% of the budget or $6,670 on average. Before setting a final budget, price out the cost of high-quality hardware you like. Hardware is not an incidental expense; it bears the brunt of daily use.
Appliances
Appliances come in various grade levels and finishes, including stainless steel, black stainless steel, black, and white. Depending on the type and number, appliances can range in price from as low as $200 to $5,000 or more. Custom built-ins with high-end features might cost $10,000 or more. The average appliance budget is roughly 14%, or $3,220, although luxury selections can inflate this figure.
Electrical Work
It is a small project if the electrical work is done as part of demolishing the existing kitchen. Electricians often charge $50 to $100 an hour for labor. The costs to tear out finished work to replace wiring and the added expense of rush jobs can be unexpectedly high.[3]
How Can You Reduce The Cost Of A Kitchen Renovation?
You can redesign your kitchen on a budget and get the look you want. Here are a few strategies to cut expenses:
Shop Wisely
To find deals:
Start looking early and take your time.
Search for similar designs at less expensive retailers if a product you like is out of your price range.
Try shopping at scrap shops and reuse centers as well.
Keep The Arrangement As It Is
If you move any plumbing, gas, or electrical equipment, your budget will increase. Get a design that keeps your kitchen's current footprint intact or makes minor changes to save money.
DIY
You may save up to 30% on the cost of your complete remodeling job by acting as your general contractor.
Spend Less On Countertops
To save money, pick less expensive countertop materials. Be aware that many buyers prefer stone surfaces like granite or quartz if you plan to sell soon.
The Right Questions To Ask
Verify a contractor's credentials and licensing before hiring them, and inquire about any previous projects they have handled. Before picking one to deal with, seek quotes from different contractors. Be ready to ask your contractor questions, such as how many years of experience they have, how long they have worked with their subcontractors, and whether or not warranties and insurance cover their work.
Conclusion
When considering kitchen renovation costs, remember that the kitchen is the room that may make or break the comfort factor of your home. A modern, appealing kitchen can attract people to your house. Remodeling your kitchen is ultimately more than just an investment. You take care of and support your family there. It is in the kitchen that you host friends and visitors. It serves as the central nervous system of your house and is where you think, talk, and relax. Enhancing the kitchen's usefulness and aesthetic appeal is its ultimate goal. The homeowner's desired budget, period, and kitchen size will determine whether this entails a minor update or a total renovation.
Sponsored Listings
Reference
[1] Kitchen Remodels "Cost To Remodel A Kitchen" Houzz Inc., 2022
[2] Remodel Cost "How Much Does A Kitchen Remodel Cost?" Forbes Media LLC., 2022
[3] Updated Kitchen "How Much Do Electricians Charge" Home Inspection Insider, 2022