Health Administration Job Description
---
A health administration job description involves overseeing the daily administrative operations of hospitals and other healthcare facilities. Health administrators, also known as health care managers, account for organizing and managing all medical services.
Sponsored Listings
As a health administrator, your role will be to ensure that a healthcare institution delivers the best possible care to its patients. At the same time, ensure that all corporate KPIs are met, and all rules and regulations are followed. Daily operations include nursing, food service, facility maintenance, groundskeeping, transportation, administration, and marketing.
If you are interested in this position, you must have a bachelor's degree in health care administration or a closely related field. It is also essential for the ideal candidate to possess any necessary medical licenses required by the state, as well as a minimum of eight years of experience in an aged care facility in which they have assumed increasing responsibilities.
Besides keeping patient information private, you will also be responsible for administering Medicare benefits according to the plan, obtaining the benefits for the patient from Social Security, and applying those benefits correctly to the patient's account.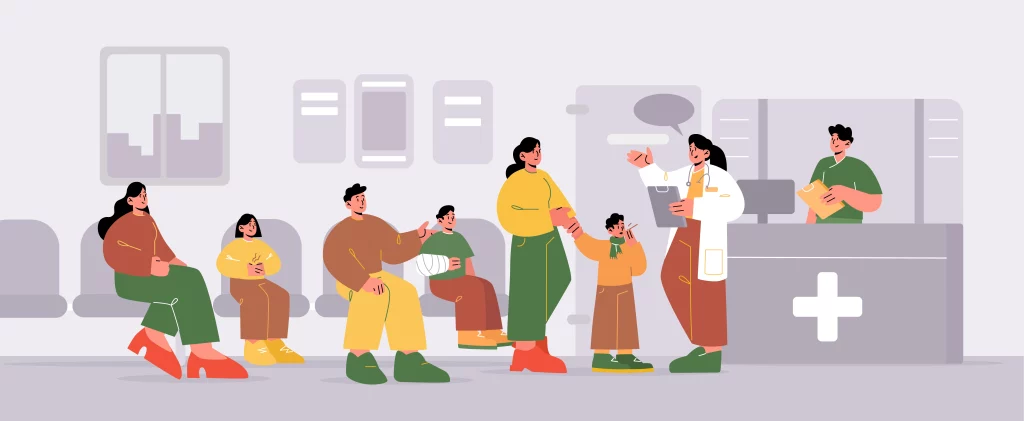 Obligations And Duties Of A Health Administrator
Successful health administrator tries to provide their community with a smooth healthcare experience. They oversee the professional and administrative support staff's workflow within the company. A health administrator also advocates for medical services and good lifestyle choices within their workplace and community[1]. Other responsibilities could include:
Hiring, fostering, and overseeing professional and support employees
Making plans, policies, and procedures for services and initiatives related to health and wellness
Make sure that all rules and regulations are followed
Create connections between the community and government, professional, and healthcare institutions.
Create and oversee the business's organizational structure.
Within the organization, encourage and implement professional growth.
Control health departments, programs, and services
Make sure all patient paperwork is filled out incredibly accurately.
Accountable for achieving all organizational objectives
Surpassing requirements for patient safety
Monitor the patient's dietary requirements
Make sure food preparation adheres to the rules for food safety.
Control the program for facility and grounds upkeep.
Determine your workforce needs and make the right hires to serve the population.
Accountable for ensuring that the staffing strategy satisfies the needs of the patient population
Organize interactions with suppliers to guarantee high-quality and prompt service.
What Qualifications Do Healthcare Administrators Require?
The patients' experience and the quality of care must be a priority for healthcare administrators. The following are some of the most crucial abilities and traits of a good healthcare administrator:
Business Management Abilities
Having these abilities makes sure that healthcare administrators are productive and fiscally responsible. A vital component of a hospital administrator's daily job is communication. They must communicate clearly with employees, doctors, and insurance collectors.
Teamwork
To improve their healthcare institution, healthcare administrators collaborate as a team.
Organization
The achievement of time-sensitive tasks and practical goals is essential to running a healthcare facility.
Clinical Knowledge
Healthcare administrators must understand patient care, which is why nurses are drawn to the field.
Budgeting
Budgeting millions of dollars is key to a hospital's financial success.
Quality Control
Healthcare administrators must hold themselves to a high standard and be flexible in their objectives to achieve these requirements.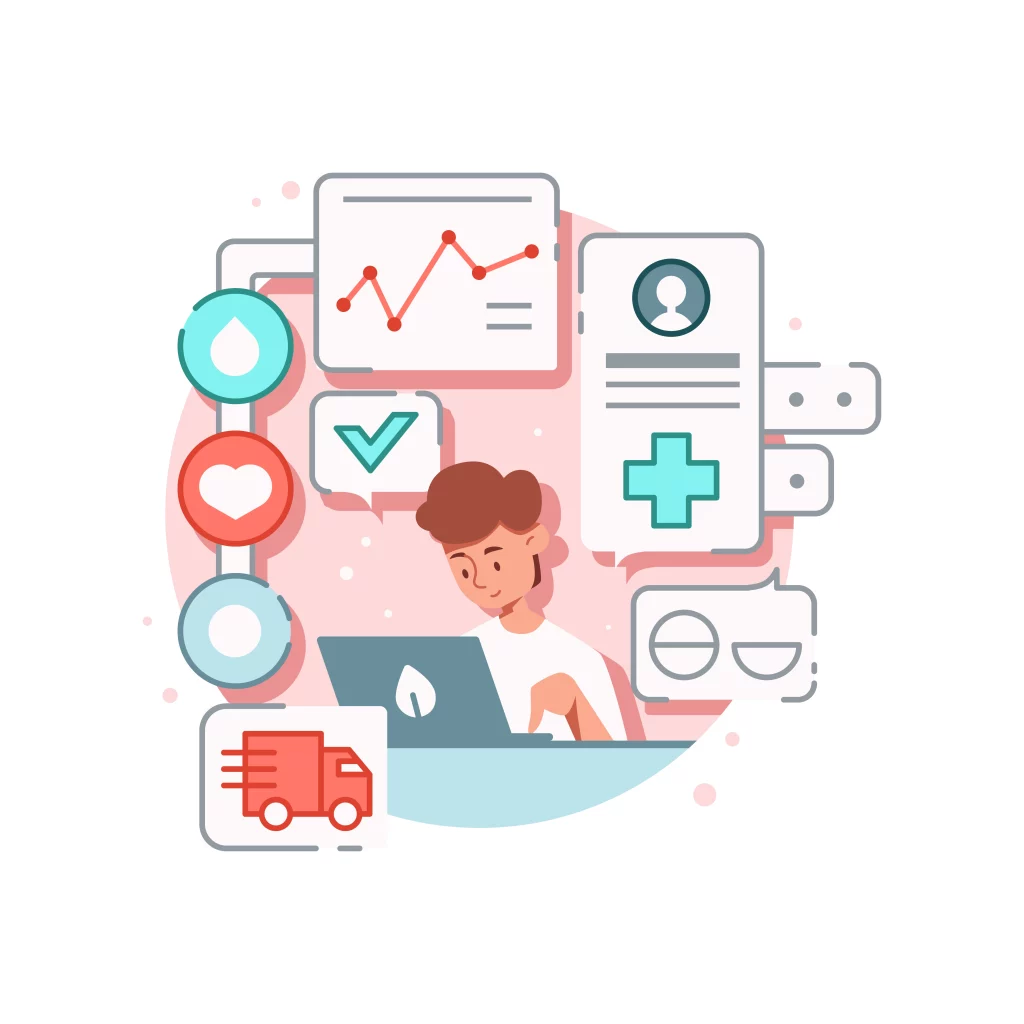 Getting Into The Health Administration Field
The doctors, nurses, surgeons, and technicians frequently contact healthcare administrators. Health Administrators oversee how healthcare organizations run, but they rarely interact with patients receiving treatment there.
An administrator's responsibility is to influence facility operations and enhance patient satisfaction[2]. Careers in healthcare administration are crucial for effective and successful healthcare facilities.
Healthcare administration is a crucial, secure career for those interested in enhancing healthcare policy due to the ongoing demand for healthcare facilities, from hospitals to nursing homes.
What Training Do You Need To Become A Health Administrator?
Generally, healthcare administrators must possess at least a bachelor's degree in healthcare management before applying for a starting position[3]. Through this degree program, you will learn the principles of healthcare management and business management to understand every aspect of the healthcare industry, including budgets, strategies, and communication.
Employers often require applicants to have a master's degree in health leadership or an MBA in healthcare management to demonstrate knowledge of person-focused and culturally appropriate care principles. A postgraduate degree will provide a deeper understanding of complex management strategies, large-scale leadership principles, and organizational strategy.
In many cases, employers prefer candidates with healthcare experience for positions in health administration. To take on more significant leadership roles within a company, you must have this experience. Select the healthcare leadership degree that best fits your intended position.
A bachelor's degree in business administration, healthcare administration, or a similar discipline is required of applicants. For a candidate with enough experience, a degree in administrative studies, business management, or the health sciences is also suitable. For those who want to continue their education in the field of health administration, numerous postsecondary schools provide extra training and resources. So, besides their bachelor's degree, some candidates may possess a master's degree or another academic certificate.
Criteria For Experience With Health Administrators
Ideally, organizations want to find candidates who deeply understand healthcare systems, initiatives, and services. A relevant skill set and knowledge of the sector are provided by experience working as an assistant health administrator or in an internship program. Understanding the responsibilities carried out by different medical professionals, such as doctors, registered nurses, specialists, and other support professionals is a plus.
Salary Expectations For Health Administrators
The average annual wage for a health administrator in the US is $74,561. Actual pay will vary based on geography, experience, and employer size.
What Makes A Healthcare Administrator Suitable?
The ability to analyze situations critically, solve problems, and apply logic is key to becoming a successful healthcare administrator. They must also possess excellent leadership and management skills to motivate and inspire their staff to provide the finest treatment for patients.
Conclusion
Health administration job description requires they work in many different settings, including clinics, hospitals, and diagnostic centers. Additionally, they can collaborate with governmental organizations, pharmaceutical firms, and insurance firms. Healthcare administrators have many employment opportunities, from Human Resources to hospital Chief Executive Officers.
Sponsored Listings
Reference
[1] Empower Patients Through Healthcare Advocacy "Why Healthcare Advocacy Is Important" Tulane University School Of Public Health And Tropical Medicine, 2021
[2] Management Functions "Learning How To Manage The Health Care Organization" Springer Publishing, 2022
[3] Education Requirements "Do I Need To Be Certified To Be A Healthcare Administrator?" Healthcare-Administration-Degree.Net, 2022