Fleet Monitoring System: What Exactly Is It?
---
An effective fleet monitoring system helps businesses of all sizes get more from their fleets by managing vehicles, drivers, equipment, and jobs more effectively. The best fleet monitoring systems can make the procedure simpler, more efficient, and more economical. You can use this program to manage your fleet's vehicles, trucks, and vans, from scheduled maintenance and component inventories to real-time location tracking and document storage.
Sponsored Listings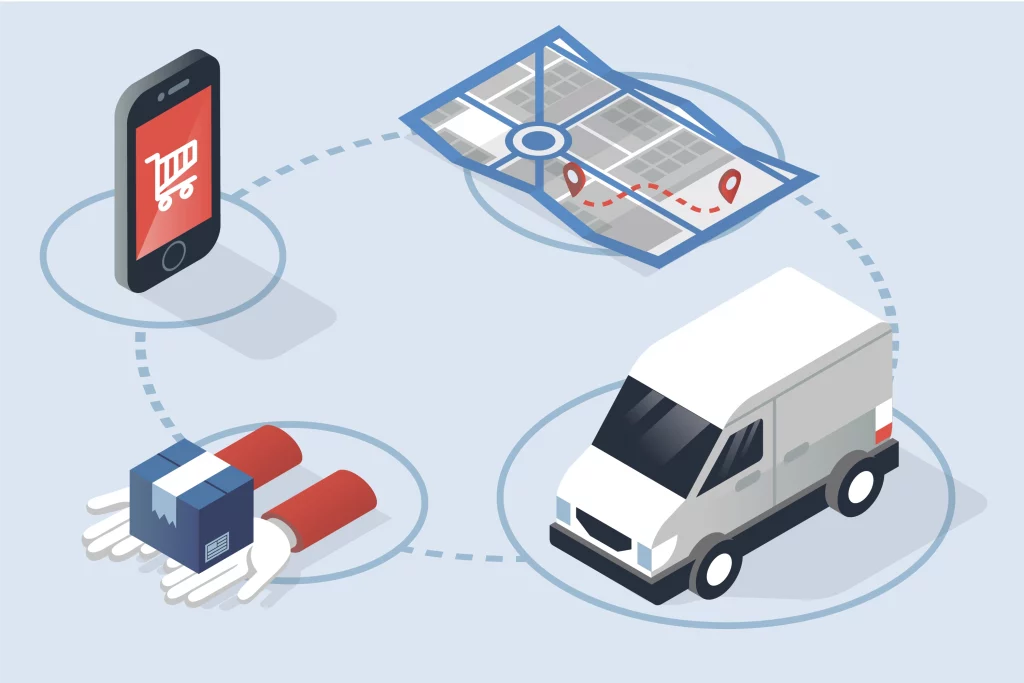 Types Of Fleet Monitoring Systems
There are many fleets monitoring systems—each with unique capabilities and solutions to the many challenges of tracking fleets.
Here are some of the best tools.
AUTOsist
Small to medium-sized fleet management organizations can track and manage fuel and maintenance data from a single, centralized platform with the help of the fleet tracking and maintenance software AUTOsist. AUTOsist seeks to provide a precise fleet tracking and maintenance solution with service history records, service reminders, and maintenance technology.
Tracking locations in real-time
No evocative characteristics
Real-time odometer syncs, parts inventory management, and maintenance reminders
Fleetio
Fleetio Manage helps businesses manage vehicles, equipment, maintenance, the total cost of ownership, gasoline, and more with simplicity. It is a complete system of records for your fleet. Fleetio provides straightforward and thorough control of all regular fleet activities, including maintenance management, fuel tracking, and parts and inventory information. Fleetio provides fuel card integrations, maintenance shop interfaces, and Geotab telematics integrations from many top suppliers. Every subscription includes unlimited account users, complete online and mobile accessibility, including native apps like Fleetio Go, and all-inclusive support.
Real-time location monitoring
Unique characteristics
Tracking of fuel, mileage, and time, integrated purchase orders, and service history
Azuga
While Azuga compares favorably in terms of capability with other GPS tracking systems, its ease of use sets it apart. Thanks to its user-friendly interface, you can access a variety of data on your vehicles and drivers in almost real time. These factors significantly shorten the learning curve for companies looking to increase driver safety, minimize vehicle maintenance costs, and increase fuel efficiency. Azuga is the best GPS fleet tracking service for companies concerned with ease of use, offering plug-and-play hardware and round-the-clock customer assistance.
Real-time monitoring
Unique characteristics
Geofencing, predictive maintenance for improved prevention, and driver scoring
Rhino Fleet Tracking
A vehicle fleet tracking service that features GPS tracking and route management capabilities, after-hours notifications, and reporting, Rhino Fleet Tracking offers a vehicle fleet tracking service for businesses of all sizes. Users can gain insight into their fleet and employee behavior, including routes, time spent on tasks, speed, ignition on/off reports, idle periods, fuel consumption, and more, by using the cloud-based software in conjunction with a vehicle tracking device tailored to the specific needs of the business.
Onfleet
In addition to route optimization, auto-dispatching, delivery analytics, and customer communications, Onfleet provides a cloud-based fleet management solution. Apps for iOS and Android include features including conversation, proof of delivery in real-time, and driver tracking. Deliveries in various global markets are supported by Onfleet, including those in the grocery and prepared food, furniture, courier, pharmacy, and other sectors.
Users can identify drivers, clients, and pickup/delivery assignments using Onfleet's many filters and search options, such as text, time, or status-based inquiries. The solution includes a platform for internal communication that lets users interact with employees and receive real-time information on specific jobs. Users can examine numerous metrics using a custom reporting and analytics engine that is also offered.
Real-time location monitoring
Unique characteristics
Route optimization, delivery confirmation, and ETA alerts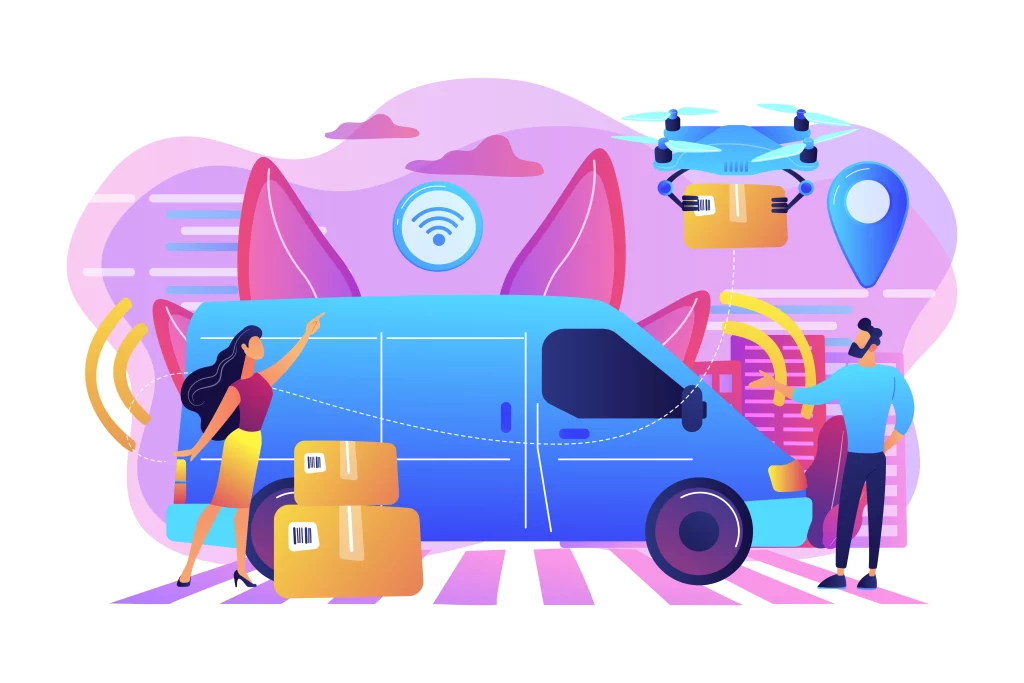 Pros Of Fleet Monitoring Systems
The management of a company's fleet of commercial vehicles is done to increase productivity and cut costs while maintaining customer satisfaction and safety standards[1]. These systems can offer fleet managers a real-time dashboard to track performance and maintenance, ensuring smooth operations.
Fleet managers may examine vehicle movement and position, driver performance, fuel usage, and potential delays in real-time, thanks to fleet management apps.
Software for fleet management can guarantee:
a reduction in paperwork, error rates, and interference opportunities
tracking in real time of both stationary and mobile assets
fuel efficiency improvement
increased client satisfaction
How to Choose The Best Fleet Monitoring Systems
When choosing the suitable fleet monitoring system for you, Real-time tracking, maintenance alerts, and driver information are necessary. However, there are additional requirements as well, such as:
Driver Control
Driver management involves monitoring and assessing crucial driving factors like acceleration, abrupt braking, speeding, and excessive idling[2]. The drivers can make improvements when you give them input so they can:
boost productivity and efficiency of drivers
reduce the likelihood of accidents
use less fuel
enhance driving performance
The retention of drivers also rises when you invest in creating healthy driving habits.
Observing Service Hours
It's a good idea to select software that helps keep your drivers safe and in compliance with their duty hours and keep your fleet up to date. While getting items to their destinations on schedule is crucial, it's also essential that truckers take required breaks after long drives. Many fleet management apps monitor driving information, including speed and engine runtime. Along with DVIRs, your drivers should be able to log their driving hours, which will help you meet HOS requirements. You risk receiving a fine or losing your driving privileges if you don't monitor this data and ensure drivers are taking breaks.
Gps Tracking Technology
Fleet managers may check the real-time positions of their cars thanks to GPS vehicle tracking. This enables them to know the location of vehicles at any one time and whether they are in motion, sitting still, or parked. GPS tracking improves customer satisfaction by helping fleet managers maximize production and giving customers precise information about expected delivery dates. Most fleet management systems provide GPS tracking via the driver's phone.
Fleet Security System
An alarm system for your fleet can alert you to problems while your cars are in motion. For instance, an alarm system may alert the driver to turn off the engine if a vehicle has been stopped for a long time with the engine running. Consequently, there may be less fuel waste. It may also be necessary for the fleet manager to contact the driver if the driver keeps the engine running.
Operations Administration
The planning and monitoring of routes, the management of fuel, and the management of tasks are components of fleet operations management. Apps for fleet management that analyze historical data from logged trips and forecast upcoming events can aid in route improvement. This contributes to quicker arrival times and improved client satisfaction.
Fuel Control
A fleet operations budget's most significant expense is fuel. Route optimization automatically improves fuel efficiency, which reduces costs.
Mobile Apps And Device Compatibility
They enable drivers to submit real-time data into mobile apps for the fleet management tool after each delivery, automatically updating the status at all other locations. To ensure that all of your drivers are included due to the smartphone they pick, choose software compatible with iOS or Android.
Integrations Of Software
Fleet monitoring systems don't function independently. They must seamlessly mesh with all other corporate operations. Your software should be able to smoothly integrate with other business resources like CRM and inventory control, Accounting programs, Payroll applications, Telematics, app maintenance, gas cards, et cetera.
The best fleet monitoring systems will gather and handle data for you and analyze and interpret that data for you. Reports on alerts, gasoline, speed of the driver, and engine run time, among others, ought to be available. All this information can enhance performance and serve as a defense against unfounded claims.
How Much Do Fleet Monitoring Systems Cost?
You must consider every component of the overall cost for a comprehensive fleet management solution. Even for a small fleet, the costs associated with licensing and GPS tracking devices can add up. Depending on your demands, the frequency of your payments, and the number of assets in your fleet, the average cost of fleet management software can vary greatly[3]. Prices can range from $250 to $6800 annually, depending on your needs and how many vehicles you have in your fleet.
Keep in mind that if you choose a high-tier plan and require all the features, you should expect to pay, on average, around twice as much.
Conclusion
For your fleet monitoring system to be effective, you need to consider factors like fees and costs, features like real-time position tracking, service history tracking, simplicity, customer support, et cetera. All businesses can improve how they manage their fleets by lowering costs, boosting productivity, streamlining maintenance, and fostering safety.
Sponsored Listings
Reference
[1] Purpose Of Fleet Management "What Is Fleet Management? Fleet Management Definition" Motive Technologies, Inc., 2022
[2] Complications Of Operating A Fleet "Fleet Management Benefits" Mix Telematics, 2022
[3] Optimize Operational Costs "How To Justify The Cost Of Fleet Management Software" Vector, Inc., 2020