Average Plumber Salary In 2023
---
Peradventure you have interest in being a plumber; do you know the average plumber salary? How much do you know about plumbers? Our homes' and businesses' pipes are installed and maintained by plumbers. These pipes must be established and maintained for drainage, irrigation, sewage, and potable water.
Sponsored Listings
Plumbers can perform manual labor or operate in a design capacity, creating plans and assisting in streamlining the installation process. There are many different job options available in this field. Since there is less competition, some of the highest paying positions are in unique specialties.
According to survey data, licensed professionals tend to stay in the profession for their careers. This can be a very satisfying vocation. Even after the typical retirement age, many people continue working part-time to support the next generation by offering apprenticeships and educational opportunities.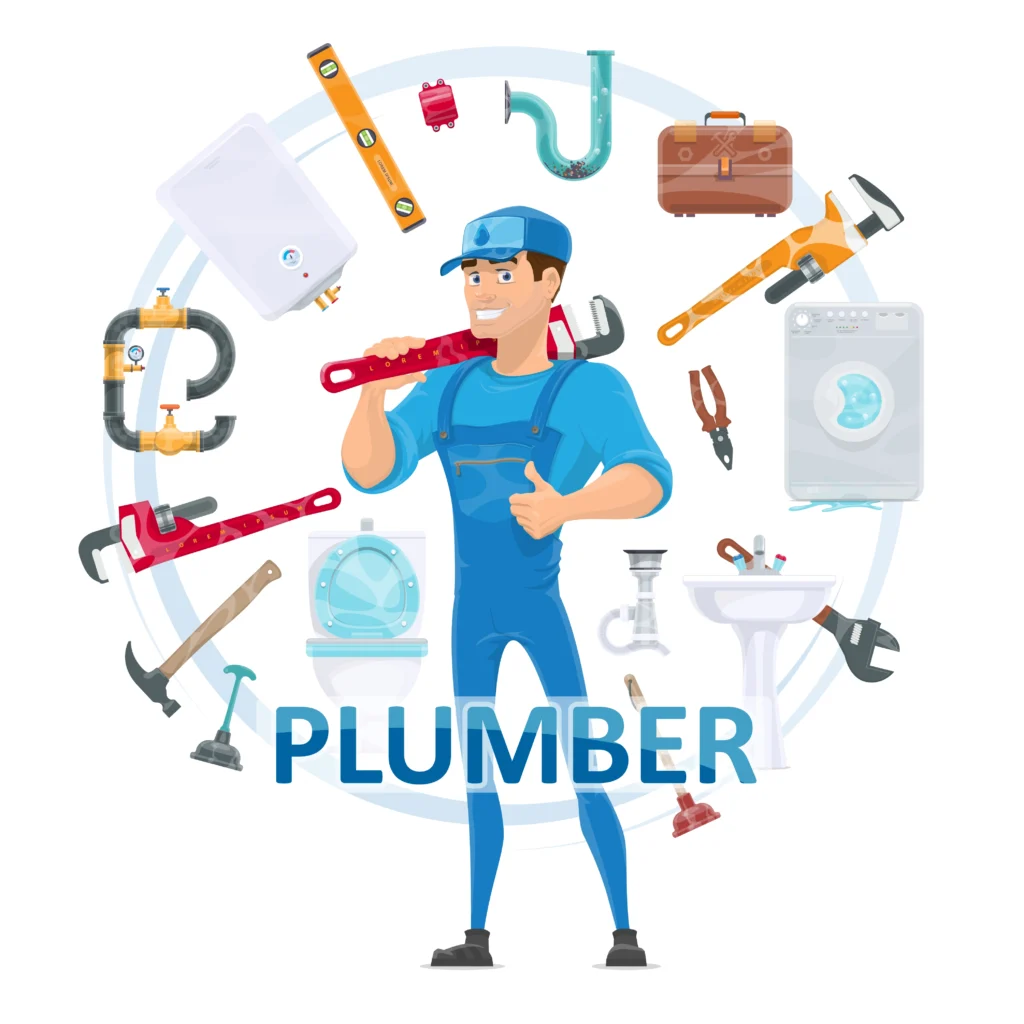 What Do Plumbers Do?
Installing and repairing piping systems and fixtures is a job for plumbers. Typically, plumbers do the following tasks:
Prepare client cost estimates
Read blueprints and abide by municipal and state building regulations.
Identify the tools and supplies required for work
Putting in plumbing and fittings
Examine and test installed pipelines and pipe systems.
Investigate and fix broken systems
Upkeep and repairs for plumbing systems
On construction projects, master plumbers may contribute to creating plans depicting the locations of pipes and fixtures.[1] Their advice ensures that a building's plumbing complies with building requirements, stays under budget, and harmonizes nicely with the placement of other components, such as electric cables.
Building information modeling (BIM), which enables workers from several professions to collaborate on developing a building's physical systems, allows for the digital creation of many diagrams.
Differentiating Jobs That Plumbers Do
Work On Piping Systems
Plumbers work on piping systems for water, gas, and other materials in residences, workplaces, and factories.[2] They put in appliances like dishwashers and water heaters and plumbing fixtures like bathtubs and toilets. They clear clog from drains, mend or replace damaged fixtures and pipelines, and clean drains. Additionally, plumbers assist in the upkeep of septic systems, which are underground holding tanks used to collect waste from homes without sewer connections.
Installing And Maintaining Pipelines
Installing and maintaining pipelines that may convey chemicals, acids, and gasses is the job of pipefitters and steamfitters, sometimes known as "fitters." Most of these pipes are found in industrial, commercial, and manufacturing contexts. Fitters install and maintain the heating and cooling systems in major office buildings and the pipe networks in power plants. Systems created for the movement of liquids or gasses under high pressure are their area of expertise. Others among the fitters can be gasfitters or sprinkler fitters.
Average Salary Of Plumber
What is the average annual salary of a plumber in the U.S.? As of October 27, 2022, the average plumber's income in the United States was $60,338; however, the average salary of a plumber range is $52,267 to $68,722.[3] Salary ranges can vary significantly depending on diverse crucial aspects, including schooling, credentials, supplementary talents, and the length of time you've worked in a given field.
Top 50 States With The Best Paying Plumber Jobs In The U.S.
Nine states have been discovered where the regular plumber wage is higher than the national average. Hawaii is at the top of the list, followed closely by Nevada and Massachusetts in second and third, respectively. Massachusetts outperforms the national average by 10.0%, and Hawaii continues this pattern by exceeding the national average by another $6,798 (12.6%) ($53,975).
Since the average income in these nine states is higher than the national average, moving to these locations is an excellent way for a plumber to develop financially.
In the U.S., the average salary for a plumber is $26.6 per hour. The lower end of that range, or the bottom 10%, earns about $36,000 annually, while the highest 10% earns $84,000.[4]
How much a plumber makes depends on their location. Plumbers earn the highest salaries in Oregon, Massachusetts, Montana, Washington, and Vermont.
Job Outlook
During 2021-2031, plumber employment is expected to increase by 2%, which is lower than the overall increase.
Over the next ten years, there are expected to be, on average, 48,600 opportunities for plumbers, pipefitters, and steamfitters, notwithstanding the modest expansion in employment. As a result, it is anticipated that most of these positions will be caused by the need to replace workers who change careers or leave the workforce due to retirement or other reasons.
The need for plumbers will be driven by both the need to maintain and repair plumbing systems in existing homes and other buildings and new construction. As states continue to embrace revisions to building standards that mandate the installation of fire suppression systems, the employment of plumbers is anticipated to rise.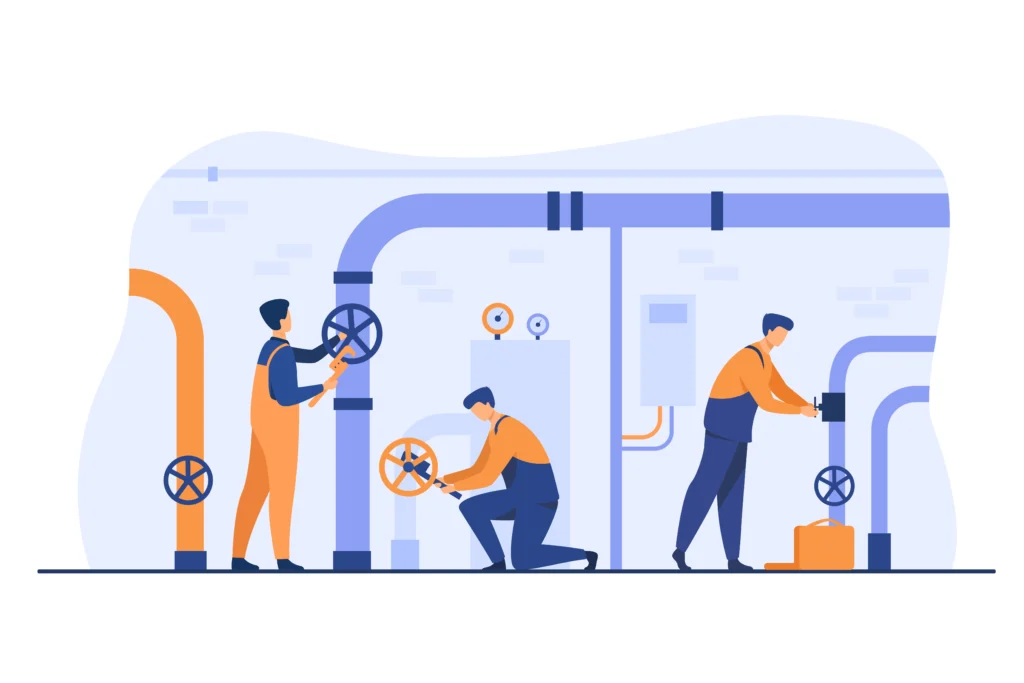 How To Increase Your Salary As A Plumber
Although plumbers already earn a respectable income, there are always opportunities to increase earnings. All approaches involve going above and above the call of duty, albeit some involve more work than others.
Certificates For Plumbing
One of the best ways to increase your work value is to obtain certifications relevant to your line of work. Certifications demonstrate your competence for the task at hand and your commitment to investing time and resources in improving as a plumber.
Increase Your Training
In the same way that earning certifications might raise your pay, more training might do the same. You can learn on the job by observing more seasoned employees or attend a local technical or trade school for classroom instruction. In any case, you'll raise your compensation and, thus, your value.
Keep Abreast Of The Times.
The plumbing sector is undergoing ongoing change. New technologies, techniques, and tools are developed annually. Many of these tools and techniques are designed to simplify your job and increase productivity. You will be a valuable asset to any business if you keep up with plumbing trends and the most recent advancements.
Enhance Your Talents Outside Of Work.
Your ability as a plumber is what matters most. However, you can increase your value by honing additional job-related skills.[5] Your management and sales talents are two of the best places to start. There are many internet resources available to help you improve in these areas.
Go Above And Beyond
Going above and beyond is one of the key factors that employers consider when it comes to promotions, even though it may seem obvious. Going above and above means working hard, giving your best, and improving yourself using any of these strategies.
For instance, you could volunteer to assist if the supervisor needs someone to work on an emergency basis. Observe someone having difficulty with a task? Make an extra effort to instruct them.
Climb The Corporate Ladder Or Launch Your Own Business
A promotion or starting your own business are the two fastest ways to increase your income as a plumber. Although both of these are challenging, they are more than feasible. For instance, by carrying out one or more items on this list, you'll give yourself a fantastic chance at a promotion.
Even if starting your own business is the quickest way to raise your income, it is a significant professional move. Additionally, it's among the most challenging things you'll ever have to do. You must carry out every action on this list and more if you want your business to be successful.
When you run your plumbing company, getting certified, training, adhering to industry standards, and learning a ton of new skills are standard operating procedures.
Conclusion
Knowing average plumber salary in the United States, you can see that the plumbing sector may be highly profitable. It is evident that starting a plumbing business or a career is a sensible choice.
Using the information we've gathered, you can adjust your prices to be competitive for your state. Plumbing specialists earn more than those sums since the aforementioned average plumber income is just that—average.
If you plan to start a plumbing business, adding some software can help you manage and pay your crew. You can eliminate any inconsistencies from the start by digitizing your payroll.
Sponsored Listings
Reference
[1] What Does A Plumber Do? "How To Become A Plumber" Monster Worldwide, 2022
[2] Residential Vs. Commercial Plumbing "Types Of Plumbers: 6 Different Plumbers, Services, And Salaries" Jobber Academy, 2022
[3] Plumber Pay "Plumber Salary In The United States" Salary.Com, 2022
[4] Salary Satisfaction "Plumber Salary In United States" Indeed, 2022
[5] Participate In Learning Opportunities "Increasing Your Visibility" Emerald Works Limited, 2022