Best Anti-Aging Hand Cream in 2023
---
You need to know what's the best anti-aging hand cream on the market. That's because taking care of your hands is just as important as facial care when it comes to your skincare routine. Did you know that your hands are far more susceptible to aging sooner than the rest of your body? One of the reasons is exposure to sunlight. Since the skin of the hand is delicate, sunlight damages the skin with time. Compound that with the fact that many skip their handcare routine, which is why they see their hands aging sooner.
Sponsored Listings
Not taking care of your hands can result in dark spots on the skin and wrinkles. But, with proper and daily care, you can delay the effects of aging. This article is for everyone—you should start a skincare routine for your hands regardless of how your skin looks. Therefore, this article isn't only for those who are experiencing the effects of aging hands. If you're young you should also be taking care of your hands because how these lotions work is that they delay the aging process, so the sooner your begin, the better.
However, if you're experiencing the symptoms of psoriasis, we suggest you read the article titled Effective Creams for Relieving Psoriasis Symptoms.
The key takeaway from this article for you is to make sure you look for skin care products that are retinol based. We'll delve more into the products you can use later. But, remember the word retinol because that's the key ingredient used in any anti-aging skincare product. The first thing you need to look out for is the signs of aging.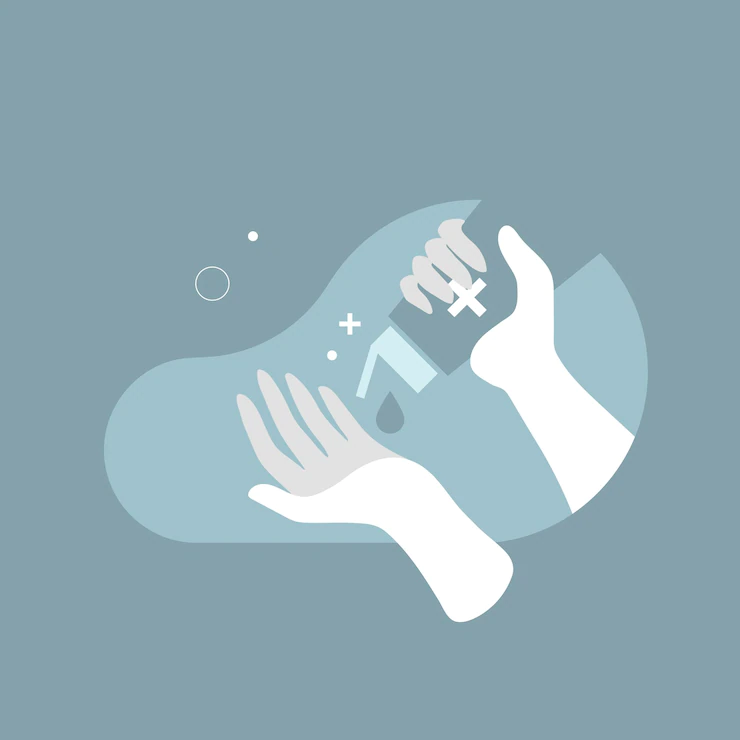 Signs that Your Hands Are Aging
Even if you don't have these signs, using anti-aging hand cream can delay them. But, if you're seeing these signs on your hands, then it's time to start using retinol-based skin care products to reduce the signs of aging.
So, what are the signs that your hands are getting old?
Dark spots (solar lentigines)
Age spots (seborrheic keratosis)
Thinning of the skin
Wrinkling skin
Crepey skin (a thin, wrinkled surface resembling crepe paper)
Dry and rough skin
Rough cuticles
Rough nails
Revealing Veins and tendons
When you reach the point when you start losing fat under your skin, you notice that your veins and tendons are showing through. At this stage, no skincare can help you. Skincare products only work on the skin itself, but they don't add fat under the skin layer. Skincare only reduces surface-level issues and works on the appearance of the skin. You start losing skin fat during the post-menopausal period, but taking care of the health of your skin beforehand can reduce the aging symptoms and rejuvenate the skin.
Now that you know how anti-age cream for hands works, you should know what sort of creams to use for optimal results.
Best Anti Aging Hand Cream With Retinol
We cover below the best anti-aging hand cream with retinol for 2022. We think that it's better to look out for anti-age cream for hands that is recommended by dermatologists. But, if these creams are pricey for you, you'll find other more affordable options that contain ingredients that dermatologists approve. The listed hand creams cover various price ranges so you have options from which to choose. Below is a list of five of the best anti-aging hand cream with retinol.
Skincare L De L Cosmetics Retinol Anti-Aging Hand Cream
This retinol anti-aging hand cream is clinically proven to be one of the best hand creams on the market. It's ideal for sun protection and helps protect your hands, nails, and cuticles. Since it's potent with retinol, the brand recommends easing into it with just one to two modest applications per day. This vitamin-rich hydrating cream helps to reduce fine lines and wrinkles and dark spots. It's non-greasy and makes your hands feel soft and supple because it contains glycerin and vitamins A, C, and E. Vitamins C and E work together to protect your skin from sun damage, and vitamin A (aka retinol) reduces the effects of aging. You'll feel the difference after using it for a few days.
Price: Starting from $19.99 on Amazon
Retinol by Robanda Anti-Aging Hand Treatment
This anti-aging hand cream reduces dark spots, freckles, and hyperpigmentation while simultaneously hydrating and moisturizing the skin. Since it's retinol based, it combats the signs of aging and regenerates dead skin cells. Just like Skincare L De L, this cream contains SPF protecting your skin from the harmful rays of the sun. It also contains antioxidant properties, which help to reduce fine lines and wrinkles, leaving your skin feeling soft.
Price: $7.39 on Amazon
Medix Cream
Is another retinol-based hand cream. It contains a combination of anti-aging ingredients and natural antioxidants. Just like the previous ones, this anti-aging hand cream reduces the appearance of wrinkles and fine lines, as well as dark spots and hyperpigmentation. In addition, it contains ferulic acid, shea butter, aloe vera, and chamomile, as well as natural apple, sunflower, and rosemary extracts to help hydrate and moisturize your skin, leaving your hands feeling soft and smooth.
Price: from $12.98 on Amazon
Beauty Pie Super Retinol Anti-Aging Hand Treatment
Formulated in Switzerland, this anti-aging hand cream reduces the appearance of age spots and helps to even out and brighten skin tone. It's highly recommended by dermatologists if you can afford it. This anti aging cream contains pseudo-collagen, which leaves your skin smoother, softer, and plumper. It's formulated with shea butter, which nourishes your skin and also makes it softer and smoother. Use for at least six months every day to see the best results.
Price: $40 at Beauty Pie

Retinol Ultra Intensive Anti-Wrinkle Night Cream
This anti-aging hand cream is retinol-based like the rest of them. However, it is made with the highest allowed concentration, so it's quite potent. The retinol in the cream stimulates collagen and hyaluronic acid production. You apply this hand cream only at night before you sleep. Since this cream is potent in retinol, consult with your dermatologist before you purchase it.
Price: $108.25 on Dr. Bailey Skin Care
While there are undoubtedly other amazing brands out there, the list we have assembled is based on two criteria: Dermatologically approved ingredients and the price. There are far better and more expensive options available, but considering the diversity of our audience, we have to pick the best products within a certain price range that's also dermatologically approved. The more expensive the anti-aging hand cream is, the more ingredients it contains. However, the less expensive options are also good as long as they constrain ingredients that are dermatologically approved.
Anti-aging Hand Cream Before And After
There's a night and day difference when you use anti-aging hand cream daily. You'll see the improvements over time because these creams don't work miracles overnight. Although there are some treatments where you start noticing slight improvements within a few days, it is still going to take time to see noticeable changes. Remember that you need to be consistent with your daily skincare routine to see optimal results.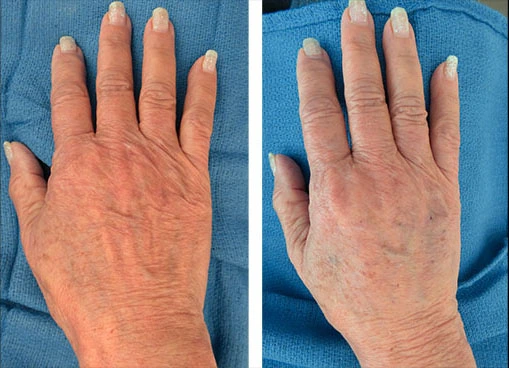 Protect Your Hands With Anti Aging Hand Cream
Your hands deserve love and care just like the rest of your body. Choosing to take care of your hands starts with maintaining them hydrated and moisturized to help prevent wrinkles and lines from forming early on. While we think the listed anti-aging hand creams are good, it's still better to check with your dermatologist so they can recommend a cream that's right for you. Bear in mind that the type of cream that's right for you depends on your skin type and the severity of the signs of aging. As a rule of thumb, dermatologists recommend a hand cream with anti-aging ingredients such as vitamin A, vitamin E, collagen, and hyaluronic acid. And lastly, listen to your body. If you see any side effects from the cream you're using, immediately stop using it and consult with your dermatologist. Keep your hand soft, smooth, and most importantly, safe.
Sponsored Listings
References
[1] Nourishing Hand Creams. "13 Nourishing Hand Creams to Carry You Through Winter." Harper's Bazaar, 2022.
[2] Ant-Aging Hand Cream for Wrinkles. "The Best Anti-Aging Hand Creams to Combat Wrinkles and Dryness." Oprah Daily, 2022.
[3] Best Hand Creams for Aging Hands. "Best Hand Creams For Aging Hands." The New Knew, 2022.
[4] Rejuvenate Hands with Anti-Aging Hand Cream. "Best Anti-Aging Hand Cream and Routine to Rejuvenate Hands." Dr. Bailey Skin Care.
[5] Retinol Hand Cream. "This Retinol Hand Cream Is Leaving Shoppers of All Ages With 'Younger-Looking Hands." Real Simple, 2022.