Affiliate Marketing Program: Beginner's Guide of 2023
---
An affiliate marketing program is how influencers are making bank. Affiliate marketing multi-billion dollar industry. Influencers, brands, and online entrepreneurs all run an affiliate marketing program to sell a product. Think back to your favorite influencer or Youtuber and the types of products they market.
Sponsored Listings
They might even enjoy using the product themselves and encourage you to try it out. An affiliate marketing program is where brands offer commission rates to an affiliate marketer—commonly referred to as a "publisher"—to promote their product in the publisher's content. Many brands run an affiliate marketing program to reach new customers. So, if you're just starting out and want to learn how to do affiliate marketing, we've got you covered.  But first, you need to know what affiliate marketing is, what an affiliate program is; how it works, and what are the best affiliate programs in 2023 for beginners.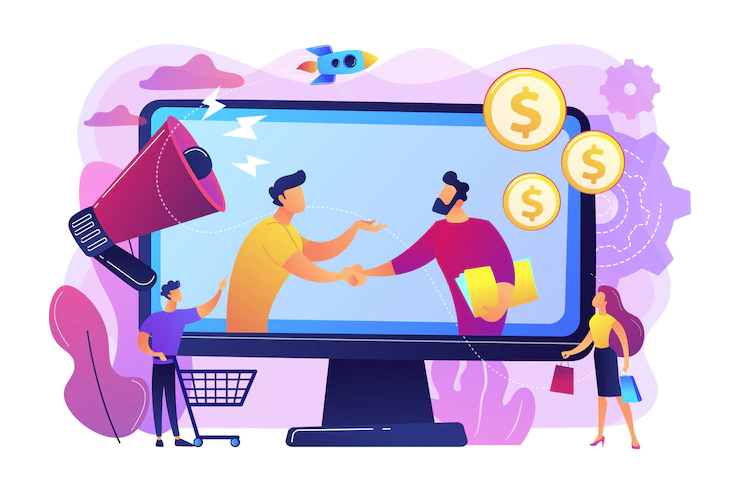 What is Affiliate Marketing?
Affiliate marketing is a sales model where a company pays a third party to promote and sell its product or service. Publishers (these can be influencers, online entrepreneurs, content creators, and more) earn a commission by promoting a product or service of a retailer or advertisers using an affiliate link. The more users or visitors use the affiliate link, the more commissions a publisher receives. The aim of affiliate marketing is to result in a sale. Many influencers and content creators earn well through affiliate marketing, and if you'd like to know how much you can earn on average, read Affiliate Marketing is a Great Way to Make Money Online.
There are affiliate marketing programs that can reward publishers for leads, clicks to a website, or getting downloads for apps. So, what exactly is an affiliate program?
What is Affiliate Marketing Programs
Affiliate programs offer a third-party platform where individuals and brands can find each other and work together. It's on this platform that both parties sign up to discuss their collaboration, and to start working together.
So, if you want to become a publisher, learning how to do affiliate marketing could be vital to your business's success. It's great if you've set up a website or a social media platform, but you still need to be partnered with a company to sell their products. This is where an affiliate program acts as a bridge to bring together online entrepreneurs and companies. In order to set yourself up with the best company for you, you'll need to know the top-rated affiliate marketing programs. In a few paragraphs below you'll learn about the top-rated affiliate marketing programs and why they're so important.
How Marketing Affiliate Programs Work
Marketing affiliate programs allow publishers (also called affiliates) to create a profile on the program's platform and choose the brand the publishers want to promote. Once they choose a brand, the program generates an affiliate link. This is a unique link that publishers can share with their social media followers, customers, and site visitors to potentially generate sales for the brand they promote, and earn commission on each purchase. The way the process works is that every time a visitor clicks the affiliate link (shared by the publisher) and purchases from the brand, the publisher receives a commission.
Similar to publishers (or affiliates), companies also use affiliate marketing programs to boost their sales. These programs run on platforms that allow businesses to keep track of their publishers and the sales they are generating for the companies they promote.
Top-Rated Affiliate Marketing Programs for Beginners
There is a multitude of affiliate marketing programs that work best for a particular field. For example, there are affiliate marketing programs for e-commerce, programs for marketers, programs for niche products, and more. For the purposes of this article, we will be listing the top seven affiliate marketing programs for beginners.
Therefore, here's the list of the seven best affiliate marketing programs for beginners.
Amazon Associates
Is ideal for beginners to start with and build their first site because the program is easy to use. The Amazon Affiliate Program (also known as Amazon Associates Program) is one of the oldest affiliate programs where all sorts of products are sold online. These products include everything from electronics to books, to household items, and more. There are 385 million products for publishers to promote which means you can cater to all sorts of audiences. Whatever you want on Amazon, you can choose to sell it and get a percentage of the profit.
Another advantage is that signing up is free of charge and the market share is vast—everyone knows Amazon, so there's an inherent trust in the quality of service they provide.
Etsy Affiliate Program
The Etsy Affiliate program is an affiliate network for independent traders in the field of arts and crafts. So, this platform is unique in that it sells niche products, and it's the leading platform in arts and crafts. Like Amazon, you can earn through Etsy's affiliate program by using the affiliate link to link to products you find on the platform. When a visitor uses your affiliate link to make a purchase, you receive a four percent commission in return.
This affiliate marketing program is good for beginners because it offers first-timers the opportunity to make some cash. Similar to Amazon, you can join for free.
CJ Affiliate
Is formerly known as Commissions Junction and is one of the oldest affiliate networks—it was founded in 1998.
CJ Affiliate is unique because it works with both big brands and small businesses, and they have the necessary tools that you'll need as an Affiliate marketer, like simple affiliate link creation and strong support. But the most significant tool in their arsenal is their metrics where you can see the affiliate programs that are successful.
CJ Affiliate has massive affiliate programs, but with the metric, you can pin down the programs you want to promote because you'll see which of them are successful and can calculate how much you'll earn with every sale.
Shopify
Shopify is great in that they offer tips and recommendations to newcomers. With a simple and easy-to-use dashboard, beginners can easily navigate through Shopify's Affiliate program. With Shopify, affiliate marketers receive 100% commission on the first two payments on any subscription plan that a visitor purchases through their affiliate link. For example, the Basic Shopify plan costs $29 per month, so when a visitor subscribes to the plan for the first month, you'll also receive $29. And if the visitor stays the second month, you'll also get $29 for that month. But, if the visitor doesn't pay for the second month's subscription, then you won't receive that month's commission.
Rakuten
Is a Japanese affiliate marketing service provider that's suitable for beginners because—like many other affiliate programs—Rakuten is easy to navigate and has over 1000 brands and businesses, which encompass all sorts of products and services. What's different about Rakuten is that their approval process can be slow if your site has little or no traffic. Otherwise, it's a good resource for beginners to tap into to start their affiliate marketing journey.
eBay Partner Network
eBay's partner network (EPN) allows you to build a relationship with its team of affiliate managers, which can be an asset to you in the long term. You don't have to only sell old items on eBay because more than 80% of their 1.4 billion listings are for new items. So, think of eBay as another opportunity to make some cash. What's great about their affiliate program is that there are no other parties involved—you work directly with the affiliate managers. While the program isn't the first thing beginners consider jumping into, you can use it simultaneously with other affiliate marketing programs.
GiddyUp
Is a helpful platform for beginners because they offer tools and a partner manager to assist you with anything you need. GiddyUp's affiliate partner program allows for generating scalable, long-term revenue. They have over 150 brands that encompass health, electronic gadgets, travel items, and more. GiddyUp's affiliates provide a creative library to help you with real-time data, robust tracking, and more so you can maximize your earning potential from each click.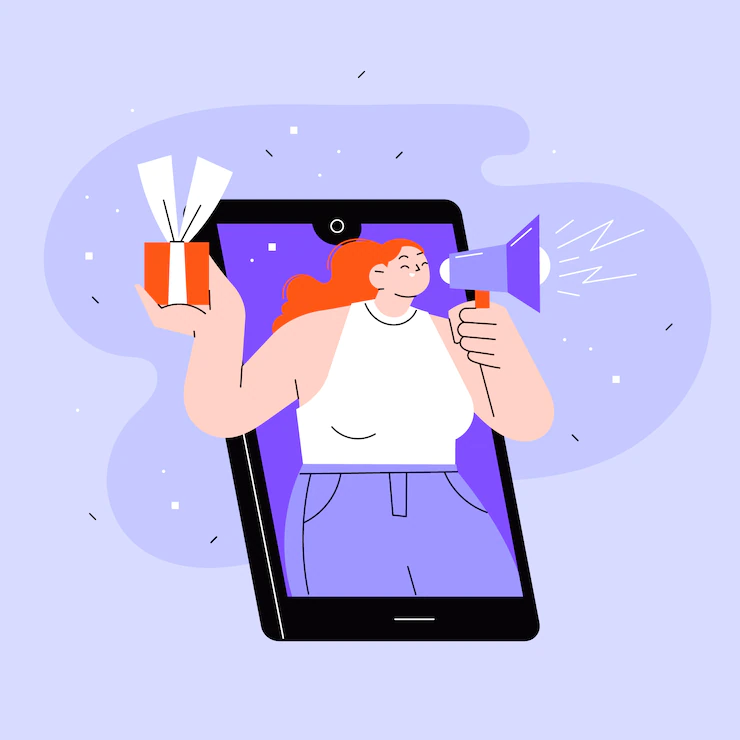 Invest Your Time in Digital Marketing Affiliate Programs
Digital marketing affiliate programs can work if you devote your time, energy, and creativity to building traffic on your site. Starting out as a beginner in affiliate marketing doesn't have to be as daunting or complicated as you might think. There are resources that can help you become successful if you know where to look. Take your time to check out the listed affiliate marketing programs so you can make an informed decision about choosing the right program for you.
Sponsored Listings
References
[1] High-Paying Affiliate Programs for Beginners. "20+ High-paying Affiliate Programs for Beginners." Influencer Marketing Hub, 2022.
[2] Best Affiliate Marketing Programs for Beginners. "16 Best Affiliate Marketing Programs For Beginners To Make Money In 2022." Authority Hacker, 2022.
[3] Best Affiliate Marketing Programs. "25+ Affiliate Programs to Help You Earn Money (2022)." Shopify, 2022.
[4] https://www.oberlo.com/blog/affiliate-programs. "What Are The Best Affiliate Programs For Beginners?" Oberlo, 2022.
[5] Best Affiliate Programs for High Commissions. "50+ of the Best Affiliate Programs That Pay the Highest Commission." HubSpot, 2022.