Engineering Management Degree
---
Earn your engineering management degree and work in one of the most in-demand jobs on the market! You can even earn your degree online! Universities are offering online degrees in engineering management. So, you should know which universities offer the top program to make the right decision for you. In this article, we will define what constitutes engineering management, the roles and responsibilities of engineering managers, the expected salary range, and the top programs engineering management education programs in 2023.
Sponsored Listings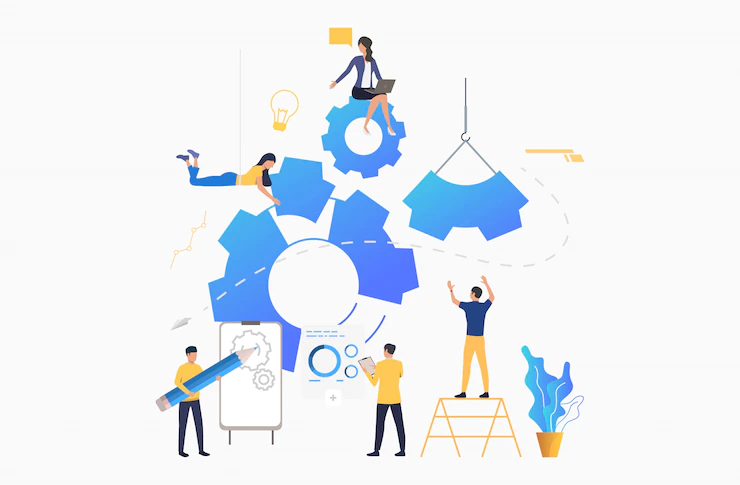 What is Engineering Management?
Engineering Management is a specialized field of management that combines knowledge of engineering and technology with business and management principles. It involves using engineering techniques and tools to improve organizational processes, manage projects, and achieve strategic goals.
Due to the increase in demand for management-focused engineers and vice versa, Engineering Management degrees have been developed to provide students with the knowledge and skills needed for these roles.
With a degree in engineering management, you learn to develop knowledge and expertise in engineering skills and design. At the same time, you gain knowledge of business administration and organizational management principles and strategies. You can pursue an online degree in engineering management and continue working or handling your daily responsibilities.
What Does an Engineering Manager Do?
An engineering manager is responsible for leading and coordinating engineering teams and projects. They must also ensure that they align with the overall goals and objectives of the organization. As an engineering manager, you'll also manage resources, such as people and materials, and work to improve efficiency and productivity within the engineering department. You will be often involved in the planning, design, development, and implementation of new products or systems, as well as in the maintenance and improvement of existing ones.
As an engineering manager, you'll also analyze and interpret data to improve the operations of the company. Although the job may seem demanding and challenging, you should know that it's also highly rewarding.
Engineering Management Salary
Expect to make up to $151,000 with an engineering management degree! salary.
An engineering management career is diverse. You can work in a variety of positions, such as general manager (GM), construction manager, IT Manager, Environmental Engineer, and more. An engineering manage degree salary depends on your level of experience, knowledge, and the job position. Typically, you should expect to make from $92,000 up to $151,000 per year.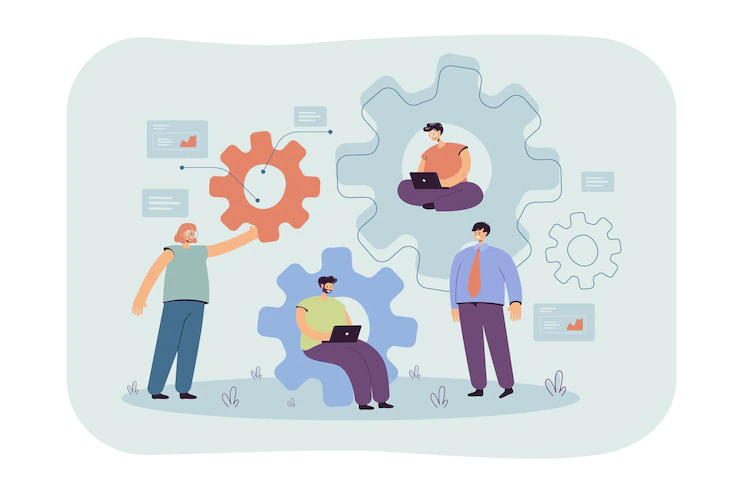 Top Five Engineering Management Degrees
Learning engineering management can be a great career boost and bring you financial stability, which is why you should aspire to learn any one of the excellent available programs in 2023. We have come up with a list of the top five universities for Engineering Management.
While MIT is certainly a prestigious university known for its engineering program, and its engineering management program is highly respected in the industry. However, it is worth noting that many other universities also offer high-quality engineering management programs. It's always recommended to research many different options and find the program that best fits an individual's needs, preferences and goals.
Therefore, complete your management degree online with any of the listed top five institutions in Engineering Management below!
Massachusetts Institute of Technology (MIT)
MIT has one of the best engineering management programs in the country. It provides students with a foundation in systems engineering, systems architecture, and project management. As a student, you will learn topics like project planning, stakeholder analysis, concept generation, system integration, validation, system safety, risk management, and more.
You will also learn about different types of leadership styles to effectively manage a team or a company once you become employed.
Stanford University
Similar to MIT, Stanford University's Management Science and Engineering program is one of the best engineering management programs. As a student, you learn from a comprehensive curriculum about business, engineering, and public policy from respected professors. This program aims to give you the skills so you may advance the management, design, interaction, and operation of economic, technological, and social systems.
Stevens Institute of Technology
At Stevens Institute of Technology, the Engineering Management program offers students a range of knowledge in technology, engineering, and business operations. Since organizations require technical leaders with broad expertise and knowledge, Stevens Institute was one of the first universities to fill that market gap by offering its Engineering Management program. Students who graduate from this program already have the necessary skills and knowledge to transition smoothly into the career world.
Colorado School of Mines
The Colorado School of Mines aims to create impactful leaders who understand the complex issues revolving around technical and social issues and to provide comprehensive solutions. Through the Engineering Management degree, students learn to incorporate sustainability and social justice into their educational experience. At the same time, they learn to combine business practices and engineering skills to become effective leaders.
Worcester Polytechnic Institute
The Management Engineering degree at Worcester Polytechnic Institute allows students to focus on technical knowledge combined with business management principles. The program aims to create leaders who are pragmatic and efficient. The curriculum provides students with a strong basis in science, mathematics, and technology and allows students to work closely with professors.
Earning an Engineering Management Degree
Overall, pursuing an engineering management degree will allow you to balance your knowledge of engineering and technology with business and management principles, making you well-prepared for a career as an engineering manager. Keep in mind that different programs will have different focuses and class options, so you should research and select the program that best fits your goals and interests. You may also pursue your masters degree engineering management if you decide to become more specialized in the field.
Sponsored Listings
References
[1] EM Degree. "Online BSE in Engineering Management." ASU, 2023.
[2] Top Universities For EM Degree. "Engineer Management Degrees." TopUniversities, 2023.
[3] Best BSEM Degrees. "25 BEST BACHELOR'S IN ENGINEERING MANAGEMENT FOR 2022." BDC, 2022.
[4] Best BSEM Degrees in 2021. "25 Best Bachelor's in Engineering Management for 2021." GreatBusinessSchool, May, 2021.