Medical Assistant: Your Comprehensive Career Guide
---
The medical industry is currently in high demand, and the remuneration may be phenomenal. If you believe that your true calling is in the medical field, a position as a medical assistant is ideal. Let's examine some crucial aspects of your route to becoming a Medical Assistant!
Sponsored Listings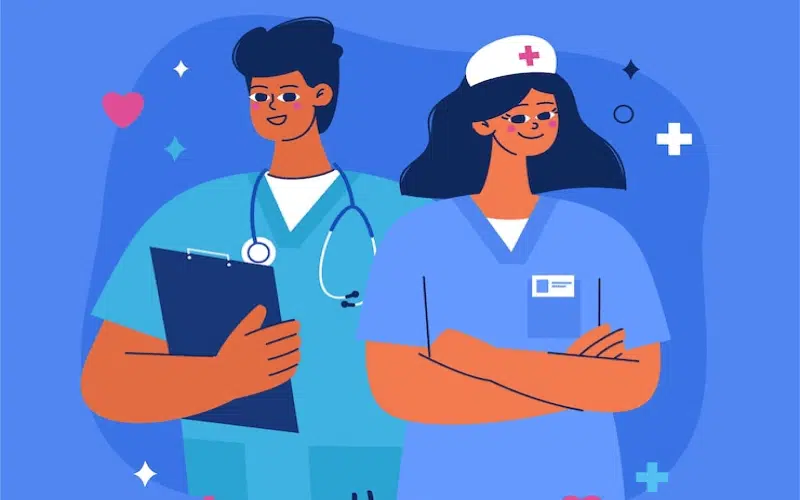 Who Is a Medical Assistant?
Medical assistants undertake administrative and clinical duties to maintain the efficiency of the offices and clinics of physicians, podiatrists, chiropractors, and optometrists. According to the Canadian Government's Job Bank, employment for medical assistants is predicted to increase by 25% over the next decade. [1]
Medical assistants provide administrative and clinical responsibilities. They may answer the phone, greet patients, complete and update medical records as necessary, schedule appointments, and handle correspondence and billing.
On the clinical side, medical assistants are frequently responsible for taking medical histories, preparing patients for examination, assisting the physician during appointments, and doing basic laboratory tests, among other clinical duties.
The duties of a medical assistant depend on the office where she or he works, state law, and the employer's requirements.
The role of Medical Assistant is an entry-level position in the healthcare industry. Administrative duties, such as organizing appointments, and medical support duties, such as taking a patient's vital signs or collecting samples are required.
Advantages of Being a Medical Assistant
Numerous advantages of working as a medical assistant include, but are not limited to:
Quick training: As previously said, you can become qualified as a medical assistant within a year.
Because this title is not regulated in Canada, you will not need to recertify if you want to start a career in a different province. [2]
Numerous job opportunities: as a medical assistant, you are not restricted to working only in hospitals. You could also work at doctor's offices, nursing homes, or as an at-home caregiver.
Job security: According to the Canadian Job Bank, the demand for medical assistants will increase by approximately 25% over the next ten years.
Medical Assistant Training is Required
Medical assistants who do not hold a tertiary education degree learn their abilities on the job. Physicians or other medical assistants may teach a new assistant medical language, instrument names, how to accomplish daily activities, how to deal with patients, and other office-related responsibilities.
Medical assistants are also taught how to code paper and electronic health records (EHRs), as well as how to enter patient information. Depending on the facility, an assistant's training can take several months.
Salary Estimate for a Medical Assistant
A medical assistant's wage is highly dependent on experience and location. Because each province's medical system is administered differently, the pay will differ as well.
According to the Canadian Job Bank, the typical hourly wage for a medical assistant ranges from $22 to $44. If you're seeking for the highest income, you should consider comparing provinces.
Conclusion
Becoming a medical assistant is a pretty simple process that can ensure your career for many years. We recommend that you conduct some research before making a final selection to locate the best program for your needs. The information in this post should help you get started!
Sponsored Listings